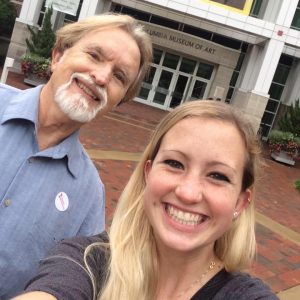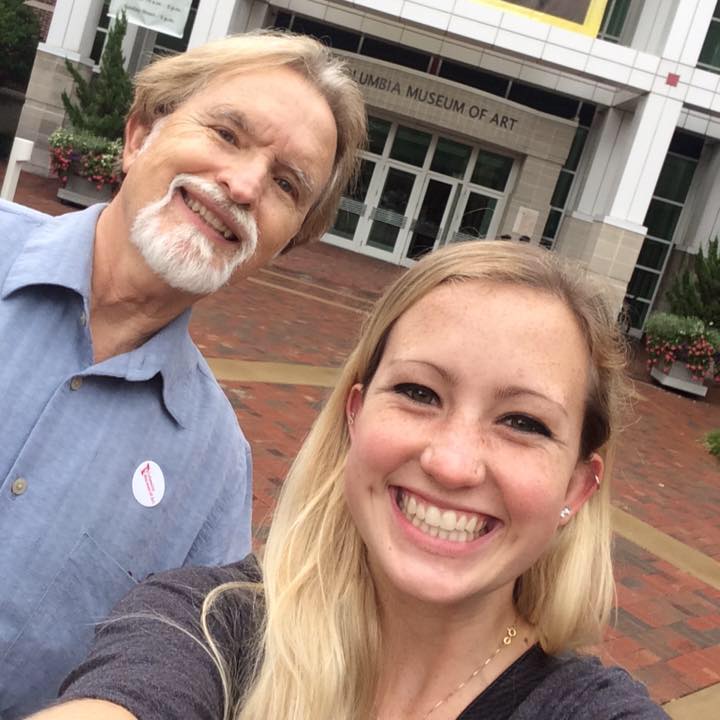 With gleaming oyster beds, moss-covered live oaks and fragrant gardenias, the Lowcountry is a constant source of inspiration for creatives. Award-winning artists Steven and Jazzy Jordan splash the region's beauty on canvas, whether it be in the form of shrimp boats on Shem Creek or a bounty of sand dollars and shells. While this local father and daughter have different styles and visions, both are celebrated in the field. This fall, they broke a record by each taking home $200 Merit Awards at The South Carolina State Fair –the first time a father and daughter have ever earned such accolades together.
"Growing up with an artist for a dad, I was constantly painting and coloring and doing something creative," said Jazzy. "I'd say the first realization that I was going to be an artist was when I was 5 years old. In 2000, I sold my first piece of art! It was literally on a sticky note. It was a little kid house, with a little kid sun in the corner and my name written in all caps, with my backwards "J" on the bottom. This guy was a collector of my dad's art and he paid 25 cents for my little creation. The best part is he came back several years later to get it framed. He actually reached out to me in 2016 to tell me that he still has it and told me if I ever wanted it, I could have it."
Far from the days of crayons and Post-its, Jazzy continues to evolve into a prized artist with a keen eye and imaginative palette. Working with watercolors and colored pencils, she crafts truly memorable pieces. From the intricate winding rod iron gates of downtown Charleston to the indigo, burnt orange hues of a marsh sunset, her creations consistently captivate. Playing with texture, shadow and light, she pulls viewers in.
"Mount Pleasant is a very beautiful town, with some form of art everywhere you look," said Jazzy. "It was bound to have an impression on me."
Her father,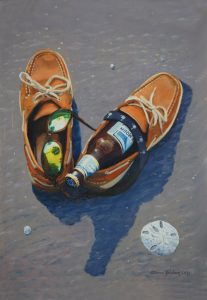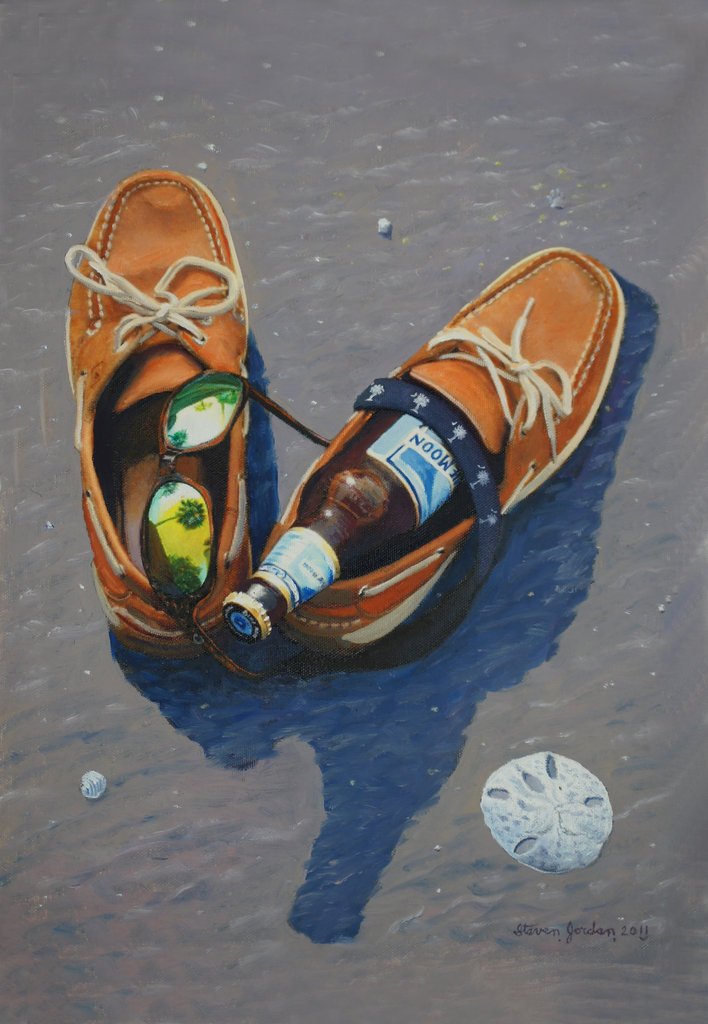 Steven, has no doubt had an impression on the budding artist, too.
"It has been so gratifying to see my daughter following in my footsteps," said Steven. "After being raised in an art gallery, I would have been surprised if she had not. I provided the exposure to art and she embraced it."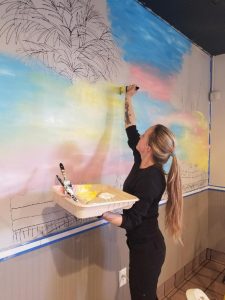 Steven's work, like his daughter's, is varied. His painting of a Blue Moon beer bottle and sunglasses casually tucked into a man's loafers, on the beach, plays to the laidback lifestyle of Sullivan's Island, while his Charleston evening cityscapes capture another mood entirely. A seasoned professional, he revels in seeing his daughter develop her craft.
"She has already won more awards than I had at her age," said Steven. "Most notable was the Charleston Award at the Coastal Carolina Fair Senior Art Exhibit, an award I had won three years earlier. She was only 18, and it was the first time she had entered as an adult."
If you've dined at Page's Okra Grill, chances are you've caught a glimpse of Jazzy's colorful work. While she serves and bartends, she has also contributed to the eatery's ambience by collaborating with two other team members on a mural – the perfect homage to the Lowcountry.
"Not only was it a great experience, but now 2,200 people have the chance to look at my art every day," said Jazzy.
Currently, Jazzy is working on logo murals for three Clean Juice locations opening up throughout the area. When not transforming business walls into works of art, you can find her capturing the likeness of German shepherds and Shar-Peis, with her booming pet portrait business. As for Steven, a rare Lowcountry weather occurrence in early January inspired a new collection.
"I have always loved painting snow scenes, so since our rare winter storm, I have been painting a series based on my photos of Shem Creek during and after the storm," said Steven. "One of these paintings has been reproduced as a commemorative poster. The town of Mount Pleasant gave one to each employee for their service during the storm."
To purchase prints, request a commissioned piece and learn more about this creative duo, log on to stevenjordan.myshopify.com or www.jazzyjordan.com.
By Kalene McCort
Photos courtesy of the Jordans.