The first She Tris event came to fruition in 2016. It became the obvious race for the training group to set as a goal.
"Not everyone in the race is a part of the Tri it for Life training program," said Klick. "We accept 80 athletes for Tri if for Life, and there are 65 mentors, some who also complete She Tris with the athletes. But most mentors volunteer on the race course. There is a cap of 300 participants in She Tris, and we sell out every year pretty early on."
As a former sports store manager in Mount Pleasant and Charlotte, Klick saw the need for a race like this in the area.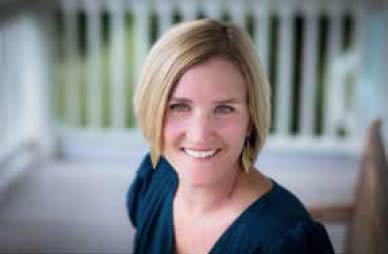 "I came across so many people, women in particular, who had the potential to be triathletes but were afraid to sign up for some of the local races here because they were intimidated," she said. "I saw that there was a need for women to train for a triathlon that was 'doable.' So many women are totally focused on their family and career and they don't do anything for themselves. This race is something that women can do for themselves, and it leverages them to do other races, whether it be more running, swimming or biking – or, of course, all three together with more triathlons."
The distance is approachable. The swim is 200 meters at the I'On Club. The bike is a two-loop, nine-mile course and the run is two miles.
"Most of the She Tris finishers go on to longer distance races. It becomes their new way of life, and the relationships many formed in the training program are long-lasting friendships," said Klick.
"It's a sisterhood," Kelosman added. "For me, it wasn't about breaking any records. I wanted to get fit, and, if that meant I had to walk, I did. Or if I had to rest for a moment during the swim, it was OK. If I was the slowest on the bike, I was never left behind. There was always someone there to lift me up."
Kelosman lost 35 pounds during the 2017 Tri it for Life training program and made friends for life as well. She unfortunately was not able to complete the 2017 race due to an injury shortly before the big day. She started the training program again this year and is looking forward to crossing that finish line on June 9.
"Of course I was disappointed that I couldn't race last year, but the support I got from the team was overwhelming," she said. "Before this event, my feelings were fear. Fear of failure. Fear of not measuring up. It builds confidence. It's stepping out of that fear. People love this race and the training program. People don't quit because we are accountable to each other. You keep showing up."
To date, She Tris has changed the lives of 800 women who participated in the triathlons in 2016 and 2017 and the Aquathon event, an all-women swim and running race held in Carnes Crossroads in early October. This year it's scheduled for Oct. 13 and will be held alongside the inaugural She Runs 5K. There is also an AquaGirls race, which is geared toward young girls, held in Carnes Crossroads the day before the Aquathon – on Oct. 12 this year.
As the group's mission statement reads: "She Tris is an event any woman can accomplish, no matter what age, size, ability or background. If she believes she can, she will."
For more information on the She Tris triathlon race, visit www.shetris.com. To learn more about the Tri it for Life training program, which will be open for registration in December for the 2019 She Tris race, go to www.triitforlife.org.
By Theresa Stratford