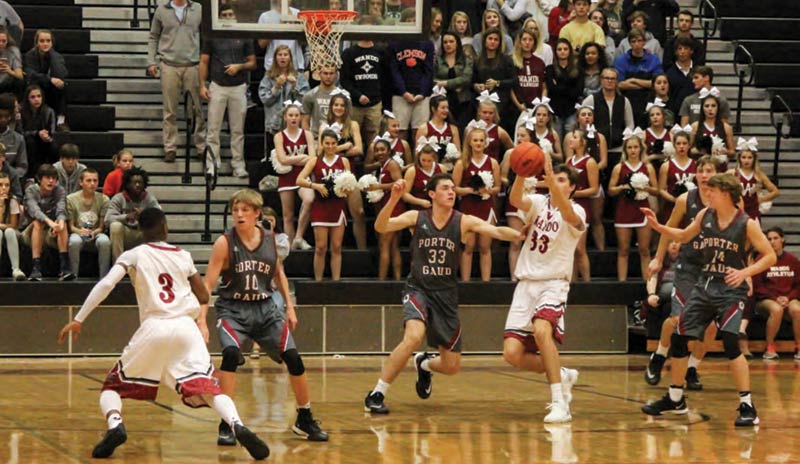 The night before my interview with Wando basketball head coach Chris Warzynski, I had my basketball shoes, Elite Nike socks, gym shorts, compression shorts and a sleek, long-sleeved fitness shirt all lined up on my bed. For the past couple of weeks, I had been bragging to my friends and family about how I was going to insert myself into the threads of a Wando basketball practice. In doing so, I would come to learn the true essence of the vaunted Wando program.
"Babe, you know my annual PICU (Pediatric Intensive Care Unit) party is tomorrow night, and I need you here to help me host," my wonderful wife reminded me.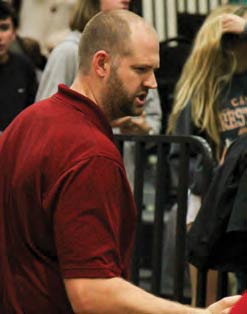 Of course she had told me about the party weeks ago, and naturally I had neglected to mark the date on my calendar. The party conflicted with my Wando basketball practice. Since these days I am a husband first, publisher second, and, floating somewhere in the distance on my list of priorities between golf and fishing, is being a basketball player. Thus, my return to hardwood glory turned into a somewhat brief but very interesting conversation with Warzynski – in work clothes.
Warzynski stands at about 6'6" and is a basketball lifer. Prior to becoming head coach at Wando, he played college ball at Charleston Southern University and had a brief stint playing in Australia before returning to the States and working as an assistant at Wando. Warzynski lives to share what the game has taught him with his players.
"We work very hard to build relationships and teach our kids the right way to play basketball," he said. "I want our players to know that once you get here to Wando, yes, it's a school of 4,100 students that can probably feel like a foreign city to incoming freshman, but I'll treat you as if you're my own kid."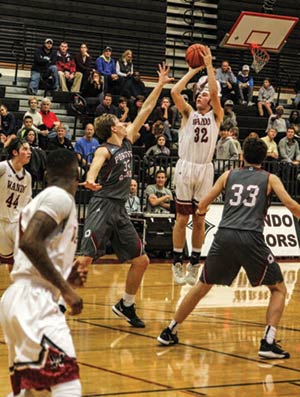 Warzynski was named head coach after the Warriors' 2013-14 championship season, when former coach David Eaton decided to move back to his hometown in Georgia and coach at his high school alma mater.
The new head coach inherited a young team, and, three years later, he is excited about their chances in the 5A Division this season.
"We have 10 seniors this year who I've spent the last three years coaching," he said, pointing out that his Warriors went 13-12 last season.
Thus Wando's basketball identity will be togetherness this season. They will win, and probably lose, together as one. With 10 seniors, there will be no shortage of leadership. One of those leaders is senior and Mount Pleasant – Brickyard Plantation, to be specific – native, Joe Jenrette.
Jenrette knows that because Wando is the biggest school in the state, other teams will be gunning for them.
"We always get everyone's best, but this year we will be ready," said Jenrette, who is prideful of how selfless his team is this year.
Despite the shared positive outlook, Warzynski has faced some challenges in leading the state's biggest school's basketball program. One of the major hurdles is garnering community and student engagement with his program. Some nights, Wando basketball struggles to fill even a tenth of the 2,600-seat gymnasium.
Warzynski believes that "Wando pride" has to be instilled in kids at the middle school age or even younger.
"It's important for the kids in our community to want to grow up and be a Wando Warrior basketball player. This is my goal now that I'm head coach," Warzynki told me with more than a twinge of conviction in his voice.
With a population exceeding 85,000 and only one public high school, Mount Pleasant should be graced with a bevy of basketball talent, but many of the best players are leaving the Warriors to play basketball at SCISA (South Carolina Independent School Association) schools.
SCISA basketball does have its perks. There is essentially no off-season, allowing players to get in the high school gyms all year long. Coaches are able to actively recruit players, and, in some cases, they can offer financial assistance. Unlike in public schools, coaches do not have to teach academics, enabling them to focus on their sport and their team.
Warzynski, who teaches government classes at Wando, recognizes that these rules give SCISA schools an advantage in coercing players to attend their schools. His solution is to work hand-in-hand with the program feeding middle schools, the Mount Pleasant community and local businesses to build the Wando Warrior brand.
"Listen, we love our fans, but when we have a gym that sits 2,600 people and only 300 people show up, it's hard," said Warzynski."We are ready to do whatever we need to do to get the community more involved. I will hug every single person who comes through that door on game night if I need to."
Warzynski acknowledged that in sports, winning usually solves everything. After the past three less-than-perfect seasons, and with a roster full of seniors, the Warriors feel that their time is now. Their ultimate goal is to finish in the top three in the region, which would allow them to host the first round of the playoffs – a feat not achieved since Eaton left for Georgia.
"Our goal is to continuously get better this season. We want these seniors to lead us. They understand that they have one year of basketball left," he commented.
Win or lose, this year's Warriors will do it together in what they are calling their "high-five season" – meaning they will always be picking each other up and giving out high fives, regardless of what it says on the scoreboard. Although their jerseys will read Wando Warriors, it's not just about the basketball team, and it's not just about Wando. It's about Mount Pleasant as a whole.
If you'd like to share thoughts or ask a question, Coach Chris Warzynski can be reached by email at [email protected].