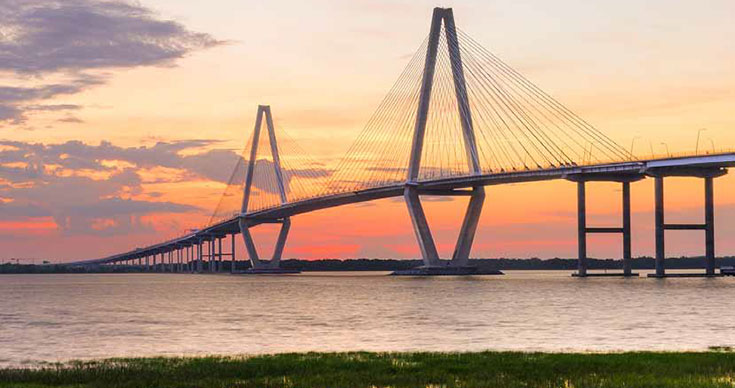 When I was in college, my South Carolina history professor posed a question on our first day of class: "I was not born in South Carolina, but I have lived here for 40 years. Socially, can I call myself a South Carolinian?" The class was divided on the merits of birthplace versus tenure versus style of upbringing versus ancestry lines and every manner of opinion. The question has popped into my mind time and again as I meet people – some new to the area, some who have been here for decades – and, to this day, more than 10 years after I took that class, I still haven't settled on an answer.
A similar conflict came up when we discussed this new "We Are Mount Pleasant" series in an editorial meeting. Who would we include? Do they have to be from Mount Pleasant? What are the parameters?
The reality is that Mount Pleasant today has been shaped by a swath of people over the decades, not all necessarily born and bred right here on the gorgeous eastern shores of the Cooper and Wando. More importantly, these people, regardless of their birthplace or heritage or longevity here, care deeply about the place we call home and have in some way made it better. They are pillars of the community, landmark business owners, those keen on nostalgia and those building the future – and come from many walks of life.
Though our roots are all planted here at different times, we grow together as a community. It's my pleasure and privilege to share the stories of some of those who have bloomed brightly in Mount Pleasant in this and the coming issues.
Ann Edwards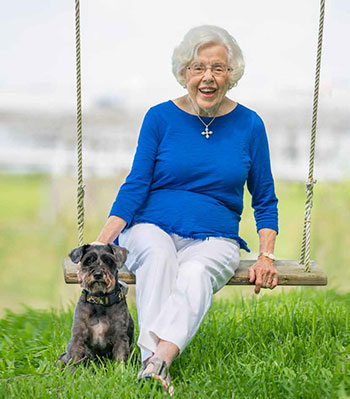 The walls of Ann Edwards' study overlooking the Charleston Harbor are adorned with pictures of her smiling with Ronald Regan and a host of other political leaders. Edwards and her late husband, Jim, led an extraordinary life together – she was by his side for 63 years, including his tenure as governor of South Carolina, the U.S. secretary of energy and president of the Medical University of South Carolina. Though it's hard to imagine a woman with this sort of résumé being outdoorsy, she grew up shrimping, fishing, crabbing and water-skiing from the banks of the Old Village, right next to the home where she lives now. When they got into politics, the Edwards' didn't even know what a precinct was, but the job wound up taking them to meet communities in every corner of the state and up to Washington.
"I never got over the White House or 'Hail to the Chief.' It touched my heart that this is my United States, and I was so proud," she smiled.
The lure of the Lowcountry drew the Edwards family back home to Mount Pleasant, where she dedicated much of her time to bettering the community. She had a hand in Mount Pleasant's sesquicentennial celebration and worked to preserve the Charles Pinckney Historic Site, getting the state and national delegations involved in the endeavor.
"Being back here on the waterfront is a privilege that I am thankful for every day," she said.
---
John Royall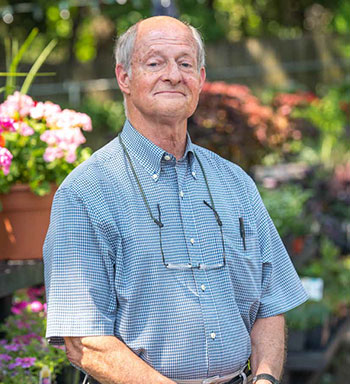 You don't get much more Mount Pleasant than John Royall, whose family has been here for nearly three centuries. There's a seldom-noticed dirt road off of Mathis Ferry where he spent much of his life – fishing, swimming and crabbing, raising acres of tomatoes, squash, cucumbers and corn in the summer and selling them "in town" (the Old Village) to make spending money as a kid. He remembers going to Coleman's Grocery with his grandmother to order groceries, stopping by Dr. Ziegler's at Pitt Street Pharmacy for an ice cream and walking back to her Old Village home where a man named Cheese would deliver the groceries and sit on the back porch and have a snack.
"Those were good days," he said. "We didn't know how good we had it; that's just what we did in a small town."
Royall bought a small hardware store from his former teacher in 1976 and grew it into Royall Ace Hardware – a bustling hub which exudes helpful service and that "small-town" feel that he grew up with – with the help of his wife and three boys. He built a house next to the home where he was raised.
"To be able to walk down that old dirt road and enjoy the way it used to be is just perfect to me," he said.
---
Donna Kay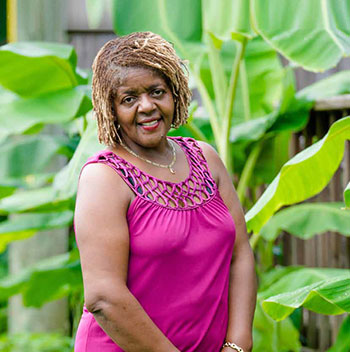 Not one to shy away from work, Donna Kay has always held more than one job and added her family's business, Six Mile Tavern, to her résumé more than a decade ago. The small, peach-colored building sits along once-quiet Rifle Range Road and has been bringing people together over drinks, music, dancing, oyster roasts and crab cracks (depending on the season) since 1968.
Mount Pleasant, she reminisces, used to be very different: "You always knew your neighbor, and you always knew families in the different communities like Hamlin, Awendaw and Six Mile. In school, you could tell the ancestral traits from the grandparents, parents, aunts and uncles because all of us have always been in Mount Pleasant."
The Four Mile community where Kay grew up has mostly vanished, a victim of the town's progress. Towne Centre and new apartments have replaced that small community, and a Starbucks sits where her grandmother's home once was.
Kay is pleased that new folks are curious to know local establishments like hers.
"They like to hear the stories we have to tell, and they ask about the food, sweetgrass baskets and your relatives. We have to adapt to what's coming, and the newcomers can adapt to what's been here. You don't want to erase the past – there were good things in the past – and we're glad to share the hospitality with everyone," she said.
---
Billy Simmons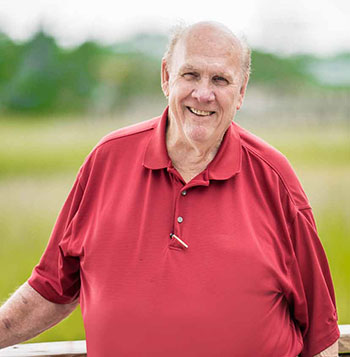 Billy Simmons recalls a time when he could count the cars that passed by in a day from his vantage point behind the counter of Simmons Seafood, the family business (started in 1947) on Ben Sawyer Boulevard. He laughs and admits that after counting the cars, what kind of cars, what color cars, he'd occasionally prop himself up and take a nap and be startled awake when someone came in. That was the early 1970s.
Though the seafood retail shop has since moved to Isle of Palms, the Simmons family built a dynasty on much of Shem Creek in those early years. Today, if you've ever enjoyed a drink or a meal along the west side of the creek, or the east side from the bridge to the far end of Red's, gassed up at the fuel dock or walked the docks watching the dolphins and pelicans, you have the Simmons family to thank. Simmons and his son, Bubba, own, manage and lease many of the docks and properties lining the harbor side of the Shem Creek bridge.
Though Mount Pleasant has had its fair share of growing pains, Simmons sees the silver lining.
"I lived in it back then when it was small, but the only way you can progress and be a good city is to invest in it," he grinned.
By Anne Shuler Toole