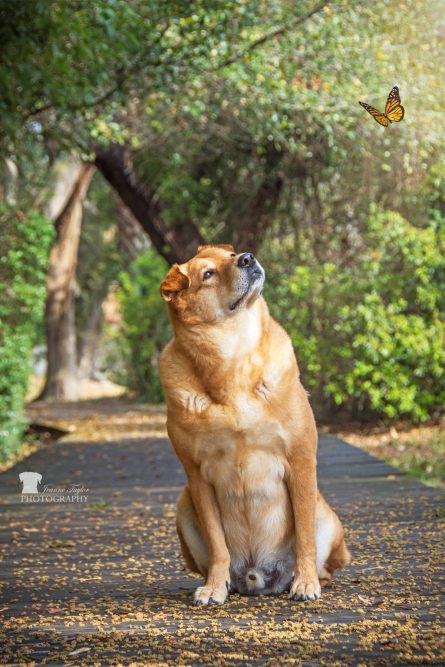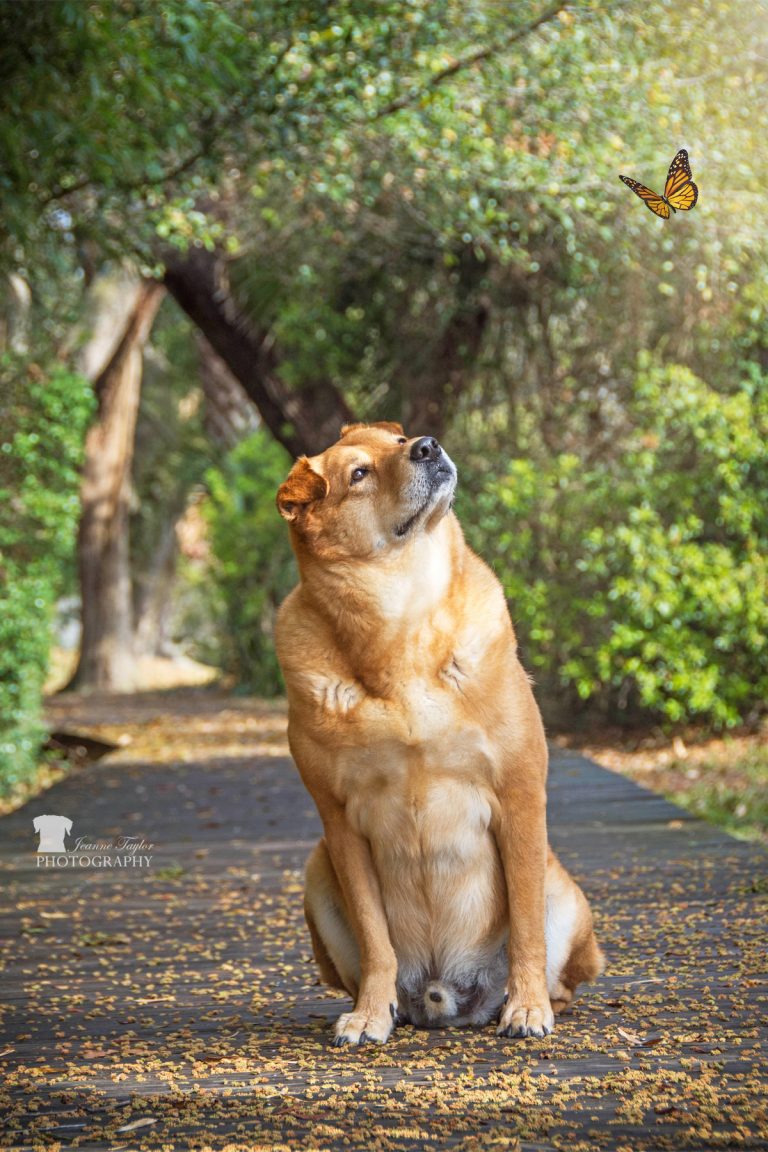 Pet photographer? Yes, it really is a thing!
My days start like those of most other people – early to rise, coffee and tending to the dogs' breakfast when the barking chorus of obviously starving canines begins at 7 a.m.
Then I head to my office for a day that may include administrative and marketing tasks and likely some editing. If it's a Tuesday, I'll be photographing adoptable dogs through my work with HeARTs Speak. A foster dog might be coming for photos for a rescue website, so I'll reset my studio work space. Perhaps there's a client session scheduled at a park, so I'll ready my gear and start planning my time. It may be an event day, and I know that in just a matter of hours, I'll be swooning over puppies. Or maybe it's a senior pet session and my heart will be melting as I document the incredibly special bond between an older dog and his or her people, always in the back of my mind remembering fondly the years I was blessed with my own senior pets.
Like many of you, I can't see a dog on the street and not want to approach it. Our dogs even travel with us – by choice. I have not had an actual vacation without one or more dogs in tow since 2003. Yes, 15 years – because they are my world and I don't feel whole without them.
And I know that when people commission pet photos, it is because their pets are their world, too. I respect and deeply appreciate that connection. Pet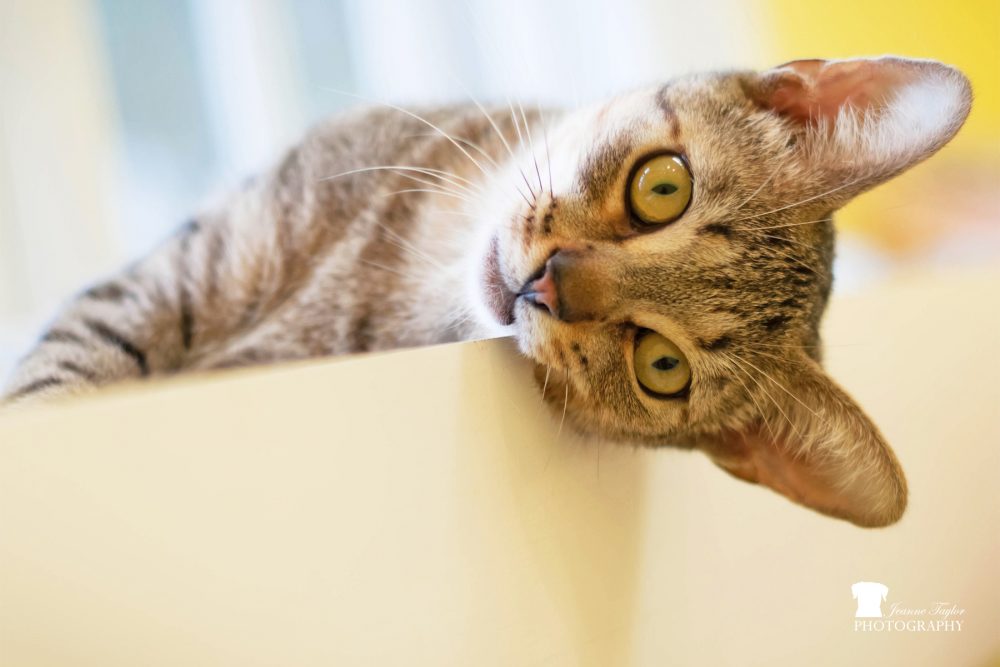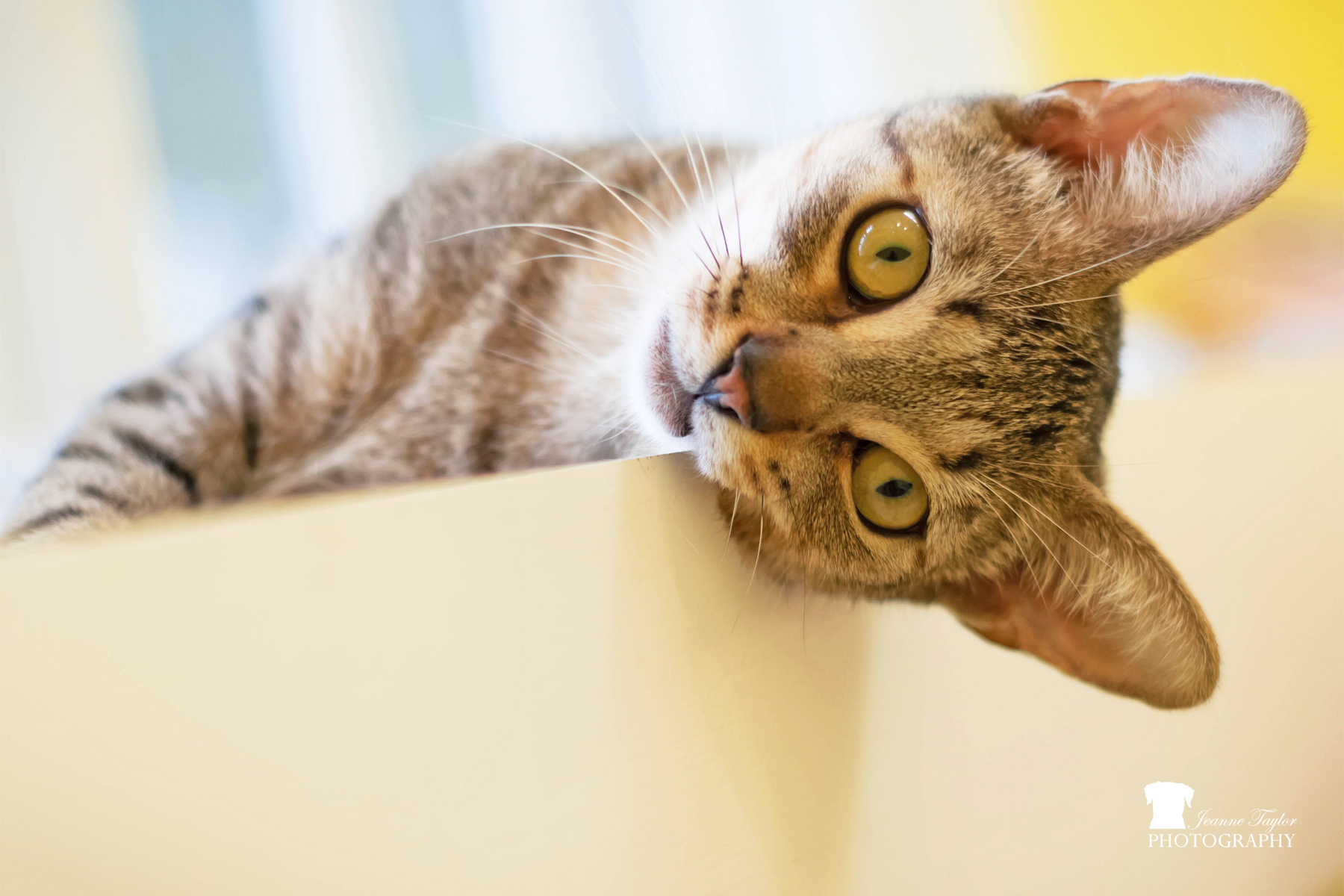 photography is different than family or wedding photography, for example, where a photographer may include the pet in a few shots. They have a different priority, even though they may take lovely photos of dogs for clients occasionally. A true pet session focuses on the pet and then incorporates the family to capture that aspect of their life, too. It's physically demanding – I am usually on the ground, contorted in some way – it requires patience, good humor and a total comfort level working with animals that range from gregarious to shy and skittish. It's truly meaningful work. I enter every session fully aware there will come a day when the only reminders of a pet's earthly time will be memories and photos, and I always strive to ensure that the photos will stand as a legacy and bring comfort long after goodbyes are said.
It's true when you find something you love, it will never feel like work. I often wonder what I would do if I couldn't do this anymore, and I always come up with a blank thought bubble. This is who I am now, who I have become over the last decade in business. I work with families who want to document their pets' lives; those suffering through the impending loss of a beloved pet; others starting out with a new puppy; or through volunteering with pets in shelters. This work fills my soul, and I can't think of anything I'd rather do with my days.
My workday will eventually end, and I will spend my evening in the company of my very supportive husband and our two maniacal, loyal, affectionate, ridiculous Catahoula leopard dogs. I will rest my head at night knowing I have spent my day doing something I love and giving back, and, when morning comes, I'll wake up grateful.
Story and photos by Jeanne Taylor.