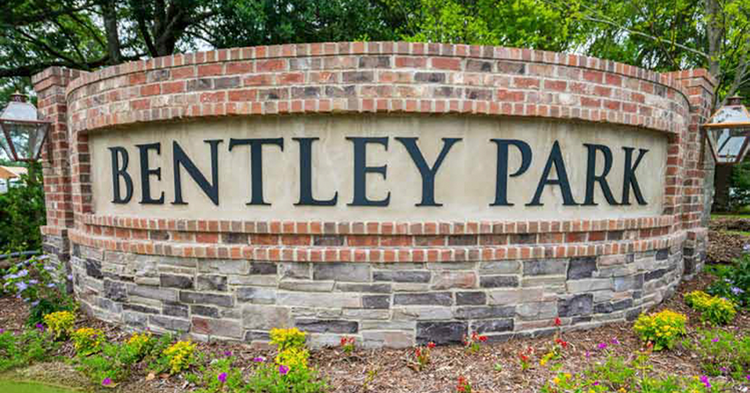 They say in real estate that it's all about location, location, location. If that's the case, then you can expect the Bentley Park subdivision, currently under construction by Beazer Homes, to be one of the most up-and-coming places to live East of the Cooper.
Nestled in the heart of Mount Pleasant off Chuck Dawley Boulevard, this small community of 44 homes will feature only newly constructed single family homes, all with a two-car garage. Debbie Jones, Beazer Homes new home counselor, describes it as "urban, in-town living" that's conveniently located only five minutes from Sullivan's Island and a seven to eight-minute drive from downtown Charleston. With quick access to Interstate 526, the proximity also makes for an easier work commute. You can even walk or ride your bike to nearby shops and restaurants. "It's so close to everything Charleston has to offer," said Jones.
One new homeowner in Bentley Park, Vann Cochran, said he chose the neighborhood for several reasons but primarily for the location and price.
"We've lived in north Mount Pleasant and really wanted to get away from driving up Highway 17 every day," he said. "My shop is on this side of town, and my siblings are right down the street, so it was a natural place to go."
As a retired builder, Cochran said he didn't want the hassle of building a custom home, adding that Beazer Homes made it very simple for him and his family. "It's a great package they offer, so it was a good choice for us," he added. "Of course, the price was also really hard to beat. We're looking forward to moving there."
Beazer Homes is a production builder, offering six different floor plan options, ranging from two to six bedrooms with two-and-a-half to four-and-a-half baths. Three of the floor plans include a master bedroom on the first floor, and there is even an option for homes designed with dual master bedrooms. Another floor plan offers the choice of a formal dining room or a study.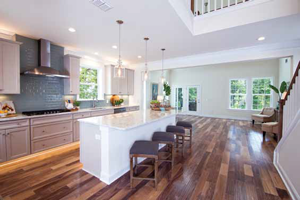 All the plans allow buyers to select between a separate shower and garden tub or a walk-in shower in the master bath, which also features a raised height vanity with dual integrated sinks.
Additionally, each floor plan has three different elevations, or facades, of the homes, including Traditional, Coastal and Arts & Crafts. For assistance with the design, buyers can visit the Beazer Homes Design Studio at the corporate center on Leeds Avenue, where a design specialist can help select flooring, cabinets and further customize the details of your new home. You can browse their vast selection of interior finishes and designer-inspired options to add your own personal touches.
"I think we have more options than anyone else in this general area for folks who are moving or relocating here who want to be close to the beaches and to downtown," Jones said.
Beazer Homes are green friendly, too. They are among four national home builders – and the only one in the Southeast – who are 100 percent ENERGY STAR® Certified, meeting strict requirements as set by the U.S. Environmental Protection Agency – and the only one in the Southeast. In 2017 – and 2018 as well – Beazer Homes was recognized by the EPA ENERGY STAR® program as Partner of the Year.
"We go several steps beyond to make sure our houses are nice and tight and energy efficient," Jones added.
Since the Bentley Park community will be all new construction, none of the homes will require any fix-it-up repairs or projects and are protected by warranty. Each Bentley Park home comes with a first-year builder warranty, a two-year warranty on anything inside the home, which covers electrical, HVAC and plumbing and a 10-year insured structural warranty. Every single home is independently inspected, and each home gets its own HERS (Home Energy Rating System) rating, which measures energy efficiency.
P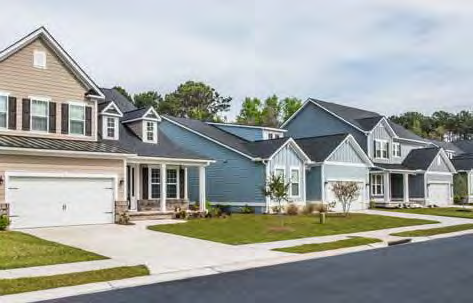 rices range from the mid $530s and up, and the floor plans range in size from 2,065 to 3,562 square feet.
"We're a very affordable option for a single-family home," said Jones. "In this little corridor of Mount Pleasant, we are the only new construction community that offers single family, two-car garage homes. And with the price per square foot, nobody can touch us."
Beazer Homes has been in Charleston since the 1980s and in the home-building business for more than a century. Construction started on Bentley Park a little over a month ago, and its first closings are slated for September.
By Diane Pauldine