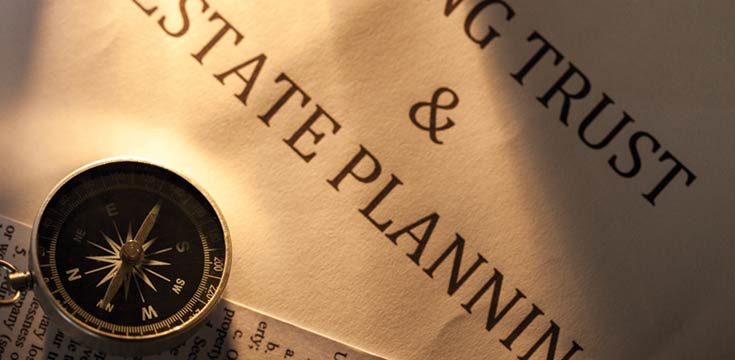 When it comes to estate planning, the most important thing to remember is to plan ahead, according to Attorney Sarah Miller of Butler & College Law Firm.
And when should people start planning? "As soon as possible, no matter your age," Miller said, stating that only 40 percent of Americans have a will.
"It's important to have your wishes in writing," she said. "It can get costly if the court has to get involved. It is better to have a plan just in case."
If you die "intestate" – without a will – you risk letting South Carolina law determine how your estate is administered and where your assets go. Miller said that typically, when a person passes away intestate, half of the estate goes to the spouse and the other half to the children, which isn't always the intended outcome.
There are other important reasons to get estate plans in place early. Miller said estate planning is typically more than just executing a will. Estate plans often include trusts, powers of attorney and plans for health care decisions, such as a living will and a health care power of attorney.
"Sadly, when people don't make proper plans, it can be so draining on the people left behind to figure everything out," Miller said. "It's important to designate beneficiaries and specify wishes."
A power of attorney designates someone to act on your behalf. Miller said many people designate a limited power of attorney for a specific transaction, such as signing closing documents for a real estate transaction because they are not able to be there in person. She said a general power of attorney is necessary in case a person needs someone to pay bills or sell property, for example.
Miller added that trusts can play an important role in the estate planning process. Basically, a trust holds assets for someone else, especially minors, to receive at a later date. Miller emphasized the flexibility that trusts can provide.
Miller stressed that health care decisions are an integral part of estate planning. She suggested that you state your medical wishes in writing. A common way to do this is through a living will, which lets you spell out your end-of-life medical preferences. She said health care powers of attorney can help address common issues such as Alzheimer's or if you are under anesthesia and cannot make decisions.
"Even organ donation is important to note," she said. "Just because it's on your license doesn't mean it can't be revoked by a loved one."
Miller said you should make plans even if you don't think you have any assets.
"If you don't have anything, but you have minor children, it is important to make plans for guardianship," she said. "Also, I have seen someone who didn't own anything but passed away in an accident and wrongful death proceeds were awarded. Sometimes it is important to plan for assets that could be obtained later."
Miller added that using an attorney is the easiest and best way.
"Every family is different, and the plans need to be tailored to your needs," she pointed out."Estate planning is like a jigsaw puzzle that I have to piece together to make the best plan for each person.
For more information about Butler & College, LLC, call 843-637-4178 or visit www.bandclawfirm.com.
By Theresa Stratford