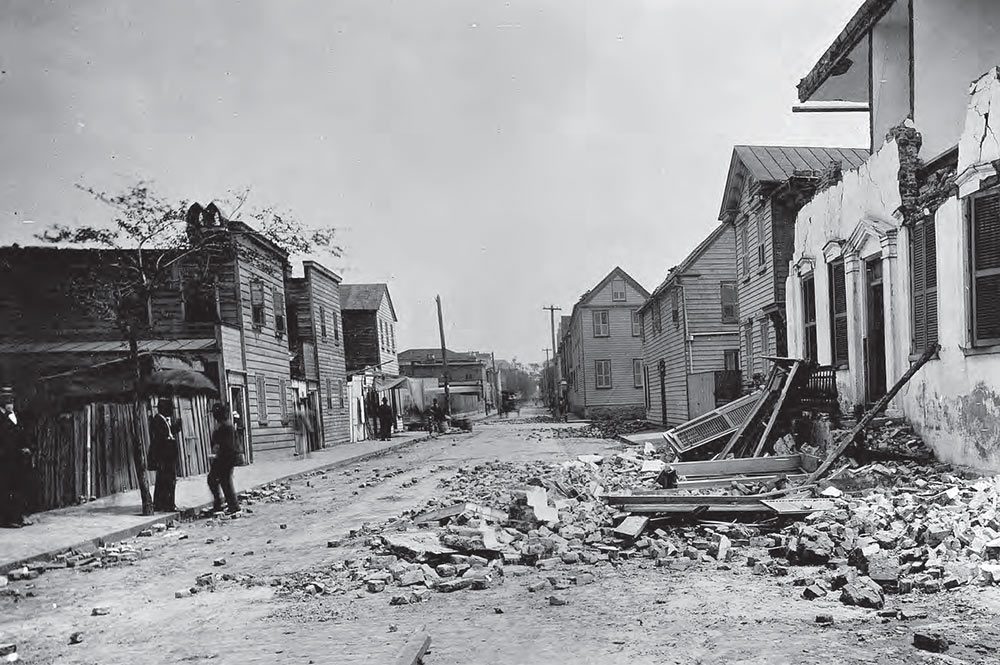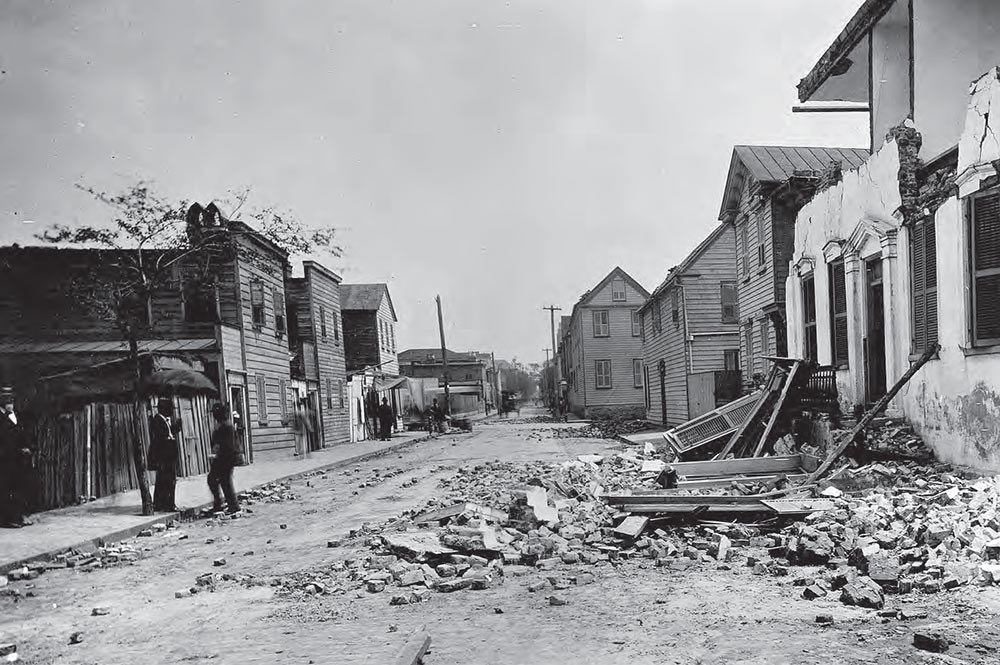 It's been over 130 years since a devastating 7.3 earthquake hit Charleston in August 1886, the largest recorded quake in the history of the Southeastern United States. While there hasn't been one registered at that level since then, the potential for a repeat event in the Lowcountry remains high.
Felt as far away as Chicago and Cuba, Charleston was the bullseye for the area hit so long ago. Almost 100 people died, and hundreds of buildings were destroyed, with structural damage as far away as Ohio and Alabama. Estimates show more than 14,000 chimneys fell, water lines ruptured and multiple fires broke out around the city. The quake even caused church bells to ring in Boston and New York.
Local experts now continuously monitor the ongoing seismic activity in the Lowcountry and work with the South Carolina Emergency Management Division and the Federal Emergency Management Agency to ensure the city and surrounding areas are prepared for such an occurrence.
Dr. Erin Beutel, an associate geology professor at the College of Charleston, said the risk has always been present. Quakes are common, but most register only 2 to 2.5 on the Richter Scale.
"There are tons of fault lines, with two that line up just perfectly, so when being pushed on, they're taking on all the built-up stress of the whole region," she explained.
"We register 10 to 15 minor earthquakes a year, but often people don't even notice."
While it's impossible to control seismic hazards, extensive building codes have been put in place over the years to protect buildings, and, more importantly, to save lives. These codes require architects, contractors and engineers to adhere to specific rules, building as if the Lowcountry is located on the San Andreas Fault in California.
Sam Herin, architect at Stubbs, Muldrow, Herin architects in Mount Pleasant, said just about every component of a building is affected by seismic design, with many possibilities considered during the design process.
"It begins with the type of soils on which the building is constructed and how they might behave during an earthquake," he explained. "The data informs our engineers on how to design the foundations and determine what type of ground improvements or reinforced foundations need to be used."
Engineers must then design a structure to withstand various types of forces imposed on a building by an earthquake.
"As architects, we work with engineers and product manufacturers in the selection and detailing of each component of the building to verify they can be adequately attached to the structure," Herin said. "In an earthquake event, we don't want these components to break away and injure someone."
Components include exterior wall systems, window attachments, ceiling systems, mechanical equipment and light fixtures.
"Even tall furniture must be secured to a wall," he added.
Codes are only as strict as necessary for any given region. Geological maps showing seismic forces expected around the country are grouped into seismic design categories.
"These maps," Herin said, "show that geologists expect the Charleston region could experience forces similar to what is more often seen in California."
The primary purpose of building codes, updated about every three years, is to protect people first and property second.
"Engineers design a structure to stand up to an earthquake, allowing people time to evacuate," Herin said.
As more studies are done with assessments of building failures during earthquakes, the recommended improvements are added to the building codes.
"When it became apparent that light fixtures could fall out of a ceiling grid at a certain force, it became a code standard to support the light fixture with wires directly to the building structure," Herin explained.
Architects and builders do the best they can, but there are so many unknowns.
"Just think about how a car is designed for safety and goes through all kinds of crash testing. In some cases, people can walk away unharmed, but, if the same car gets hit in just the wrong way, the results can be horrific," Herin pointed out.
Predicting earthquakes and calculating whether the Lowcountry is overdue for a large one is almost impossible. Using carbon dating, it was determined that large-scale earthquakes like the one in 1886 happen approximately every 300 to 500 years.
"With that," Beutel added, "we're not overdue. The problem is, mother nature doesn't understand statistics, and she doesn't always follow the rules."
If Charleston experiences another large quake, Beutel said the main issue isn't the shaking – "it's the liquefaction."
Liquefaction is when vibrations or water pressure within a soil mass cause the soil particles to lose contact with one another. As a result, the ground behaves like a liquid and is unable to support weight.
"If you go to the edge of the ocean and bounce up and down, you see that water comes to the surface," she explained. "During an earthquake here, water comes up, sand particles sink and that destabilizes roads, water pipes, gas lines. That would be the biggest concern for us."
While we can expect little or no warning before an earthquake strikes, experts continue to learn all they can, passing that information along so buildings are safer, ultimately reducing the level of damage and saving lives.
By Diane Pauldine