End of summer got you down? Don't fret! There are many performers making their way to the Lowcountry in the coming months who are sure to act as a natural mood elevator. Here are a few standouts that should definitely be on your radar.
Volvo Car Stadium
September 16, 2018 – Portugal. The Man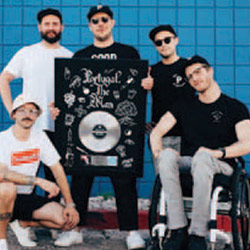 They've played the likes of Bonnaroo and Lollapalooza and now will bring their falsetto-forward jams to Daniel Island. 2018 proved to be a big year for the Portlandians, who had success with the Grammy-award-winning single "Feel it Still." Despite dipping into the mainstream, this group still stays true to the quirkiness and artistry that has been their foundation for over a decade.
September 27, 2018 – Chris Young
October 7, 2018 – NeedtoBreathe and Johnnyswim
The Royal American
October 27, 2018 – Shovels & Rope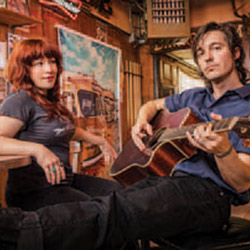 This beloved local husband-and-wife duo brought us High Water Fest – an annual April event at Riverfront Park which showcased Lowcountry cuisine and hot musical acts including Band of Horses, Shakey Graves and Valerie June. Now this talented twosome plans to play a gig in the lot at one of their hometown's most intimate venues. Bask in the red lights at The Royal American, where chandeliers swing and dressed-up dive bar greatness reigns supreme. With only 1,500 tickets up for grabs for the Halloween-weekend show, you'll want to get your hands on some sooner than later.
Charleston Music Farm
September 21, 2018 – Trampled by Turtles
October 7, 2018 – Lettuce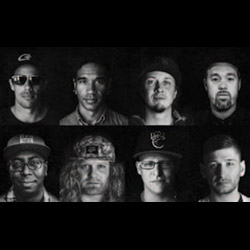 If you're looking for the high-energy of Parliament Funkadelic with a brass section that just won't quit, here's your chance to catch these masters of improv in action. Selling out shows across the country, this stellar group of musicians has shared the stage with powerhouse Chaka Khan.
October 8, 2018 – Milky Chance
October 26, 2018 – Trevor Hall
October 27, 2018 – The Oh Hellos
Charleston Music Hall
September 19, 2018 – Taj Mahal Trio
October 4, 2018 – The Black Jacket Symphony
October 6, 2018 – Jump Little Children
October 17, 2018 – Blues Traveler
Since the release of their '90s album "Four," these Jersey boys have steadily gained a loyal following with their harmonica-driven tunes and bluesy bravado.
October 21, 2018 – Chris Robinson Brotherhood
October 26, 2018 – Town Mountain
November 1, 2018 – Toto
North Charleston Performing Arts Center
September 14, 2018 – Alan Jackson
September 23, 2018 – David Byrne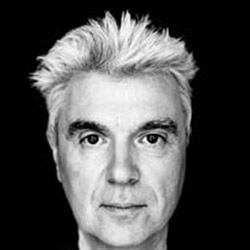 As frontman of the Talking Heads, a group crafting a genre all their own with funk, polyrhythmic world beats and just the right amount of oddness, this pioneer remains committed to delivering a visceral night of captivating tunes. Get ready to get weird.
September 24, 2018 – Sarah McLachlan
This songstress brought us Lilith Fair, and, while some of you may only associate her with those heart-wrenching ASPCA commercials, she has set the bar high for females in music. With an angelic voice, top-notch piano-playing skills and an undertone of new-age spirituality, you just can't quite put your finger on, she continues to draw in fans.
November 4, 2018 – Bob Dylan & his band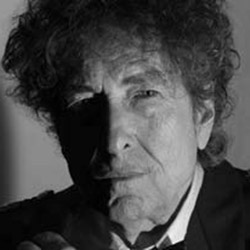 Poet, author, artist, legend and all-around game changer, Dylan, now 77, is always one to see.
November 8, 2018 – Vince Gill
November 16, 2018 – Ray LaMontagne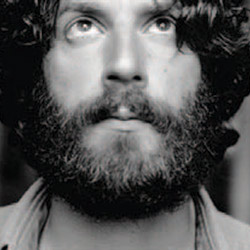 Ray LaMontagne has revived the singersongwriter genre with his folksy blend of heartfelt ballads that remind us just how tragic and beautiful it is to be human. With vocal stylings akin to the late Joe Cocker, this crooner has been known to bring the house down with just one strum.
Charleston Pour House
September 14, 2018 – Atlas Road Crew and Travers Brothership
September 22, 2018 – Big Sam's Funky Nation
September 25, 2018 – Lucero
With plenty of grit and whiskey-drenched vocals, frontman Ben Nichols belts out lyrics dripping in Southern-Gothic appeal.
Pawleys Island Festival of Music and Art at the Reserve Golf Club
Throughout October, you can catch a variety of acts at this annual festival that combines food, wine, art and talent all in one beautiful location. Treat your taste buds to fine cuisine while you take in the sounds of a varied selection of musicians. Plenty of creativity awaits at this highly anticipated month-long event. Check the lineup below, mark your calendar and plan your trip today!
October 5, 2018 – Ambrosia
October 6, 2018 – The Spinners
October 11, 2018 – The British Invasion Years
October 12, 2018 – Rick Braun
October 13, 2018 – Edwin McCain
October 18, 2018 – The Drifters
October 19, 2018 – O Sole Trio
October 20, 2018 – Three Sheets to the Wind
By Kalene McCort