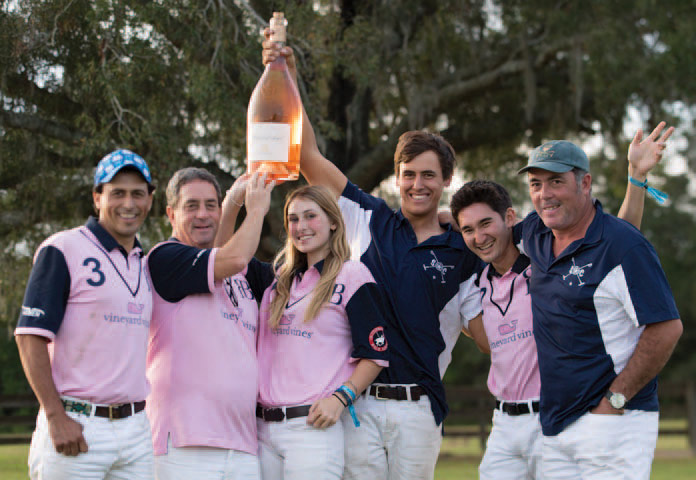 Saddle up for one of the biggest social gatherings of the fall as The Victory Cup national polo tournament returns to Charleston for its second year on Oct. 13.
The Victory Cup itself has been around 14 years, and the polo match has grown into one of the largest equestrian events in the country, earning the moniker, "America's Polo Match." Charleston's version is held at the Hyde Park Farm & Polo Club in Ravenel and is both family-friendly and pet-friendly.
But it's much more than just a polo match; it's an all-day party with festivities including dozens of food and drink vendors, fashion and hot-air balloon launches and rides.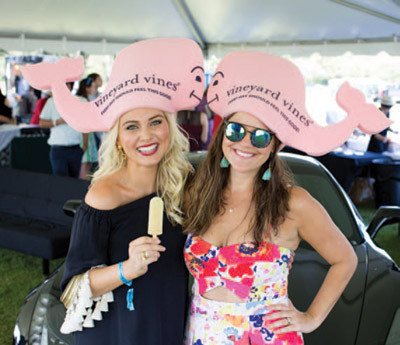 The event lifts off at 6 a.m., with a morning hot-air balloon launch on the polo field – weather permitting. The food, wine and polo action kicks off around 11 a.m. for Golden Mallet VIPs and Founder's Lounge pass holders. This VIP portion of the event will feature live music, a hospitality alcohol tasting tent, a "Battle of the Chefs" tasting competition, rivalry polo matches and a kids' play area.
Culinary enthusiasts might want to opt for the Founder's Lounge ticket, as pass holders will also have the opportunity to enjoy a farm-to-table dinner on the polo field with the polo players. Gates open for general admission ticket holders at 1 p.m. At 1:30 p.m., the ceremonial first ball is thrown out, and the first sponsored polo match begins.
All pass holders can experience an evening of hot-air balloon glow and tethered rides from 4 p.m. to 9 p.m. If conditions cooperate, tethered rides will be available for sale day of on a first-come, first-served basis.
Make sure not to miss the "stomping of the divots," a fun halftime tradition in which all guests are invited out on the polo field to smooth down the divots the polo ponies create. Think Richard Gere and Julia Roberts in the movie "Pretty Woman." Official stomping of the divots sponsor Vineyard Vines is even providing whale hats for all guests who participate.
Since this elegant occasion offers an opportunity to strut your sartorial style, there will also be an award for the best-dressed individual.
If this is your initial foray into the Cup milieu and you're unsure of the dress code, don't fret – the Victory Cup website has a recommendation section on "What to Wear," as well as common fashion faux pas to avoid (Hint: high heels are a bust).
While The Victory Cup is a private, for-profit event, Purple Heart Homes is its official 2018 charity partner and will receive a direct donation from the proceeds.
Purple Heart Homes is a nonprofit that assists disabled veterans with renovating their current homes so they can live with the dignity and independence they deserve. The Victory Cup also encourages its attendees to contribute to this worthy cause.
For more information, visit www.victorycup.org/Charleston.
By Colin McCandless