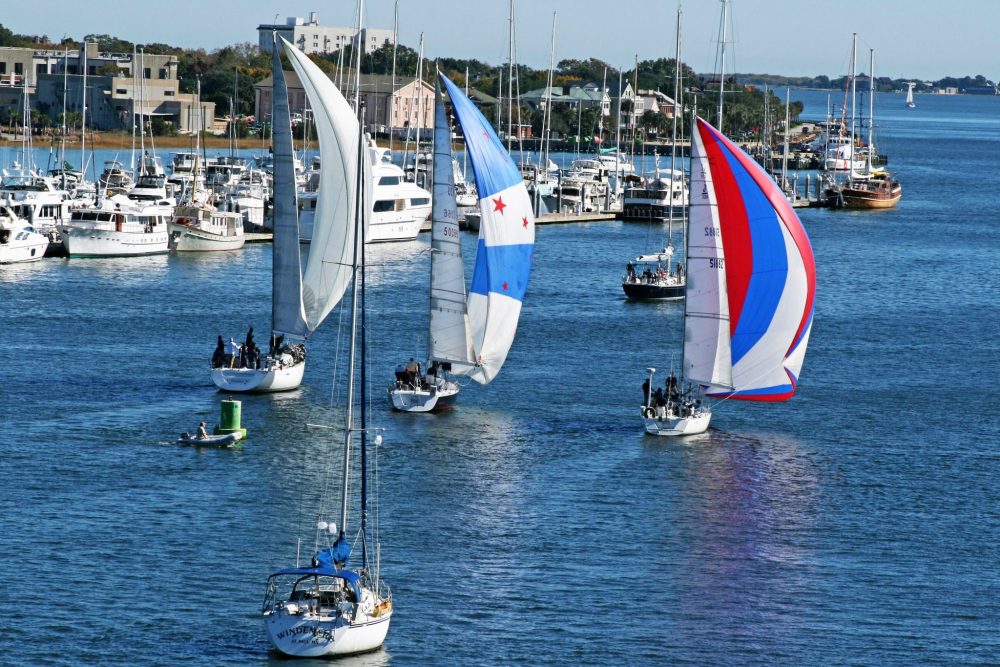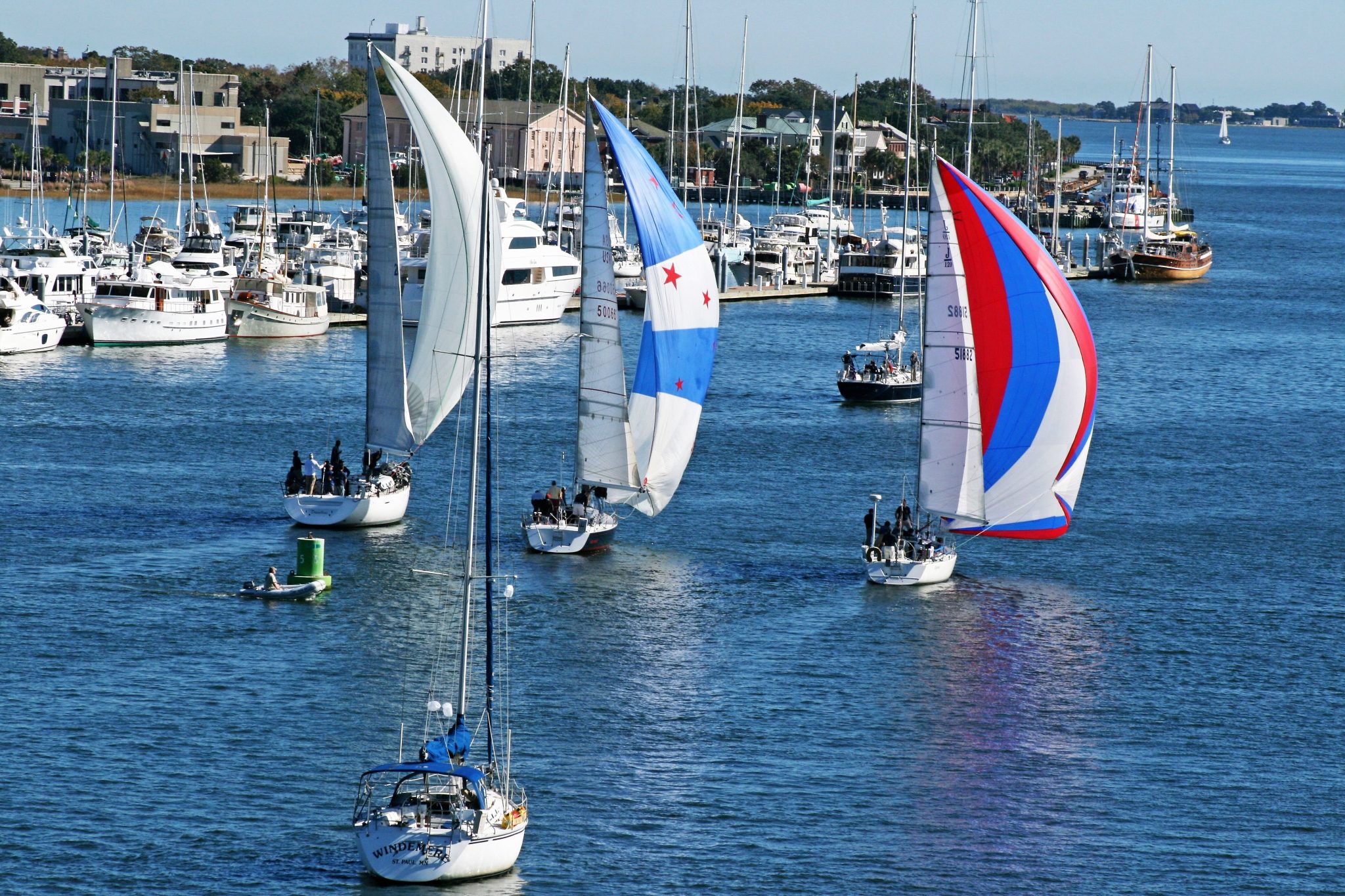 If you are driving across the Ravenel Bridge in the dead of winter or strolling along the battery in downtown Charleston on a breezy summer evening, chances are you will see the full sails of more than one sailboat skimming along the water of the harbor. The winds that kiss the Lowcountry coastline 12 months of the year summon sailors of all types and skill levels from near and far. The water doesn't differentiate between rich or poor, novice or Olympian; it simply calls.
Charleston has been home to sailors of all types for hundreds of years in the areas of commerce, the military and recreation. Now the Charleston sailing community is evolving into one of the premier destinations for sport and recreation in the world, thanks to a core of die-hard enthusiasts.
My father was an avid sailor. It was in his blood. The career path he chose as a U.S. naval officer, the social life and friends he associated with and our family recreation revolved around sailing and being on the water. I could sit and listen to him and his friends for hours as they talked about their adventures. As a youth in the 1940s, he and some buddies built their own "yacht club" on the Ashley River near Lockwood Boulevard with lumber procured from the construction site of a new hospital. They would spend their days sailing and gathering at their club planning their next outing. One day during World War II, while sitting inside the shack, the door was darkened by a young naval officer and two sailors armed with rifles. They were stationed in Charleston and saw that these young boys had decided to fly a pirate flag outside their clubhouse. The officer sternly told my father and his cronies that if they didn't take down the flag, they would turn their new clubhouse into a pile of toothpicks in short order. They promptly complied. Charleston sailing has progressed far past that little shack and band of mariners, but one thing remains the same: the passion for sailing.
Charleston is home to some of the most competitive and successful sailors in the world. The College of Charleston, for example, draws athletes from all over the globe to its sailing team and produces Olympic quality competitors. Local high schools and community sailing programs work to introduce sailing to those interested in the sport.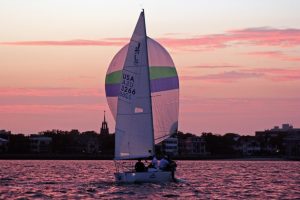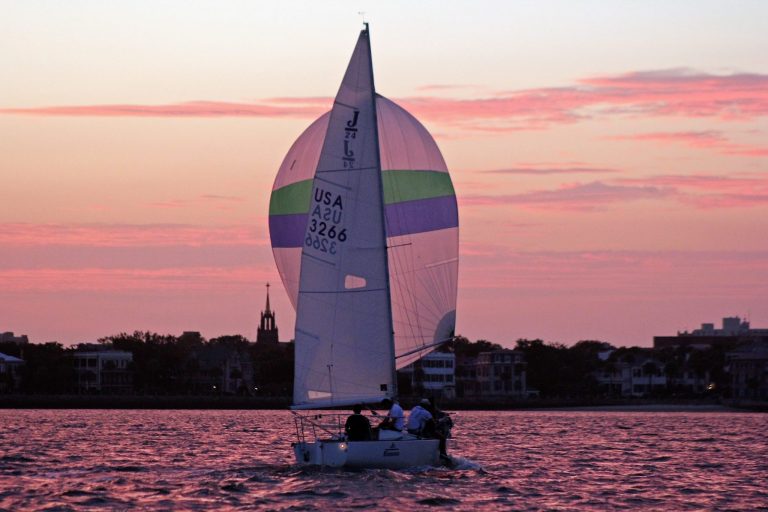 Sailing requires time, talent and resources – lots of resources. Several local organizations have developed over the last 50-plus years to help promote and provide for the local sailing and boating community. Groups such as the Charleston Ocean Racing Association (www.charlestonoceanracing.org) and Charleston Community Sailing (www.charlestoncommunitysailing.org) were founded to promote and support the sport at all levels. The United States Coast Guard Auxiliary (www.cgaux.org) offers boating safety education courses and services such as vessel safety checks.
Charleston Community Sailing was founded to make an impact in the community. According to its website: "Charleston Community Sailing Inc. is a nonprofit organization whose purpose is to improve the community and the sport of sailing by providing access, facilities and sailing instruction to people of all socioeconomic backgrounds, skill levels and physical abilities. Our purpose is to engage the lives of all, ages 5+ years old, in unique learning experiences through innovative programs, to build character and promote a healthy spirit, mind and body. We support nine high school sailing teams, a Special Olympics sailing team and have partnerships with the Boys & Girls Clubs and Charleston County Parks & Recreation Commission."
Local sailor Britton Durst was recently honored by the CCS leadership with the Merrythought Trophy, which is awarded to program participants who display superior character. Durst has certainly learned that the sport of sailing is much more than tillers and sails.
East Cooper's own Wando High School is home to a team of approximately 28 sailors. The Warriors compete in the South Atlantic Interscholastic Sailing Association's South Atlantic District,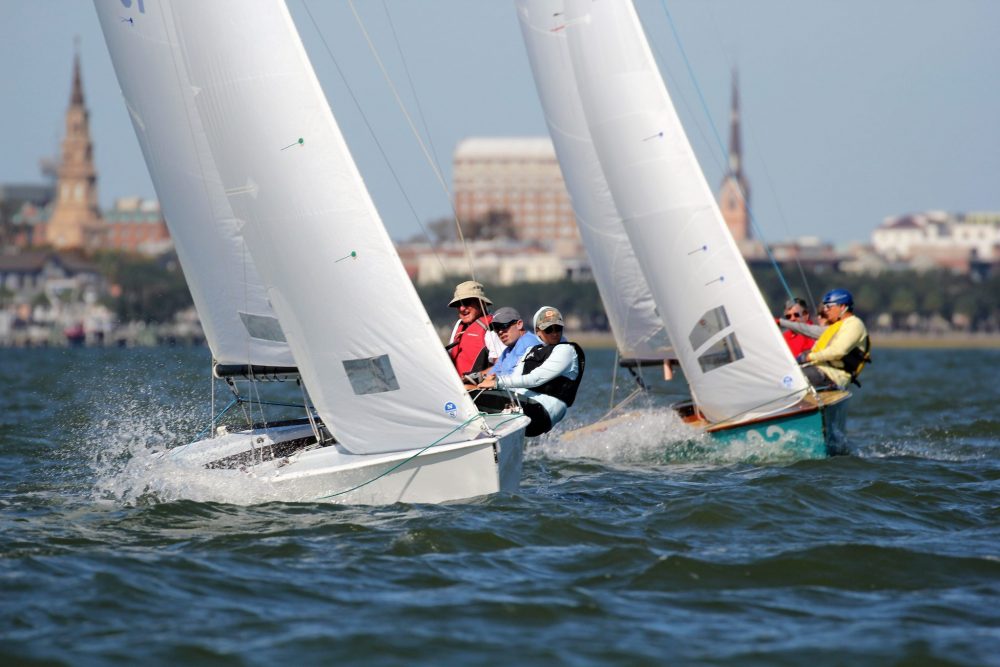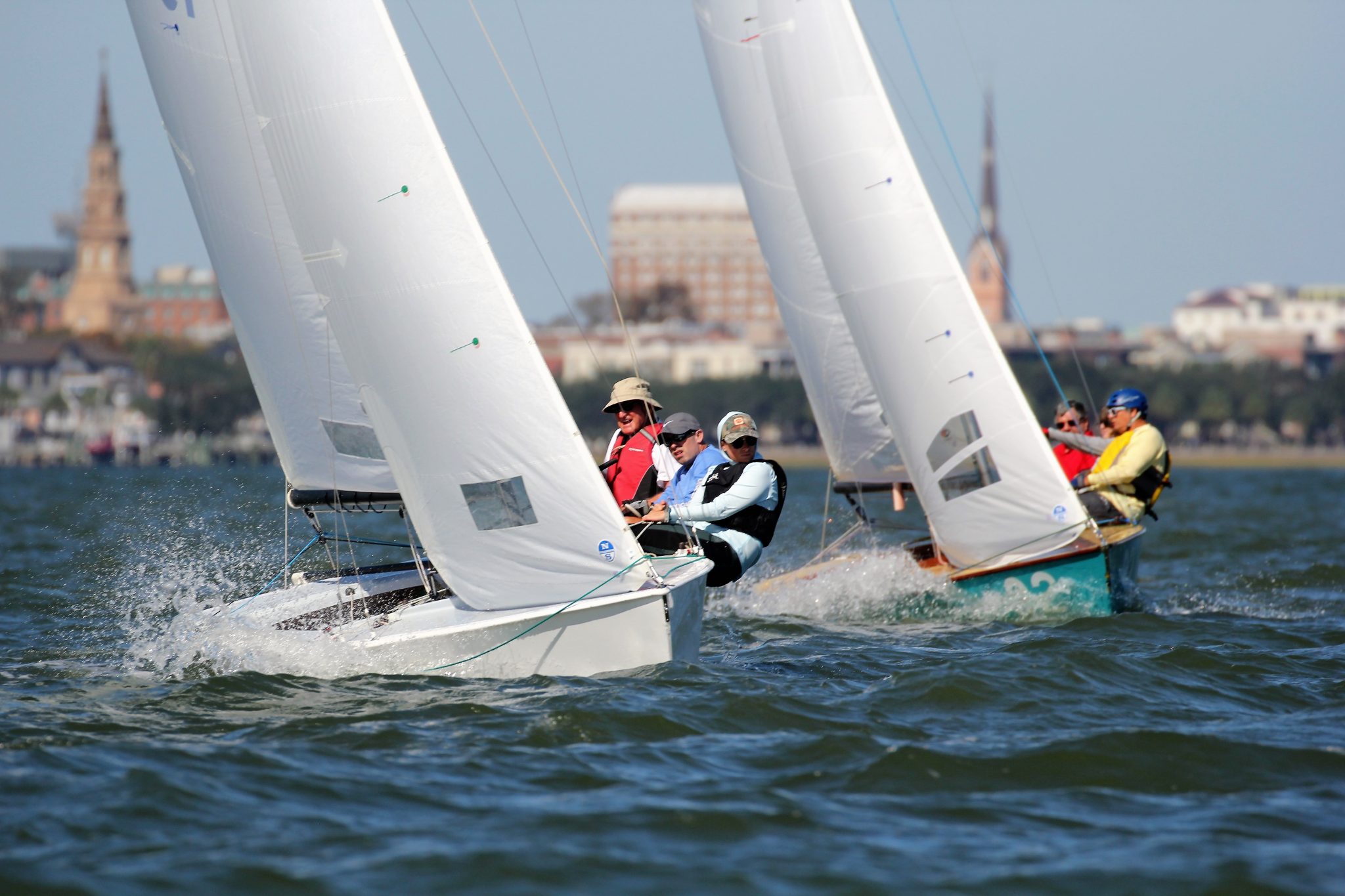 which includes high school teams from Florida (except the panhandle), Georgia, South Carolina, North Carolina, Tennessee, Northern Alabama and islands in the Caribbean. Wando sailors compete locally, regionally and nationally and participate in invitational sailing events. The Warriors boast a strong history of sailing success, including competing for a national doublehanded championship in 2016 in Charleston. The team received international attention when Wando's own Gavin Parker sailed his way into an invitation in 2017 to participate in the America's Cup Endeavour O'pen as part of the halftime show at the America's Cup finals in Bermuda.
Local regattas, or boating and yacht races, fill the social and race calendars throughout the year. CORA supports more than 30 races per year, plus its annual marquee event, Sperry Charleston Race Week, scheduled for April 12 through April 15. Race Week alone draws over 2,500 attendees from 24 states and 12 countries and is the largest keelboat race in the Americas. Over 200 boats of varying sizes and classes will take to the water, inshore and offshore, to compete at all levels. Socially and competitively, Sperry Race Week (www.charlestonraceweek.com) will be one of Charleston's premier annual events and has the attention of sailors from all over the world.
Whether your interests include a casual sunset cruise on a local charter boat or earning a spot as a crew member on a competitive race team, Charleston offers a wide variety of opportunities. Private and public yacht clubs, community sailing organizations supporting youth and adult sailing education and participation, private sailing academies and charter services are in abundance in and around historic Charleston Harbor. Seek out your next sailing adventure and get onboard.
By Michael M. Cochran.
Photos by Priscilla Parker.