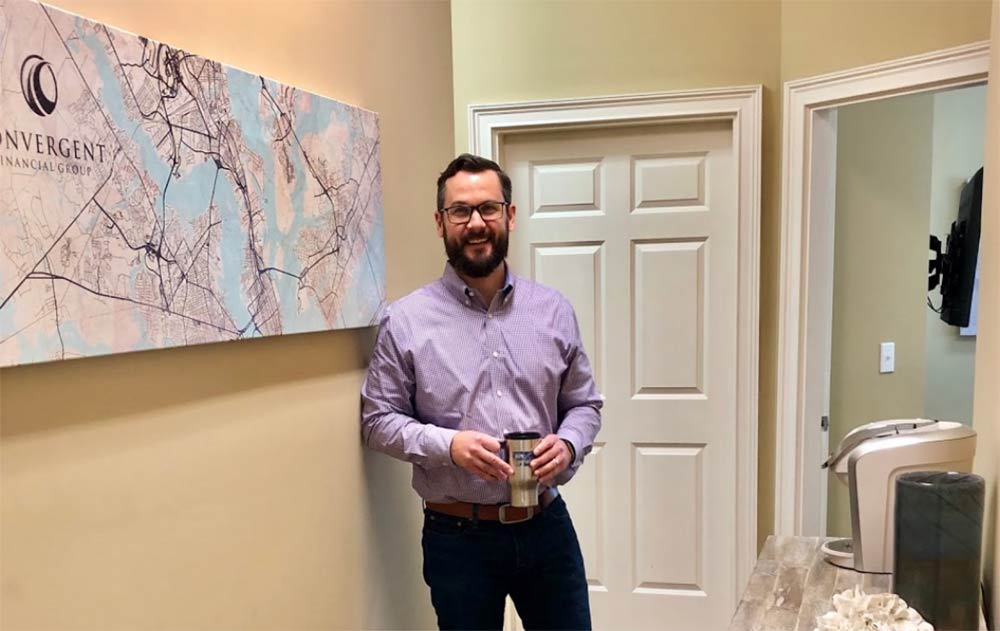 Jeremy Ellisor, of Convergent Financial Group, which was voted among the Best Financial Planners by the readers of Mount Pleasant Magazine, wants you to feel comfortable and relaxed when you walk through the door. Jeremy, the owner, realizes that common perceptions about the financial industry and its traditionally intimidating nature makes this a challenge.
"Our goal is to be more like stopping by your friend's house for a chat, and your friend just happens to be a financial planner," explained Jeremy. "You'll even find me wearing jeans on a typical day."
Convergent is a fee-only fiduciary financial planner, which means people pay for advice and not products, Jeremy said. This entails dispensing advice based solely on what serves the client best. Another difference that sets Convergent apart is that they are able to help people who are just starting to save or who have been faithfully saving since their first job. The former group has historically been ignored by the financial industry, but Convergent aims to change that. The most common questions they get revolve around saving for college or retirement. "So many people move here from other places," noted Jeremy. "They are at a transition point with a new job, or perhaps just retired to Mount Pleasant, and they want advice they can trust."
Convergent helps clients establish a formal plan, while limiting risk, so they are prepared for the future. Clients choose between meeting face-to-face or video conference call for convenience. The aim is to simplify what can be a complex subject matter and present it in an atmosphere and a manner that is more accessible and approachable.
"We want to break those barriers down," Jeremy said. "Financial planning can actually be a pleasantly surprising experience."
To learn more about how Convergent can help you, visit www.convergentfg.com or call 843-972-4402.
By Colin McCandless