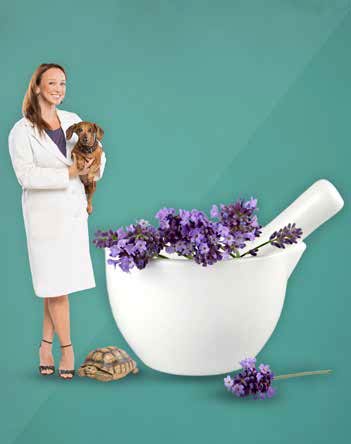 Several years ago, pharmacist Cynthia Feldman wanted to create a unique and all-encompassing pharmacy experience for patients, and Mount Pleasant was the perfect location to complete that vision. Her formula for providing excellent service and treating customers as an extension of her family has resulted in being voted Mount Pleasant's Best Pharmacist by the readers of Mount Pleasant Magazine.
"I have worked in a lot of different pharmacies where there was a lack of patient focus; in fact, patients were often treated as merely a number. I wanted to do pharmacy care right with an old-school feel," explained Feldman, owner of Sweetgrass Pharmacy. "We are a boutique pharmacy. … We work very closely with patients to assist with prescriptions, all necessary instructions and the customer's accompanying questions."
Locally owned and operated, Sweetgrass Pharmacy accepts all major insurances and also offers compounding services with free shipping within the state of South Carolina.
"Not all prescriptions are one size fits all," said Feldman. "Some patients need medication without dye or a dosage that isn't commercially available, or they may even require a topical medication as opposed to oral. Another benefit of compounding could mean combining three medications into one, rather than taking three separate medications."
Sweetgrass Pharmacy truly treats customers as an extension of family.
"I treat our senior patients as I would treat my own parents. And when we have a new customer, we say 'Welcome to our family,'" Feldman said.
"Medicine on Time," or what is sometimes referred to as Compliance Packaging, allows the pharmacy staff at Sweetgrass Pharmacy to package multiple medications into a morning and evening package so that there is no guesswork for the patient. The package includes the date and time to take the medication that is most beneficial to the patient.
To simplify the pharmacy experience even more, Sweetgrass Pharmacy offers prescription refills through their online app.
In addition to treating human family members, Sweetgrass Pharmacy also is well-known for its love of pets, having also been voted this year's Best Pet Pharmacy.
"I am extremely proud and delighted to serve our veterinary clients," responded Jessica Gaskins, the only board-certified veterinary pharmacist in South Carolina, whose residency was at North Carolina State's College of Veterinary Medicine for Veterinary Pharmacy. "Whether it's dogs, cats or fish, they are family members, and the level of care they need and deserve must be addressed."
Gaskins explained that each veterinary prescription has metabolic requirements, so it is important that the pharmacist and staff are trained properly: "Age, species, breed and weight all need to be taken into consideration."
So, whether a prescription filled at Sweetgrass Pharmacy is for your human baby or your fur baby, the staff is always willing to go the extra mile.
To learn more, visit www.sweetgrasspharmacy.com or call 843-654-4013.
By Stacy Domingo