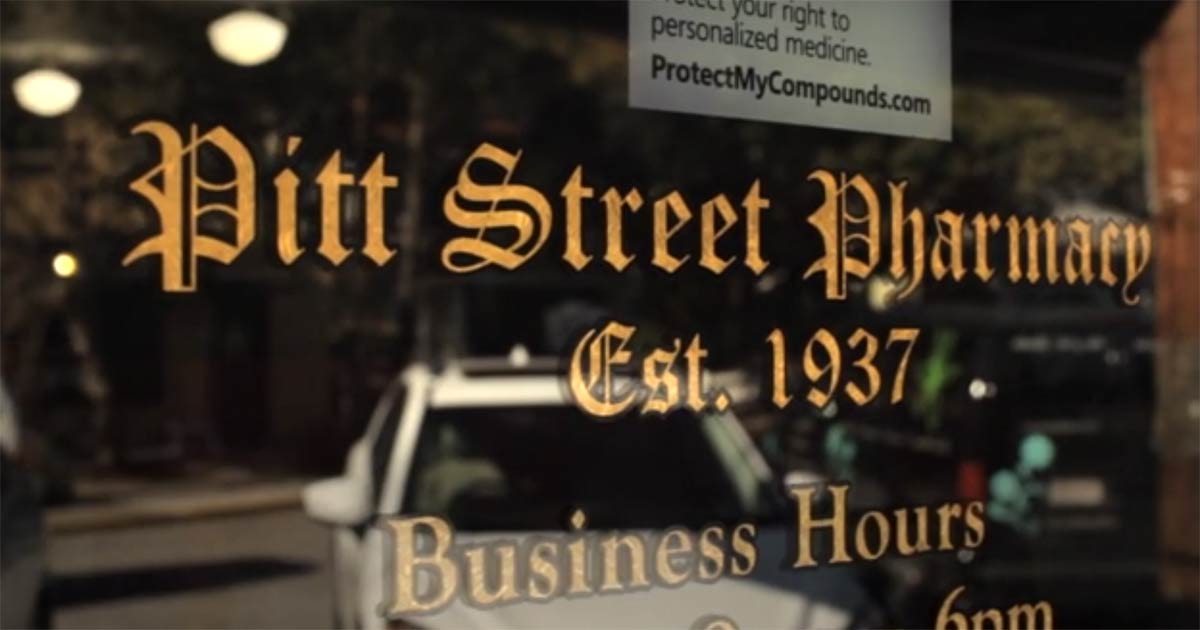 Pitt Street Pharmacy, a staple of Mount Pleasant's Old Village, is well-known for the retro vibe of its soda fountain, where students flock after school, but it's also East Cooper's oldest compounding pharmacy. When Washington Zeigler established the pharmacy in 1937, the use of mortar and pestle was still prevalent. It wasn't until the 1950s that large pharmaceutical companies and dispensing pharmacies became the norm in America. Pharmacist Kim Richardson and his wife, Katie, bought Pitt Street Pharmacy in 1996, and Richardson's goal was to continue the quality of work and customer service Zeigler once provided.
Richardson decided to focus on compounding, which can be used to make into a capsule, oral solution or transdermal gel a medication normally produced in the form of a pill. It's also used to customize dosages and to create allergen-free or specially flavored versions of prescribed medicines.
Pitt Street Pharmacy's Roz Adams, who serves as marketing director and counselor, educates patients and health care providers about bioidentical hormones. According to Adams, 98 percent of the pharmacy's business is compounding, with much of that being for hormonal treatments and veterinary prescriptions. Pharmacy staff offer hormone consultations and provide saliva-testing kits free of charge.
Most of the compounding business originates from referrals from patients and physicians.
"We have a great rapport with physicians. They trust our judgment," Adams said. "Our goal is to help the patient the best way we can."
The pharmacy delivers locally and mails filled prescriptions to out-of-town patients.
The readers of Mount Pleasant Magazine have named Kim Richardson one of the Best Pharmacists and Pitt Street Pharmacy one of the Best Pet Pharmacies.
Pitt Street Pharmacy is located at 111 Pitt St. in Mount Pleasant. To learn more, call 843-884-4051 or visit www.pittstreetpharmacy.com.
By Frances J. Pearce