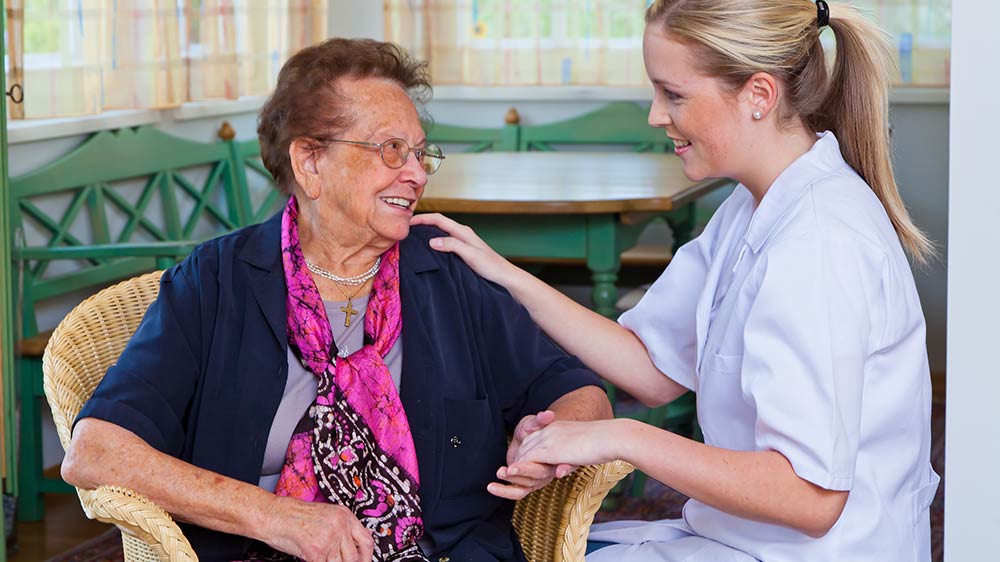 A daunting reality many face is how to move forward when seeking an assisted living community for a loved one. Leslie Jackson, owner of Assisted Living Locators, has years of experience and compassion assisting families in making the right choice.
Acting as the liaison between families and potential assisted living communities gives families the freedom of candor with Jackson that might hinder this undertaking on their own. "This is a free service to our families. There is no obligation or contract, as we are a source seniors and families can access to help them make a great decision during this transitional time," Jackson conveyed.
"I have done placements in as little as two days, and others that have taken six months depending on the intensity of need. An average placement takes about two to three weeks," Jackson said. "We pride ourselves on thinking outside the box to match clients with solutions that will work for the long term. Respite options for someone that may just need a little more help and care after rehab, to in-home care attendants and traditional assisted living or memory care offerings – we are able to bring all solutions to the client."
"I am so grateful you took my mother and I under your wing to help us find a place for her. Your compassion, kindness, patience and knowledge is what turned a desperate situation into one where I see my mom
finally thriving." – Mary J.
A reputation and success rate of matching the perfect community with the needs, desires, wants and financial capabilities of families while respecting the emotional turmoil families may face is exactly what this advocate does by educating families on available options. Since Assisted Living Locators does not represent just one community but receives a referral fee only when a match is made between a client and community, choices can be more easily refined.
"Helping families find peace is ultimately what the hand-holding and high level of advocacy and educating are designed to do. There is so much to think about when considering senior care options, and by leading with advocacy, tailoring solutions to each unique client and providing the vast amount of education we do regarding setting realistic expectations, as well as bringing in community resources as needed, our intended outcome is that families find peace with the decision knowing they are fully informed," Jackson said.
A resident of Charleston, Jackson is deeply immersed in the Lowcountry, "I have owned the territory and been affiliated with the Assisted Living Locators brand for two years. I am a prosthetist by trade and did patient care for 15 years. I have also worked on the manufacturing side of the medical industry and have seen 'behind the curtain.' This franchise was a natural choice because it combines my patient care and medical knowledge with business aspects of negotiating, contracting and understanding regulations and payor systems, and as a national franchise, we are able to help families throughout the country as well."
Jackson continued, "I bring all my knowledge and expertise forth to help both my clients and my referral communities thrive in a quickly expanding senior industry market. My most precious driving factors are my two little boys and husband, which allows me to show my little guys the value of helping others – on my terms – so I can be both a mom and a professional."
For more information, contact Leslie Jackson at [email protected] or call her at 843-746-9404.