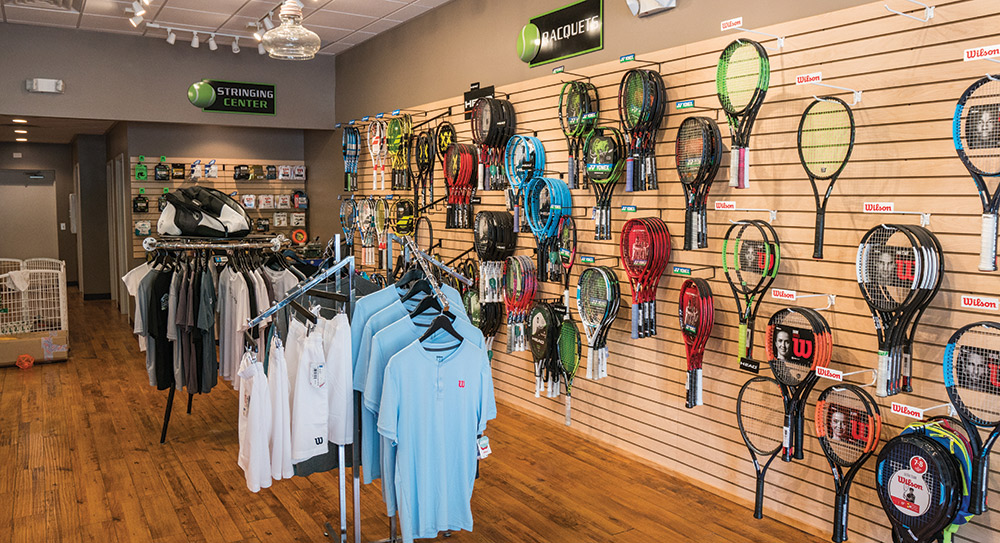 Daniel DiNardo was introduced to the sport of tennis as a youngster by his father, Frank, a local teaching pro. Dad ignited a strong affection for the game that his son carries with him to this day.
"My dad taught me a lot about the game, and I grew to love the sport," said DiNardo, owner of Holy City Tennis Shop. "Although I did not play competitively until after high school, tennis was always a hobby of mine."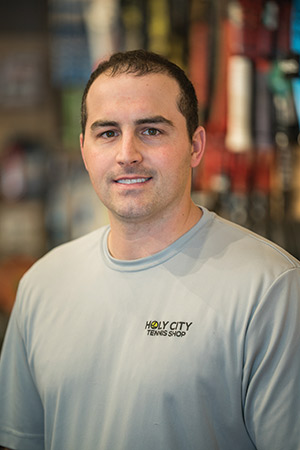 Turning hobby into a career, he started working at Tour Tennis soon after he graduated from the College of Charleston, stringing rackets, and, a few years later, became the store manager. After Tour Tennis closed in 2017, DiNardo decided to open his own retail tennis shop because he felt there was a need in the Lowcountry for a dependable tennis shop.
DiNardo's approach to doing business and how to treat his customers is a winner.
"I want my clients to be able to trust and rely on Holy City Tennis Shop for all of their tennis needs." Backed by a "knowledgeable and hardworking staff," Holy City Tennis separates itself from the competition based on that strong work ethic and a willingness to satisfy customers.
Holy City Tennis prides itself on having "the biggest selection of tennis products," including racquets, shoes, strings, grips, footwear, apparel and an assortment of other accessories from the "biggest name brands in the sport," such as Asics, Babolat, Wilson, Head and K-Swiss. The store also offers specialty services like racquet customizations and racquet stringing. Holy City Tennis offers a three-day racquet demo, which allows you to try out a new racquet before finalizing the purchase.
DiNardo said his father, as well as his high school baseball coach Mike Darnell, have been his biggest mentors and influencers, both in life and his business career.
"They both have taught me so much about becoming a man and what it takes to be successful in life. I have been in business for a year and a half, but I can already tell my business is growing as more and more tennis players discover my shop."
He calls Mount Pleasant "a great place" for his business, as it is constantly growing and has a vibrant tennis community with a number of clubs in the area.
Holy City Tennis Shop is located at 976 Houston Northcutt Blvd. in Mount Pleasant. Give DiNardo a call at 843-284-8977, or visit www.tennisshopmountpleasant.com for more information.
By John Torsiello