Farming is one of our most important professions. It's also one of the hardest, with long hours, endless labor, droughts, floods, crop diseases, livestock predators. It's no surprise that less than 2% of our population puts food on their tables by growing things to go on ours.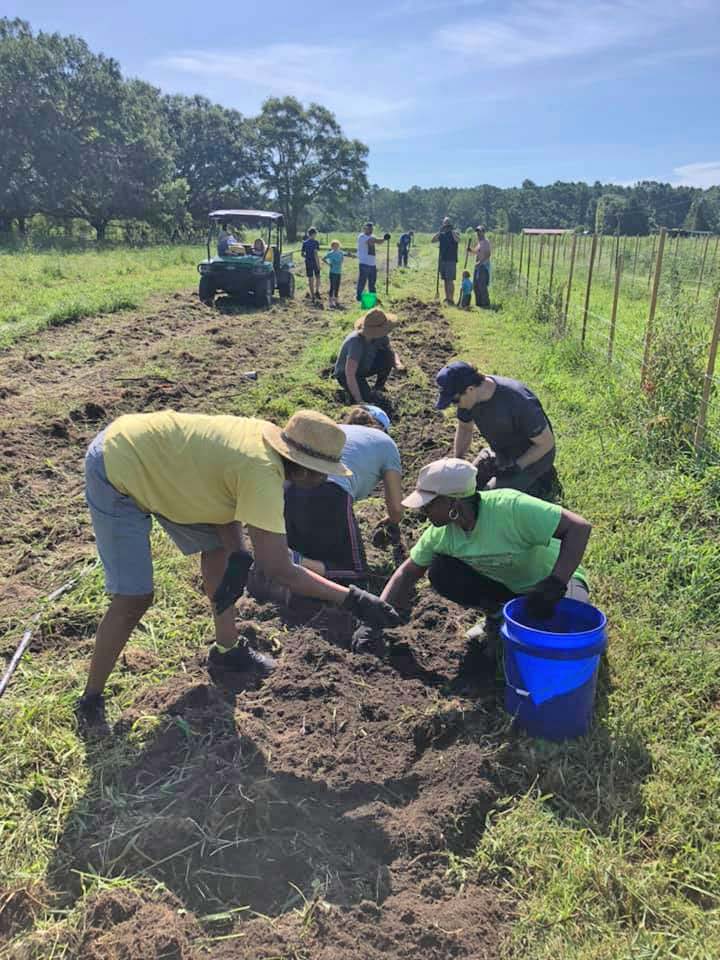 Scott and Tina Johnson wouldn't dream of another life. Longtime Indiana livestock farmers, the Johnsons moved here in 2018 after falling in love with the Lowcountry during trips with their children, Jackson and Lucy. They are leasing a 94-acre farm along U.S. 17 near McClellanville. Since 2014, the East Cooper Land Trust has owned the farm to protect it from development and to promote sustainable farming. The Johnsons were a perfect fit.
"The Land Trust is thrilled to have Scott and his family," said Tyler Grespin, interim executive director. "The farm has improved dramatically under their stewardship."
In less than two years, the Johnsons have developed a following at stores and farmers markets and turned the farm, which they've appropriately renamed Johnson Family Farms, into a destination for people seeking meats, eggs and vegetables. They use a processor in Kingstree to produce an array of hormone-free pork and beef; burgers, steaks, ribs, bacon, pork chops and sausages are just some of their staples. Restaurants on the Isle of Palms and at DeBordieu are featuring some of their meats. And this fall, the Johnsons are starting a Saturday market at the farm so that customers stopping by the farm's store can interact with other local farmers and artisans.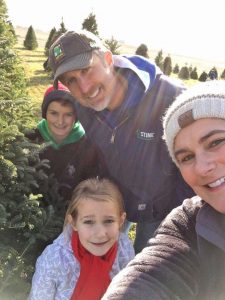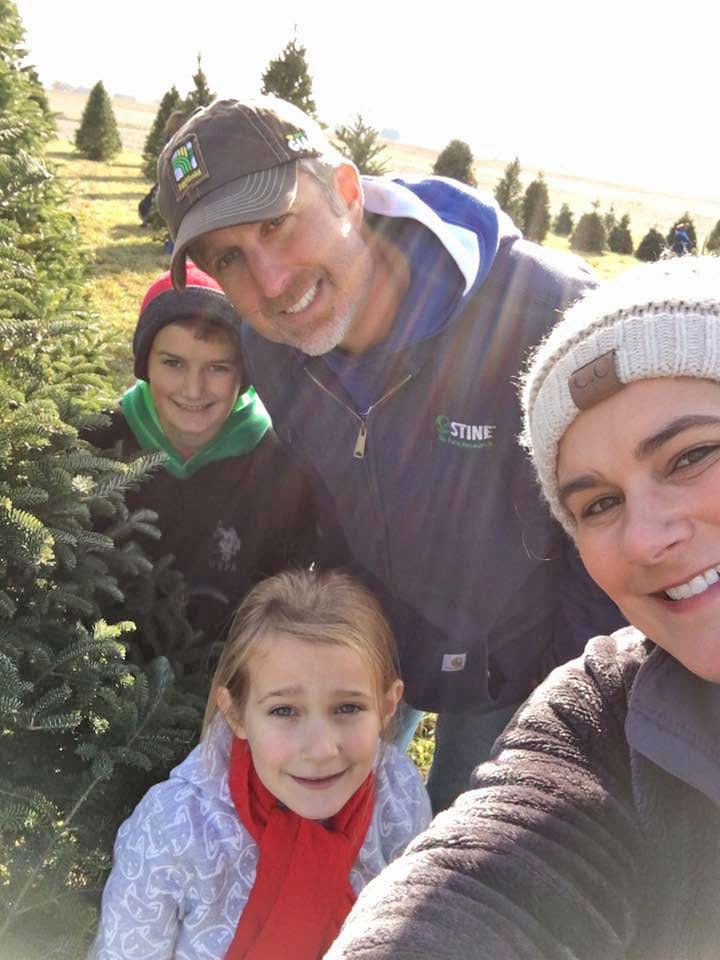 The family owes their success to their untiring effort and the knowledge Scott developed as a lifelong farmer. But this past July, three words stopped him in his boots: stage 3 cancer. It was a rare form; Scott would need to start an aggressive chemotherapy regimen almost immediately. The treatments would make him unable to work on the farm. As Scott told Tina, "They are going to try to kill me to keep me alive."
Scott got his diagnosis on a Friday. Cancer never comes at a convenient time, but the news that Scott would soon lose his strength was especially ill-timed: out in the fields, potatoes sat in six rows – each a football field long – that needed to be harvested by hand. Even knowing his own health was at risk, Scott couldn't help but think of the farm he and his family were devoting themselves to build.
Neither could Tina. Scott called her with the news while she was at a home-schooling group meeting, and in that life-changing moment, she shared not only the diagnosis but all the work still waiting at the farm. The next morning, nearly 30 people from the group showed up, untrained but eager to work. They spent the next two days under the sun in 95-degree heat on their knees among the weeds digging potatoes.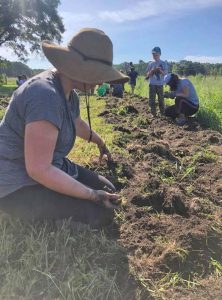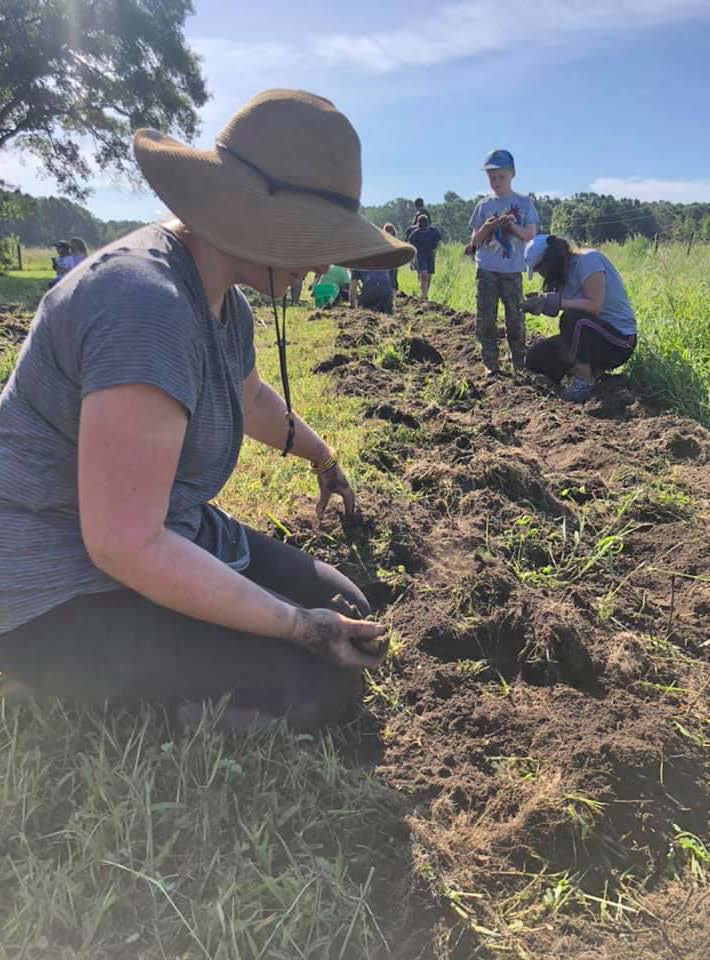 "We barely even knew some of these people," Scott recalled. "They were out working their butts off just out of the kindness of their hearts. Nothing short of amazing." With guidance from the Johnsons, the volunteers finished the entire potato harvest before Scott's first treatment.
That harvest sparked an outpouring of love and help across the region. After Tina posted the family's gratitude on the farm's Facebook page, more people started showing up on weekends to work, often bringing meals and snacks.
Church groups and customers have come all the way from Georgetown, Johns Island and nearly every locale in between. They pull weeds and plant seeds. They mow grass and mend fences. They bush-hog and feed hogs. The Citadel has made an ongoing service partnership with the farm, sending teams of cadets to lend muscle every other weekend.
The army of volunteers includes a men's group from McClellanville. In addition to working on the farm, they are raising money for the Johnsons. They have already bought the Johnsons a new mower to replace the one that broke just days after Scott's diagnosis.
The group plans to keep helping as long as the Johnsons need. Men's group member Drew Allison said the efforts come from the town's culture: "McClellanville just has that small-town culture of neighbors helping neighbors. Anything the Johnsons need, we do."
Of course, a farmer's work is never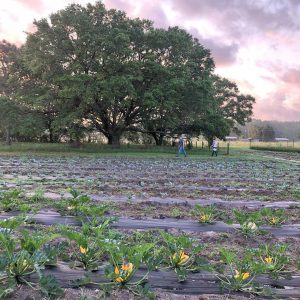 done, and so the family still has plenty to do. When Scott isn't in treatment, he's driving hogs to Kingstree and delivering meats. Lucy helps Tina with the store and the farmers markets, and Jackson has taken over many of his father's most demanding chores. But having the community so involved over the past few months has made all the difference to them. And Scott, always one to see the good in a situation, noted that getting the community more connected to its food has been his family's and the Land Trust's mission all along. "Food is an experience, and participating in making it is part of that experience."
Scott's treatments will continue for several months. He and the rest of the Johnson family will press on with the farm, working side-by-side with the volunteers who have surrounded them. "We're forever grateful for these people going out of their way, probably stepping out of their comfort zones, simply out of the kindness of their hearts."
By Andrew R. De Holl