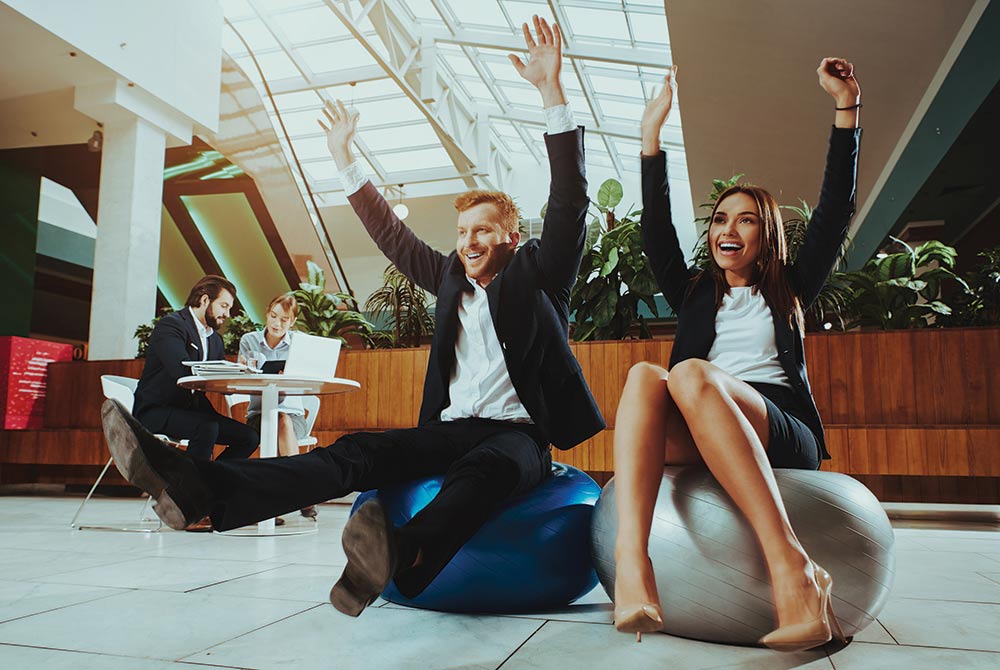 Shannon Depiesse, a triathlete enthusiast, floated the idea of a women's team to participate in the local She Tris sprint triathlons to the company she works for, Meadors, Inc. Four of her colleagues signed up and trained together while Meadors supported and encouraged them.
Meadors, located in Charleston, is in the business of high-end architecture, design, construction and preservation, but they understand that their biggest investment is in the folks who work there.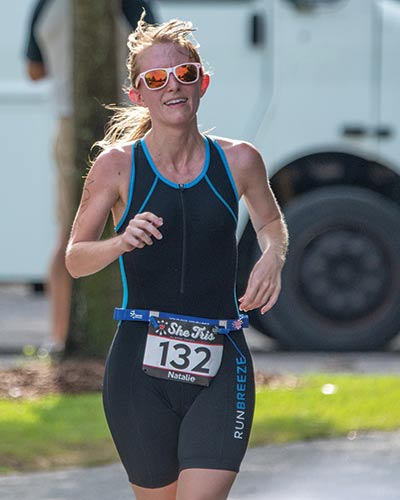 Rebecca Perdu, Meadors outreach coordinator, said, "It's a general philosophy that we strive to have a supportive environment. It's inherent that we show an interest in our employees and encourage them."
With its team of about 50 people, Meadors believes in the philosophy that a happy and healthy team will translate into their work and productivity.
Michael Nixon, who works in design services at Meadors, said, "It was fun for the rest of us to see our colleagues excel at their training for the triathlon. We were fortunate to be a part of it and follow the experience with them. We believe in an active lifestyle among our employees because we genuinely want them to lead happy and healthy lives."
Many people reading the words of Nixon may think it is too good to be true. But is it? People riddled with work-related stress, will, in turn, lead unhealthy lives. It's a domino effect, and, in the long run, not only will the individual suffer but the company will as well.
According to a 2012 Gallup State of the American Workplace study, employees with high overall "well-being" have 41% lower health-related costs compared with employees who are struggling. Another study by Willis, Towers, Perrin supports this finding that more employers enjoy major financial returns and competitive advantages through higher employee engagement, productivity and workplace morale.
On the flip side, the 2017 Workplace Wellness Trends report from the International Foundation of Employee Benefit Plans, notes that only 25% of employers say controlling or reducing health-related costs is their primary reason for offering wellness programs. The other three-quarters offer wellness programs with the goal of improving overall worker health and well-being, which represents the true value on investment, measuring not only cost savings but other elements that contribute to work satisfaction, employee well-being and business performance — such as improved productivity and higher employee retention.
Dr. Susan Johnson, the director of health promotion and an assistant professor of graduate studies in the College of Health Professions at the Medical University of South Carolina, said that "wellness programs" do not have to be formal — they can come in the form of an overall culture of support from the top down.
"It's that environment that nudges people in the right direction," she explained, "I think that the greatest impact on employee well-being comes from creating a culture of well-being at work, where the healthy choice is the easy choice. This is accomplished through support; maybe a designated wellness champion; policies, like breaks, paid time off, allowing employees to participate in wellness activities at work and a tobacco-free workplace. Other benefits like health and wellness benefits that promote preventative services at low or no cost are important, and so are changes to the environment, like active work stations, signs to take the stairs instead of the elevator, healthy vending and food service, fitness areas or walking trails, and an on-site garden."
Dr. Johnson also said that in this economy, companies are competing for talent and that those being recruited are looking for the best work environment, which includes wellness benefits.
"I do think that more and more companies are understanding how a healthy workforce can lead to a healthy company and how that can positively impact the bottom line."
Dr. Johnson is involved with the Charleston Healthy Business Challenge, which is designed to help businesses and organizations improve the overall health and well-being of their employees with the goal of reducing the growing cost of preventable illness and disease and to create a culture of wellness in the workplace.
The seminars are free, with the next one, entitled "From Surviving to Thriving," taking place at Alhambra Hall at noon on Sept. 18.
"It's a great place to gain the support needed to build that culture of well-being for your company," she said.
As for Depiesse and her four co-workers, who are now triathletes, it was the supportive environment at Meadors that played a huge role in their ability to achieve that goal.
"We all love working here and have a genuine interest in each other's lives," Depiesse said. "It is a great feeling to see the increased confidence in the office, and to have the support of our company to pursue athletic endeavors is a significant benefit."
By Theresa Stratford