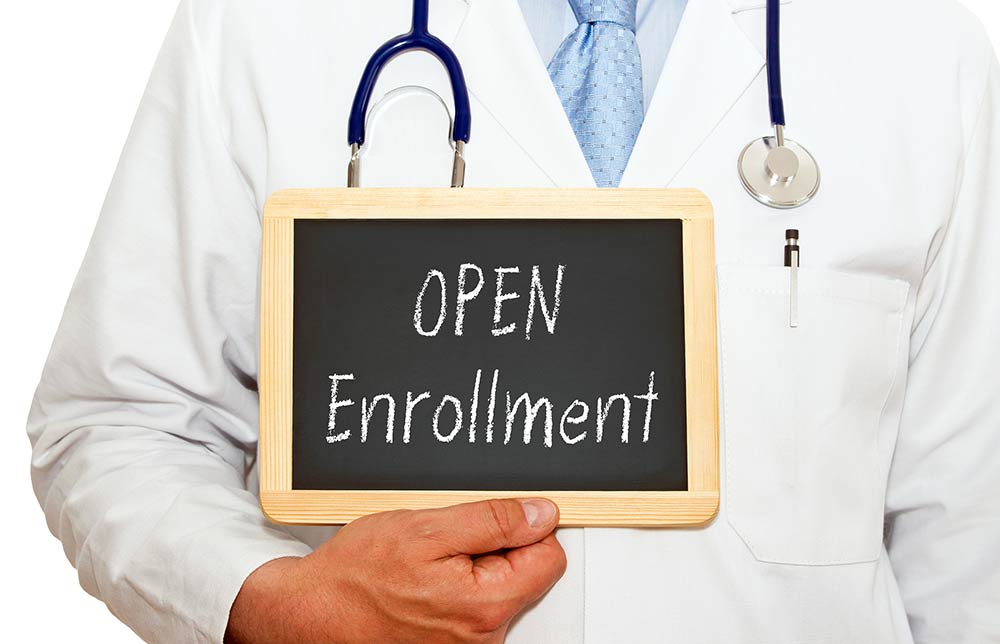 Consider it a birthday present. Once you turn 65 (actually up to three months before and after that milestone), you can enroll in Medicare, a federal government program that provides health care coverage for people 65 and over. For many who have lived either underinsured or uninsured, being eligible for Medicare is a welcome benefit to older age.
But there are many things seniors need to know about Medicare. Probably the most important is the window of opportunity to sign up, which takes place from Oct. 15 to Dec. 7. This open enrollment period extends to seniors who are enrolling for the first time and for seniors who need to make unrestricted changes to their coverage options. Getting Medicare late can mean lifetime premium penalties and delays of when coverage can begin.
It is important to note that people with certain disabilities under age 65 are also eligible for Medicare.
There are different aspects, or 'parts' as they are called, of Medicare. Each part, A through D, covers a different benefit. Some require a monthly premium and other overhead costs, while other parts are automatic. It is advised for seniors to learn about which parts are optional, mandatory and what they cover and cost.
But, rest assured, there is help!
Nicole Stewart, a licensed agent at HealthMarkets Insurance Agency, said, "The best thing to do is to find a broker in your local area to help break it all down for you. They can meet with you and find out what would be the best options for you. It is a free service to use a broker, so it is a win-win. Surround yourself with someone that will do all the legwork."
Stewart said that there are three types of Medicare: Medicare Advantage, Medicare Supplement and Original Medicare.
The Parts
First, let's break down the parts. The short answer to what each part covers is:
Part A provides inpatient/hospital coverage.
Part B provides outpatient/medical coverage.
Part C offers an alternate way to receive your Medicare benefits, for example, through private health plans, also known as Medicare Advantage.
Part D provides prescription coverage.
Original Medicare, Medicare Advantage or Medicare Supplement
Original Medicare includes Part A and Part B. With Original Medicare, you can use any doctor that accepts Medicare anywhere in the U.S. If you want drug coverage, you have to sign up for Part D separately. Original Medicare is what a person will automatically receive unless they specify otherwise.
Medicare Advantage (Part C) is an "all in one" option that includes Part A, Part B and Part D. Most of these plans offer extra benefits as well, like vision, hearing, dental and more. Many of these plans have zero-dollar premiums for 2020 and include many additional benefits. Only doctors who are in-network will be used under Medicare Advantage.
Medicare Supplement Insurance is a supplemental plan to help pay for out-of-pocket costs from Original Medicare. This policy would be in addition to your Original Medicare premium and you can buy from any insurance company that is licensed in the state to sell one.
Stewart explained that the average monthly premium for Medicare, without any bells and whistles, is $135.50 and will likely come out of an individual's social security check. She did note that supplemental insurance or Medicare Advantage (Part C) should be considered since in Original Medicare, it is a 20% co-insurance on cost of care.
"There is no cap on that 20%," she explained. "It could be 20% of a million dollars. For example, someone had back surgery that cost $60,000 and 20% of that was $12,000."
Her advice is to find someone that can look at all your options. "Medicare is not a one-size fits all. Review your benefits once a year during open enrollment and find a plan that matches your needs."
By Theresa Stratford