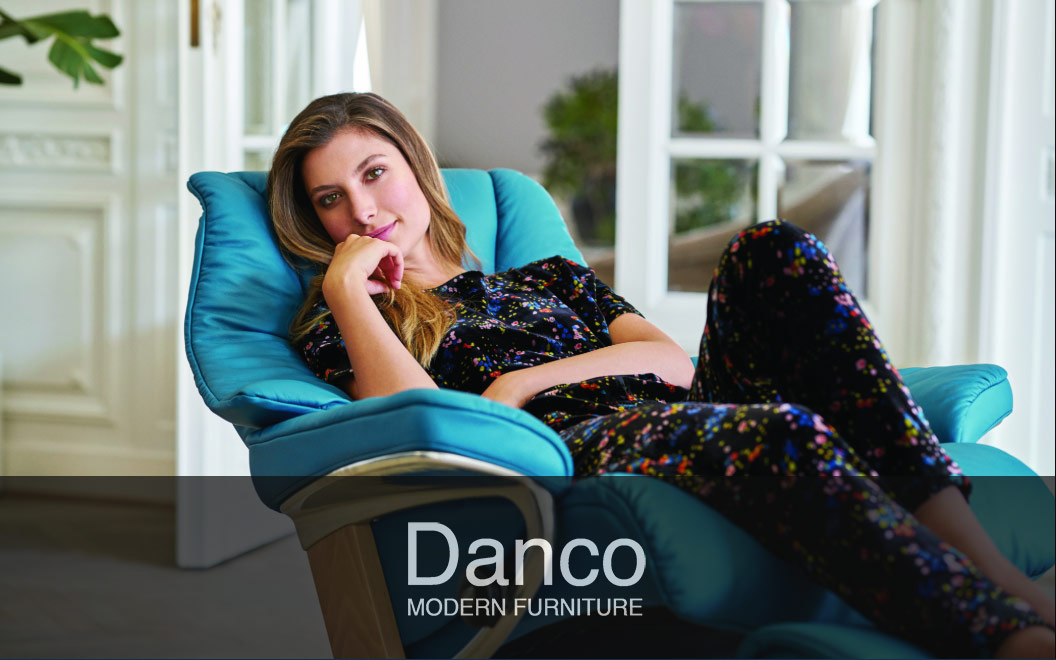 Since 1986, Danco Furniture has offered the hippest furniture to the Lowcountry. Locally owned and operated, the goal is to get customers inspired by Danco Furniture's incredible, carefully crafted collection of the world's best-designed and crafted modern and contemporary furniture.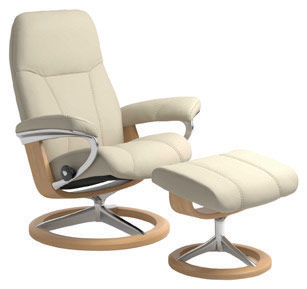 "Quality, design, comfort and service is what we offer each and every customer to Danco Furniture," said Paul Haugaard, partner. "We pride ourselves on staying ahead of the curve with design trends. It's our policy to consistently visit furniture shows. We are always on the lookout for new lines with function and comfort."
Twice a year, Haugaard visits some of the world's best furniture vendors at the High Point Furniture Market and cultivates important relationships. The vendors include Stressless® of Norway, American Leather, BDI, Skovby, Copeland, Mobican, Lazar, Calligaris, Fjords and Elite Modern.
One of the most popular pieces for nearly 35 years is their Stressless Collection of chairs, recliners and sofas made in Norway. The collection appeals with its ergonomic curves in leather, fabrics and lots of styles to choose from. The Stressless Recliner, originally designed in 1971, is endorsed by The American Chiropractic Association. "Many consider the Stressless Collection as being the gold standard and definitely in a class by itself for neck and back support. The comfort is foremost with style and quality. The Stressless Collection can last a lifetime," explained Haugaard.
Other sought-after choices include Italian dining room sets from Calligaris for their sleek appearance and clever extension designs; Copeland Furniture for its all solid woods sourced and made in Vermont, which includes dining and bedroom pieces; and BDI designs — the industry leader in innovative home entertainment, as well as workspace furniture.
Consistently voted "Best Buy" by Consumer Reports, American Leather offers the most comfortable sleeper sofa. With its patented technology, it has changed the landscape of sleeper sofas with no bars, no springs and no sagging.
"Your environment should reflect your individuality and provide comfort," said Haugaard. "Coming home should be the best part of your day. Danco Furniture can make that happen."
Select items of their most popular pieces can be found on the showroom floor at Danco Furniture at 1035 Johnnie Dodds Blvd., Mount Pleasant, or an even larger, customized selection can be purchased via special order. "It used to take a longer period of time to custom order, but, now, with most of our companies having warehouses in the United States, the orders can be filled a lot faster."
For more than three decades, Danco Furniture's secret to success is offering quality furniture in design, durability, price and service with old-fashioned hard work. They want you to come and see exactly what they have to offer.
"We back up what we sell, and that is why our customers keep coming back," finished Haugaard. "We have become well-known as South Carolina's authority on unique contemporary and Scandinavian furniture. Our consultations are complimentary and thorough."
To shop Danco Furniture's modern and contemporary furniture collection, see available promotions or to email Paul Haugaard personally, visit DancoHome.com or call 843-884-2256.
By Stacy Domingo