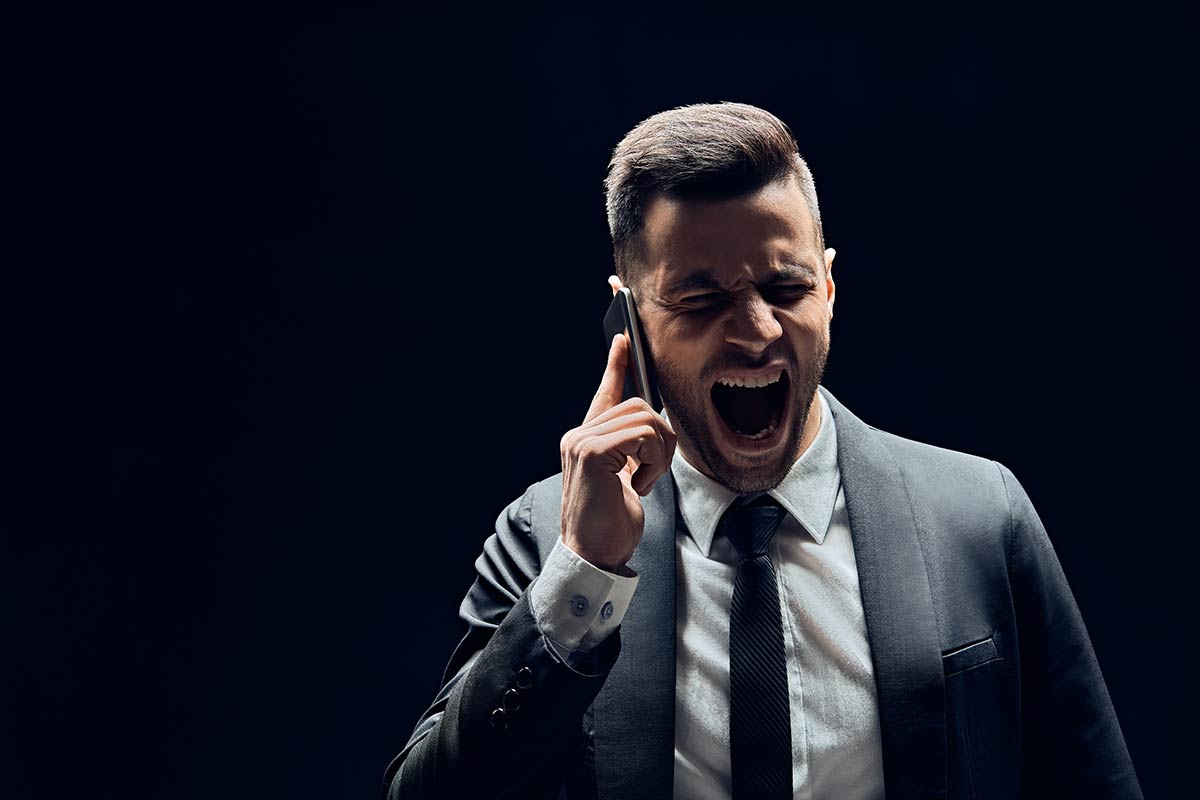 It's happened roughly ten times today already: My phone rings, and I innately know not to pick up. If I don't know the number or am not expecting the call, I let it go to voicemail.
Well, I have 77 unchecked voicemails taunting me, all from telemarketers. There are missed calls from Zapata, Texas, Chicago, Illinois, Columbus, Mississippi, Los Angeles, California, cities all over the state of Georgia, and numerous "unknowns."
I have visual voicemails offering me free trials, immediate paydays, cheaper health insurance, credit cards, and, most recently, in a twist of events, according to the robot leaving messages on my phone — whatever company "he" was affiliated with was reporting me to the police if I didn't call back.
Where does this madness end? I know I'm not alone in my distress.
I've gotten to the point now where I just hit decline every time. I was once ambitious enough to block these numbers. But these invaders always returned despite my efforts.
A May 2019 Consumer Reports article titled "Mad About Robocalls" truly encapsulated the frustration and invasion of basic privacy and decency most everyone with a cellphone and landline faces. These spam calls are even coming through disguised as the cellphone owner's personal number.
"By every measure the number of unwanted robocalls to our (cellphones) and landlines has reached an epidemic level, and if you think the crisis has grown exponentially worse in just the past year, that's because it has," the article relayed.
The stats prove it: In 2018, YouMail — a company that blocks and tracks robocalls — reported 48 billion robocalls to U.S. phones. That's 1,500 calls per second. And a 56.8 percent increase since 2017.
Why is this happening?
Simple: It's easier than ever. According to YouMail's CEO Alex Quilici, "It's become very easy and cheap to make an enormous number of calls, to the point where you don't even need technical expertise. If I wanted to pick a borough in New York City and hit every person with a voicemail telling them to go visit some website, I can do it for a couple thousand bucks."
Also, many fraudulent robocallers pay no heed to the Do Not Call Registry — a list intent to keep legal telemarketers from calling parties who have signed up to not be called.
These companies have no intention of playing by the rules and their whole basis is corrupt, as they wish to obtain identity or financial information.
Diligently, the Federal Trade Commission (FTC) does publish a daily list of blacklisted numbers.
"These are numbers that have received a significant number of consumer complaints that apps may use to help update their list of numbers to block," Consumer Report's article explained. "Many of these illegal robocalls originate from overseas criminal rings, according to the FTC, and they tend to target the elderly and recent immigrants because both are deemed more receptive to come-ons."
At present, there is no cure to the problem of illegal robocallers, but there is a solution on the horizon. Just as technology is the problem, technology may be the solution. According to Consumer Reports, Federal Communications Commission's Chief Technology Officer Eric Burger, "Consumers can expect major phone carriers to begin to roll out a game-changing new system called STIR/SHAKEN this year."
What's legal?
Callers whose message is purely informational are allowed.
Your pharmacy/doctor's office leaving an automated message.
Prerecorded messages from charities, political parties and candidates to your home landline.
Your child's school relaying information.
Given that an actual person is calling you, autodialed telemarketing calls from a legitimate outfit to your home landline are also allowed. Prerecorded messages require written consent.
These calls are only allowed between 8 a.m. and 9 p.m.
Finally, reminders to pay your bills are not prohibited. These calls require no prior consent and are not covered by the Do Not Call Registry.
What's illegal?
Almost all autodialed or prerecorded calls made to your cellphone are not allowed, per the Telephone Consumer Protection Act (TPCA) — unless you have given your express permission beforehand to be contacted this way.
These calls include charities, political parties, etc.
Be extra diligent when you sign up for things and entering your phone number online. That may very well be the only "consent" these companies need to call you.
If the intent is to commit fraud, spoofed calls are illegal.
But there is a caveat: As stated in the Consumer Reports article, "Certain spoofed calls are permitted. A women's shelter is allowed to spoof a number to prevent an abuser from knowing a woman's location. Police departments will also disguise their numbers when conducting investigations."
In the meantime, what steps can we take to keep our sanity?
I find it helpful to turn on my "do not disturb" setting while at work or at night for calls. This is a customizable option in that you can allow calls from selected people while this function is on.
Keep on blocking. It won't solve the problem, but, like fleas, "killing" any in the immediate area is a good thing to prevent further irritation.
Find out what your cellular provider offers. Many have services that alert if an incoming call may be from a telemarketer and even detect and block calls from probable scammers. Visit your carrier's website to see which services are free and the price of the more advanced options.
Try downloading/testing a call-blocking app. Some common ones include Nomorobo ($2/month), Hiya, YouMail, Mr. Number, Robokiller and Truecaller.
By Helen Harris