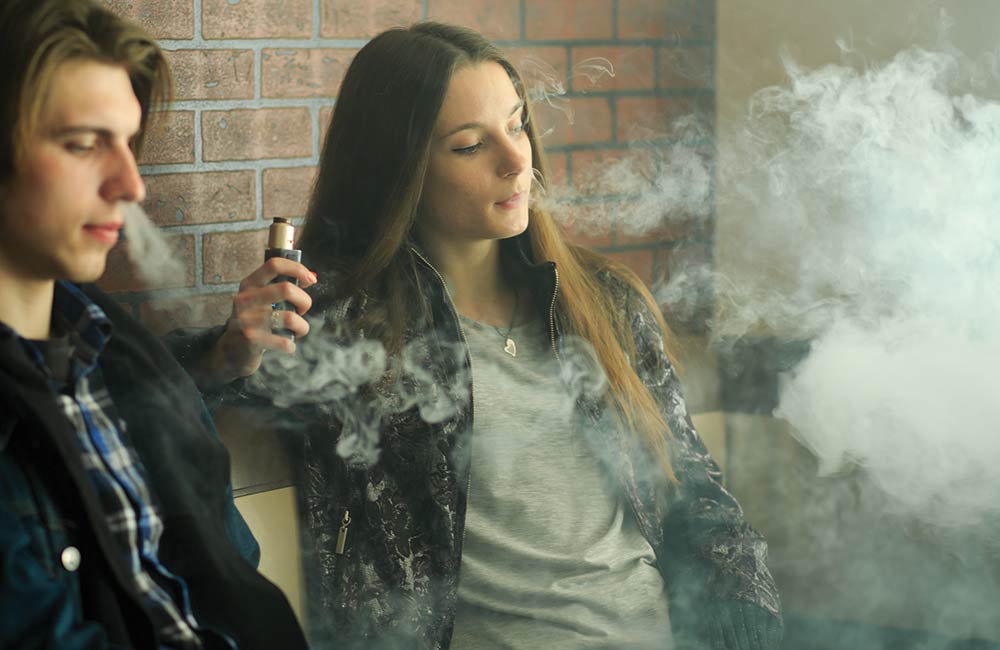 "Everyone vapes in school." If your teenager has ever said this to you, it's not an exaggeration. Vaping is a serious problem among our youth. According to the Office of the U.S. General Surgeon, e-cigarette use is higher among high school students than adults. The solution: education and parental involvement.
"Students and adults see the colorful packages and candy-like flavors and think, 'This isn't nearly as bad as smoking!' which is a total myth." Vaping poses serious "brain risks…"
"Don't ever assume that your child is the one who won't vape." If only one statement resonates with you from this article, let it be those words from Dr. Colleen Boylston at Sweetgrass Pediatrics. As a mother of a teenager, she acknowledges how hard it is to parent children of this age, but turning a blind eye is not the solution.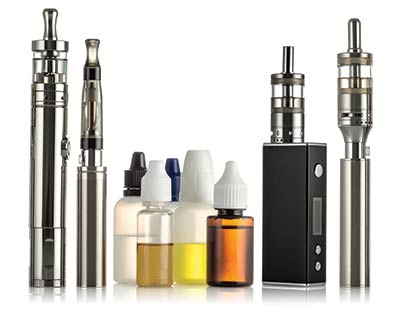 "We have seen a notable increase in teen use of all types of e-cigarette devices," she said. "With that comes a whole spectrum of problems from parents finding the device and not knowing what they are seeing to addiction, even school expulsions."
Dr. Lauren Lucas at Coastal Pediatrics concurred, "One 2018 national study indicated that over one-third of high school teenagers had vaped in the past 12 months. However, I recently asked one of my Mount Pleasant patients what the prevalence was among his peers, and he estimated eight out of 10 boys in high school vape."
As a member of the District 2 Constituent School Board, I can also testify to the astounding number of vaping offenses by Mount Pleasant students. What might be more shocking, though, is the age of some of these offenders.
"We have seen students as young as 12 and 13 who admit to using e-cigarettes," said Linda S. Allen, M.A., prevention and intervention coordinator, and ADAPT coordinator for the Department of Alternative Programs and Services (DAP) for the Charleston County School District (CCSD). DAP works with CCSD schools, faculty and parents to provide the best educational environment for students, including drug and alcohol prevention and intervention.
While Allen explained that her department collaborates with agencies such as the Charleston Center and MUSC and offers educational presentations and workshops for faculty, students and parents, she stressed the importance of initiating the conversation at home as soon as possible. "With students admitting use in middle school, parents need to be proactive and start discussing substance use with their children in elementary school. We recommend talking to your children as soon as you feel they would understand the dangers associated with vaping."
What Is Vaping, and Why Is It Bad For You?
In a nutshell, an e-cigarette (or vaping device) heats liquids into an aerosol that is then inhaled. The liquid usually contains nicotine, flavorings that can contain harmful chemicals and sometimes other drugs like marijuana.
This is not a case of inhaling flavored water vapor. As Allen stated, "Students and adults see the colorful packages and candy-like flavors and think, 'This isn't nearly as bad as smoking!' which is a total myth." Vaping poses serious "brain risks," especially to a child's brain that is not fully developed, in the form of addiction, mood disorders and lowering of impulse control, according to the U.S. General Surgeon's report.
As an aerosol, vapes contain unidentified particles like heavy metals and volatile organic compounds. "Many users have the false preconceived notion that the vaping solution is more 'pure,' when actually the solution contains carcinogens and other chemicals like antifreeze," explained Dr. Lucas. "We do not yet know the long-term effects on the pulmonary system, but there are scary case reports about teens hospitalized with acute lung disease, like ARDS and asthma-like respiratory distress, as well as teens with chronic lung disease following even relatively short-term use."
One Vape Pod Contains The Same Amount Of Nicotine As 20 Cigarettes
E-cigarettes come in all shapes and sizes and go by different names such as vape pens and mods, as well as by their brand name handles like Juul and Boulder. "As a parent, familiarize yourself with what these devices look like," said Dr. Boylston, "because it's easy to mistake the heating cartridge, for example, for a USB charger."
Dr. Boylston recognizes that generally school-age kids and teenagers do not worry about the long-term effects of anything they do. "They do it because it's cool. The fact they can get a quick and easy buzz at any time during the day — before school, during school — only perpetuates the nicotine addiction. And since we still consider nicotine use the gateway to other illegal recreational drugs, parents need to stay involved."
Dr. Lucas added that what scares her and other physicians the most is not only the severity of the addiction but how tough withdrawal is. "Because of the high levels in them, users consume nicotine at quicker rates when using these cartridges than with other tobacco products. Use and withdrawal can negatively affect mental health in ways like mood swings, anxiety and agitation."
Besides the health dangers, possession or use of e-cigarettes on campus is a CCSD Level 2 offense, and selling, dispensing or distributing is a CCSD Level 3 offense that is also considered criminal activity.
"I would strongly advise anyone who vapes to quit now and seek help from supportive family and friends," said Dr. Lucas. "Distributing is illegal, places your future in jeopardy and also impacts the health of other children."
For more information on vaping, go to e-cigarettes.surgeongeneral.gov.
By Pamela Jouan