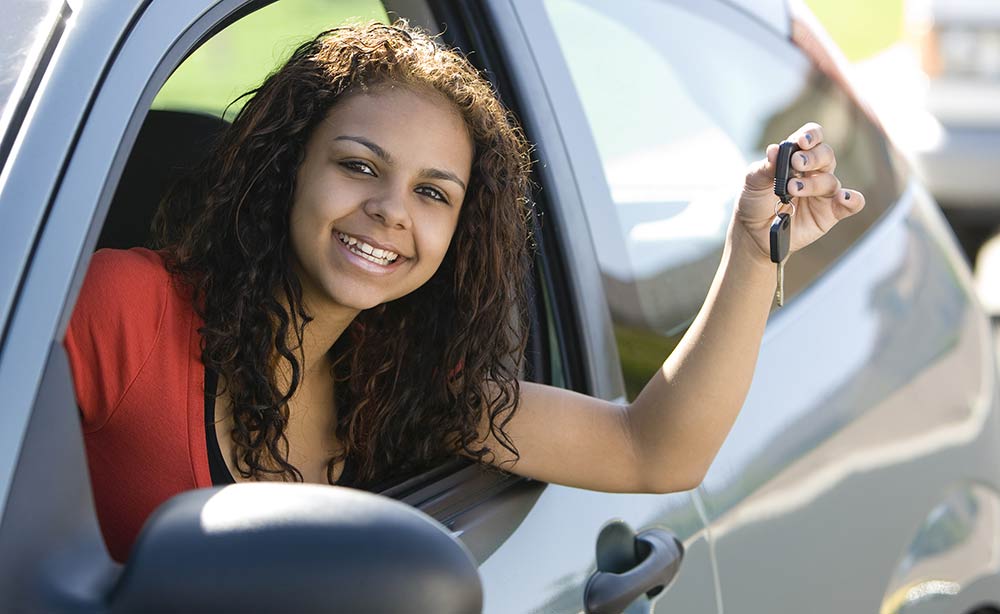 I have fond and scary memories of taking driver's education at my high school many years ago. My training car had three student drivers. One afternoon, my friend Krista pulled out from a side street in front of a speeding semitruck. While Mr. Frye, our instructor, screamed, "GOOOO," I stared out the window as the Mack Truck closed in on me in the back seat. Somehow it missed us, but I'll never forget how my heart raced and that the angry driver blared his horn and rode on our bumper for several minutes. The incident made me a more aware and better driver. In over 40 years of driving, I've never had an accident, and neither has Krista.
A lot of things have changed since I took that driver's education course. High schools don't offer the class anymore. Students learn the rules of the road from private companies. And, only one student can be in the car at a time.
On the other hand, several things have remained the same. Being able to drive is still a rite of passage. It's freedom. Prestige. Coolness. And, driver's education is still one of the most memorable and important classes a person will ever take. The course provides the necessary tools to boost confidence, relieve anxiety behind the wheel, develop pertinent defensive-driving skills and pass the DMV written and driving tests.
In South Carolina, driver's education is required for all would-be drivers under the age of 17.
Mount Pleasant has at least four driving schools. They are regulated by the South Carolina Department of Motor Vehicles. All schools teach an eight-hour class that reviews the rules of the road, vehicle safety and everything students need to know before they get behind the wheel for the first time. The schools also provide six hours of driving practice with a licensed driving instructor. All instructors must have a clean criminal background check. Driving schools use cars that are equipped with dual controls, and they must carry additional insurance. Some of the companies have been approved to administer the SCDMV road skills test, eliminating the need to take the test at the DMV.
To get a driver's license in South Carolina, teens move through stages. First, when they turn 15, they obtain a beginner's permit. To obtain a beginner's permit, they need to pass the DMV's vision and knowledge test and bring four identification documents. The teen can then drive from 6 a.m. to midnight with a licensed driver who is at least 21 years or older, has one year of driving experience and rides in the front seat. A permit is not required to take driver's education.
The next step is to get a conditional driver's license. To obtain a conditional license, the driver must be at least 15, have passed the driver's education course, completed 40 hours of driving practice with at least 10 hours during darkness, passed the training school's or DMV's road skills test and had a beginner's permit for 180 days. Conditional license holders may drive alone during daylight hours, with licensed adults who are at least 21 during evening hours and with a parent or guardian after midnight.
When a driver turns 16 and has had a beginner's permit for at least 180 days, they are eligible for a special restricted driver's license. This type of license is the same as the conditional — except drivers can get a waiver from the night limits to allow travel between home, school or employment opportunities.
To get a full license, a driver must be at least 17 and have had a beginner's permit for at least 180 days.
Receiving that important piece of plastic signifies a time of more independence and an approach into adulthood. Preparing your teen to share the road should be exciting and rewarding.
For more information, visit scdmvonline.com/driver-services/drivers-license/beginner-permits.
By Tonya McGue