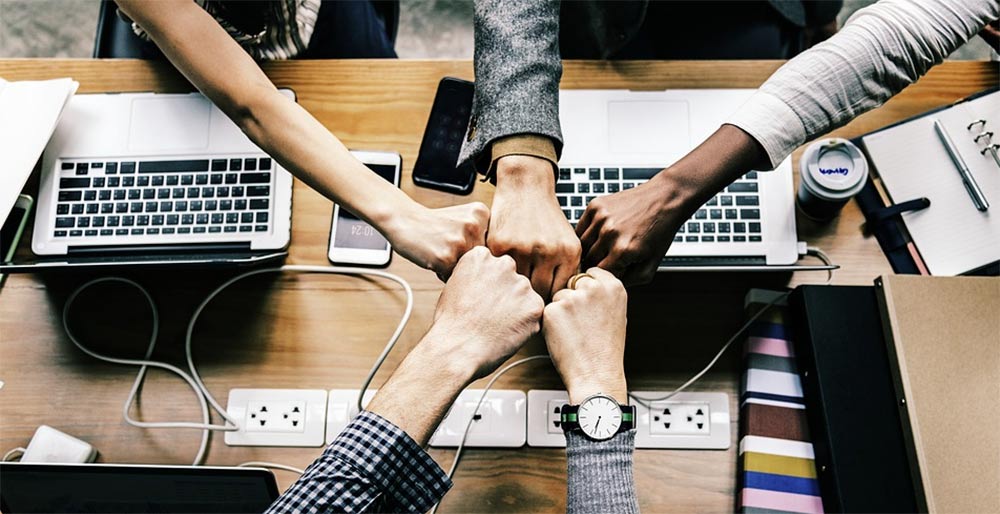 Approximately 49,000 employees work in more than 4,000 businesses east of the Cooper River, according to ZIP Business Patterns (U.S. Census Bureau). Based on data provided by the Charleston Metro Chamber of Commerce, 97% of these companies employ less than 50 employees, and 89% have less than 20 employees. The majority of them are local market-driven businesses like stores, restaurants, banks, medical offices and pharmacies.
Of the 3% with over 50 employees, only 11 companies list more than 300 employees in East Cooper. The major employers are listed below.
1) BLACKBAUD
• Has 1,400 employees.
• Headquartered on Daniel Island.
• Opened in 1981.
Blackbaud is a cloud software company with over 3,400 global employees serving over 40,000 nonprofit organizations in 100 countries, including healthcare institutions, schools, foundations and arts and cultural organizations. Blackbaud's products focus on fundraising, website management, analytics, financial management, ticketing and education administration.
2) BENEFITFOCUS
• Has 1,000 employees.
• Headquartered on Daniel Island.
• Opened in 2000.
BenefitFocus is a cloud-based management software and support company that provides a single platform for organizations and individuals to shop for, enroll in, manage and exchange benefits like insurance and health savings accounts. The company helps over 150,000 employers, insurance brokers and carriers simplify benefits administration.
3) NUCOR STEEL
• Has 1,000 employees.
• Has a plant based in Huger.
• Opened in 1905.
Nucor, headquartered in Charlotte, started as a single joist manufacturer and is now North America's largest recycler and the world's must sustainable steelmaker, with over 26,000 total employees. Products now include cold finish, highway and agriculture, metal-building systems, rebar fabrication, joists, decking, fasteners, grating, piling and more. The Huger plant manufactures a variety of carbon steel products.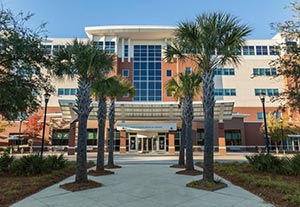 4) EAST COOPER MEDICAL CENTER
• Has 800 associates and 450 affiliated physicians.
• Located in Mount Pleasant.
• Opened in 1986.
When the doors of East Cooper Community Hospital first opened in 1986, Mount Pleasant was a small community of 15,000. The medical center has grown with the town and now provides many services including 24-hour emergency care, women's services, orthopedics, sports medicine, surgical care, rehabilitation services and much more.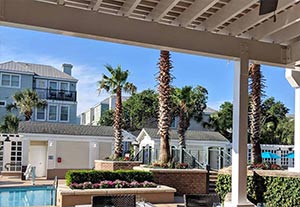 5) WILD DUNES RESORT
• Has 625 employees.
• Located on Isle of Palms.
• Opened in 1975.
Wild Dunes is a 1,600-acre resort with year-round residences, hundreds of vacation rental homes and condos, 17 swimming pools, an award-winning tennis facility, two golf courses, seven restaurants, two fitness centers, bike and beach rentals, organized eco and adventure tours, retails shops, multiple wedding and corporate meeting venues, and a health and wellness spa. A new 153-room hotel is opening in 2021.
MORE EAST COOPER BUSINESSES WITH 300+ EMPLOYEES
6) Town of Mount Pleasant: 600 employees.
7) Gildan Activewear, Clements Ferry: 550 employees.
8) Booz Allen Hamilton Charleston Digital Hub, Clements Ferry: 550 employees.
9) Mediterranean Shipping Company, Mount Pleasant: 350 employees.
10) Vibra Healthcare, Mount Pleasant: 300 employees.
11) Sandpiper Village, Mount Pleasant: 300 employees.
Source: Center for Business Research Charleston, Metro Chamber of Commerce. Additional businesses that may have over 300 employees in East Cooper include Publix, Harris Teeter, Walmart, Lowes and similar retailers. The database only shows a metro area-wide employment figure for these retailers.
By Tonya McGue