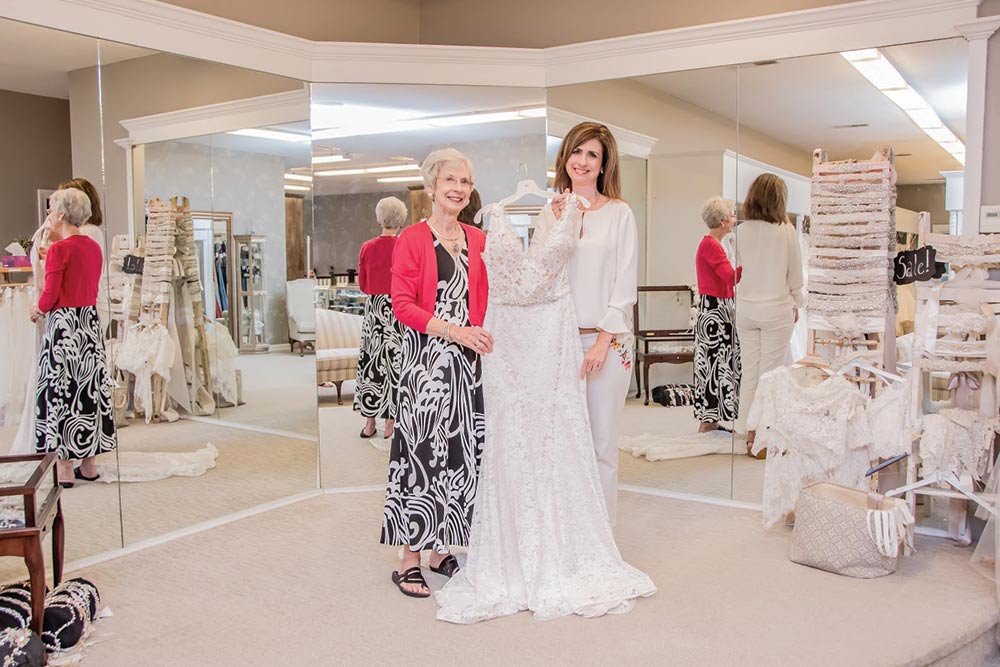 There are many momentous and special occasions that occur in one's life, and one of those events is getting married. Choosing the perfect dress or gown can only enhance the joy and excitement of planning your big day.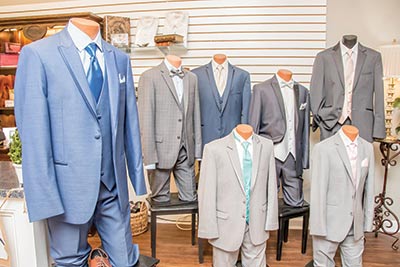 When searching for that dress that represents you, it can be both a successful and calming experience to enlist the help of the professional and personal services offered by both Jean Wellmon and her daughter, Michelle Wellmon Waterbury, at Jean's Bridal, located in Lafayette Village on Johnnie Dodds Boulevard in Mount Pleasant.
Wellmon explained her mission: "We are here to help people find their perfect dress, and we make sure every customer is treated the same." Wellmon has been in the bridal business since 1974, and has met the wants, desires and dreams of countless brides by making sure they choose the perfect gown.
Meeting requirements — from exact details to alterations — is just part of the service Jean's Bridal offers to make your big day even more remarkable. Bridesmaids and mothers of the bride and/or groom can also join the fun by choosing their perfect dress at Jean's Bridal. And for the grooms, they haven't been forgotten, as the two-story shop layout provides tuxedoes on the first floor, with bridal gowns and formal wear occupying the second floor.
Wellmon attributed the long-standing success of Jean's Bridal to "a lot of hard work with one of us being in the store every day making sure every customer is provided with great customer service and personal attention."
Jean's Bridal also offers shoes, jewelry, purses and hair accessories — even handkerchiefs and garters — along with table settings and decorations.
Enjoying many years in business, Jean's Bridal also provides a helpful list of vendors on their comprehensive website including event planners, catering, rentals, music, photographers and florists — everything one might need to plan the perfect day while looking fabulous.
This is a smooth-running family business, and, working with her daughter for a number of years, Wellmon relayed, "I wouldn't change a thing. Most people can't imagine working with their daughter every day, and I can't imagine not working with her every day."
Acknowledging the complications that can arise in such a competitive market, Wellmon explained, "More people are using online shopping to look for dresses or to get ideas about what styles they may like and bring those ideas with them into the shop, and then we help them attain not only the perfect dress but whatever else they may need. In this business, our customers very often remark that they wished they had started here first by telling us how much time they could have saved."
Wellmon concluded, "Jean's Bridal is truly one-stop shopping, and we love knowing that we have helped our customers and made the experience both easy and enjoyable for them."
Jean's Bridal is located at 798 Johnnie Dodds Blvd. in Mount Pleasant. For more information, call 843-881- 2056 or go to jeansbridalcharleston.com.
By Eileen Casey