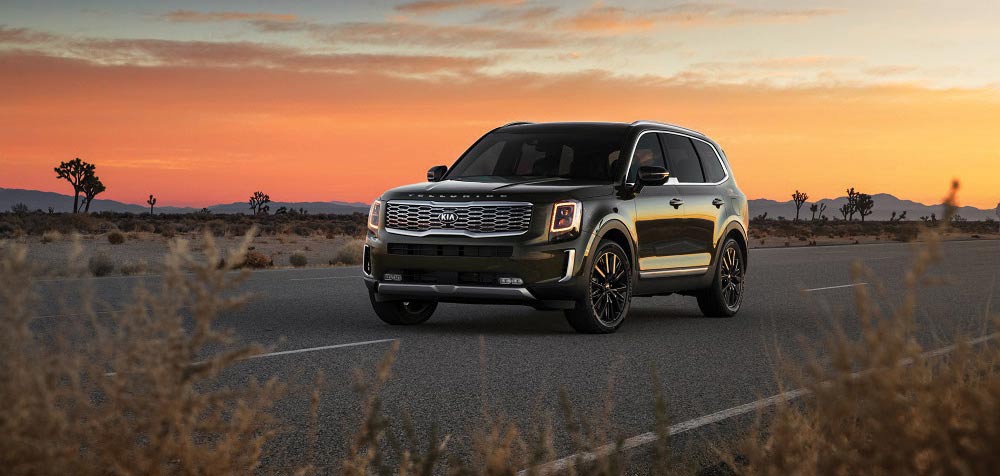 Since 2003, Kia Country of Charleston has established a name for itself as one of the top dealerships in the Carolinas. A part of the Lee Motor Group, Kia Country of Charleston is the 2019 DealerRater.com Dealer of the Year and a recipient of its 2019 Consumer Satisfaction Award.
"We are certainly not the biggest dealership and not the smallest dealership in the Carolinas, but we offer great value, as well as knowledgeable and friendly sales consultants, which drives our sales volume," said Steve Appelbaum, general manager of Kia Country of Charleston.
Kia Motors has recently introduced two models that have changed brand perceptions, the 2019 Kia Stinger and the 2020 Kia Telluride. The 2019 Kia Stinger is a sports sedan that was bred on the track and considered by many as the new paradigm of a Gran Turismo. It delivers high performance and superior comfort. The Stinger, with its 365-horsepower, is not for the faint-hearted.
This year's must-have new vehicle is the 2020 Kia Telluride, named Best in Show by Cars.com at the Detroit Auto Show. "Demand for the Kia Telluride has outstripped Kia's production and delivery schedule, causing an understandable frenzy. The 2020 Kia Telluride is by all accounts a fantastic vehicle with its styling, ride and features," shared Appelbaum. "As a dealer, we have even, at times, felt the effect of this intense demand by the limited number of units that customers are able to actually touch and drive."
Kia Country of Charleston made a commitment to always have at least one Telluride available for customers to see and drive, even at the risk of losing a sale. "While a picture may be worth a thousand words, you can't drive a picture, and we think it is important to have a vehicle available for us to demonstrate the features and for customers to test drive," explained Appelbaum. "Tellurides are literally being sold off the carrier truck. Customers must order and practice patience or get lucky and time a dealership visit with a shipment delivery.
In addition, every new car purchase at Kia Country comes with its exclusive Owner's Edge, an advantage valued at $3,000, reducing the cost of car ownership. Combined with Kia's industry-leading 10-year/100,000-mile warranty, award-winning cars, competitive prices and 5-star customer-service ratings, it's also Charleston's dealership of choice for many.
After your car purchase, Kia Country's award-winning service and parts department offers 5-star customer service, events, educational videos and blogs. "Our service department is in the top 10% of Kia Dealers, and we have two Kia Trained & Certified Master technicians," said Appelbaum.
Visit CharlestonKia.com to learn more about its award-winning lineup of vehicles, view inventory, special sales offers, get a trade-in value for your car, get pre-approval for a loan and use Online Shopper to estimate payments and terms.
Visit Kia Country of Charleston at 2361 Savannah Highway, or feel free to call them directly at 843-573-2300.
By Stacy E. Domingo