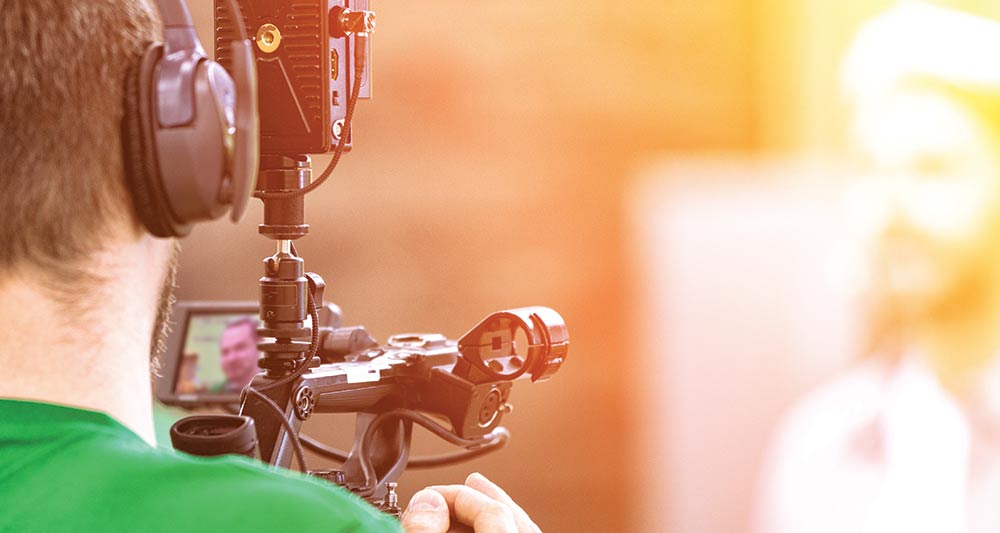 In the mid-90s, South Carolina was one of the most sought-after states to film in for its dependable, local crew and variety of beautiful locations. With the rise of incentives beginning in 2002, however, the state soon lost out to competition around the country — but we are slowly building our way back up. To get there, we need more funding to offer production companies, as more funding means steadier jobs and exponentially more money put back into the economy. And 2020 could be our year thanks to the dedicated members of The Carolina Film Alliance (CFA) and South Carolina Film Commission.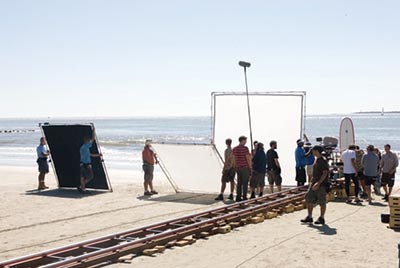 Tommy Melton, publisher of The Southeast Film Guide and board member of the CFA, a nonprofit membership organization aimed at advocating for the state's TV and film business, said, "I've been in the industry for almost 20 years and it has radically changed, mainly because of rebates, which are now essentially required by any state hoping to get film projects to shoot in their area."
In the mid to late '90s, Canada a way to entice filmmakers to do business in the great white north through the favorable exchange rate. The implementation became so wildly successful that within a decade, the country had built their own industry. Several states soon followed suit with their own rebate system, and the term "runaway productions" was coined to describe films and television productions that were filmed outside of Hollywood, California — or even other countries — intended for initial release in the U.S.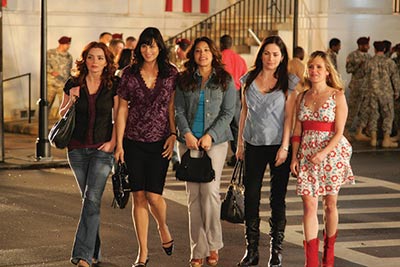 Surpassing even California's $330 million in transferable tax credits per year, in 2018, Georgia took top honors as the state to film in with the most incentive funding, not to mention more than 50 filming facilities, including nearly 40 sound stages.
So how much would such boycotts impact the state? Immensely. "Y'allywood" offers upward of $800 million dollars in trasferrable tax credits a year, and its recordbreaking 455 productions equates to billions — the state has claimed a $9.5 billion economic impact in fiscal 2017, with a direct spend of $2.7 billion — poured back into the economy from 320 film and television productions.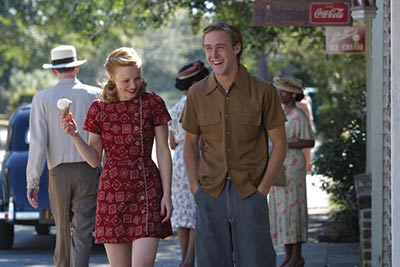 New York trails with nearly $400 million in refundable tax credits, and, in comparison, South Carolina offers $15.5 million. It wasn't until 2013 that South Carolina started a competitive wage rebate with 25% cash return on residential workers' wages, 20% on out-of-state, 30% on local supplies with 25% on out-of-state supplies. There have been a number of provisos on how the money was allocated to bring the state to our 2019 funding total that solely goes to the film rebates. The CFA has high hopes for funding to increase, or at least double, to $30 million for 2020, which would put South Carolina more in line with North Carolina, which currently has $31 million to offer.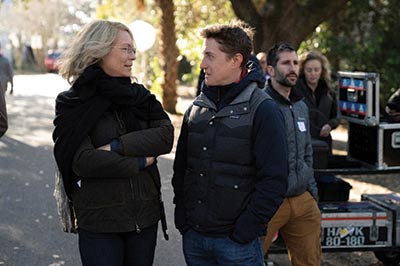 While South Carolina may not offer nearly as much as Georgia or New York, the draw of South Carolina's incentives is that it offers a cash rebate that is returned within 45 days after auditing by the South Carolina Film Commission.
Linda Lee, location scout and president of the CFA, is leading the way advocating for more funding. "We have a great government affairs team who have been able to educate the legislature as to what the film industry needs and what the film industry can do for the state," she said. "We invite any legislative delegation to the set so they can see how the money is spent. More and more they're coming to see what it's all about and they realize we either have to get in the business properly and jump in with both feet — or get out."
While the state was on top for filming locations and crew prior to rebates, when the incentives happened, South Carolina just wasn't quick enough to get on board. "We were losing our crew and all of a sudden everyone was moving to Wilmington and Georgia," Lee says. Luckily "Army Wives" was grandfathered in to stick around, but if you weren't working on the show, you were inherently unemployed.
So far in 2019, two series have wrapped, and another will wrap in early September. Series are good for the state because they spend more money — and also promise a multiyear return. But this also means a commitment from the state that enough money be available for these series to return and recruit additional productions as well. When the funding becomes committed to subsequent series work, as it did this summer with the end of Danny McBride's newest HBO show, "The Righteous Gemstones," the local crew is left with no opportunity for employment the rest of the year. As a result, many leave the state and take their families and spending with them.
One idea to produce year-round work here is to build a green-screen sound stage and bring the post-production work to South Carolina—in particular Mount Pleasant, says Kathy Landing, Mount Pleasant Town Council member and Economic Development chair, as well as candidate for the First District of South Carolina for U.S. Congress.
"The reality for shows, such as 'Outer Banks,' is that they film here, but, when they go to produce in terms of editing and sound effects, they are taking all that work back to where post-production is," typically in Georgia or California, she says. This is especially true for McBride's Rough House Pictures, which is headquartered on Anna Knapp Boulevard in Mount Pleasant — but sends all post-production work out-of-state.
Landing's main focus is to bring more jobs to Mount Pleasant, and not just as extras on a set or temporary crew — but permanent positions, high-paying roles in tech and production that people could get excited about. It helps that schools like Wando High School and Trident Technical College have programs that could already set students up to funnel into such roles.
"If you have a sound stage, everything follows," says Landing, who suggests the space needed would only require a 50,000-square-foot office and could beautifully fit in Mount Pleasant, potentially on Long Point Road or in Carolina Park. "If we could bring permanent jobs to Mount Pleasant, and the ability to bring something that is going to produce property taxes, business licenses, jobs that allow people to live here more easily, and stay on this side of the bridge, it solves a ton of problems."
Melton agrees wholeheartedly on the needed improvement for regular, sustainable employment. "What we want is a full years' worth of production so that we can have people working year-round, and spread all over the state," he said. Compared with other states, South Carolina is on a level playing field for diversity of locations.
One can wonder or question how the state can make money with rebating nearly $15 million a year, but, even with rebates, television and movie productions have huge impacts on the economy — for the better.
"It's a big job creator," said Melton. "You're obviously hiring a lot of local people to work on these movies, and, in the end, it helps the state build its own film industry."
Ongoing work means a need to build infrastructure, sound stages and more, which leads to jobs for local developers and engineers, police and fire, as well as sound stages that can be rented out. "It's a long-term commitment, but it pays off and has certainly been working for Georgia," Melton noted.
Economic gains aren't simply limited to paying on-set crew members either — though in almost 15 years the industry has provided hires for nearly 36,000 residents. Since 2005, Lee shares, the film industry has brought in more than $338 million in-state spending, as well as more than $1.7 billion in travel spending. People flock to the Palmetto State both by seeing the beauty of places like Boone Hall in "The Notebook" or hearing Danny McBride tell Jimmy Kimmel in front of millions of viewers why he moved his family here.
"Companies are spending millions of dollars, and it's directly benefiting the state's merchants," said Tom Clark, South Carolina Film Commission project manager, who compares the industry to a cargo plane dropping heaps of cash throughout the state. Yes, some runs off with the rebates, but so much more soaks into the economy. "There are the hotels and the suppliers of port-o-johns, dog walkers, cleaning services, food and restaurants, anything a person who lives here or visits as a tourist would need," said Clark, adding, "There was a lumber company that would have had to lay people off, but one of the production companies needed lumber and kept them in business."
The CFA — and even HBO senior executives who recently spoke with Lee and Clark — want to grow the film industry in South Carolina, but the cap is a hindrance. According to Clark, the majority of production companies will not make their movie or TV series in a state without a film incentive; whether or not there's funding available is typically one of the first questions asked.
But that rebate money goes fast. "Companies line up to come to South Carolina because they want to get here first," explained Melton. "They love the diversity of the locations, the architecture, the history, bridges, plantations, Lowcountry and mountains. We are fortunate to be able to offer so much."
Locations are prime here in the Lowcountry, where Lee joked of how a movie of the week that was set in Africa, Cuba, all over the world — was once shot entirely in Beaufort County. So many desired filming spots can be found right here in Mount Pleasant, too, many of which are featured on "Outer Banks": Shem Creek, The Wreck, the Geechee Docks, the Old Village. Other spots you'll spy on TV or in movies include Dunes West, privately-owned homes that residents rent out to the production crew, the downtown clothing store Ben Silver, College of Charleston, The Citadel, Edisto Beach and Lowndes Grove.
Clark stated, "It's silly to think a state our size could do what Georgia does, but if you could attract more business and have more incentive money, there'd be more jobs, more spending in the marketplace, more tourism."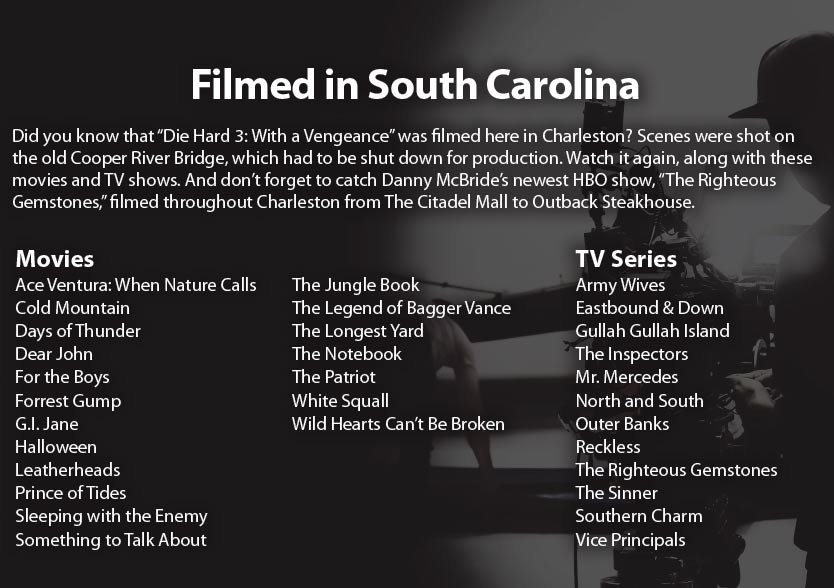 By Teri Errico Griffis