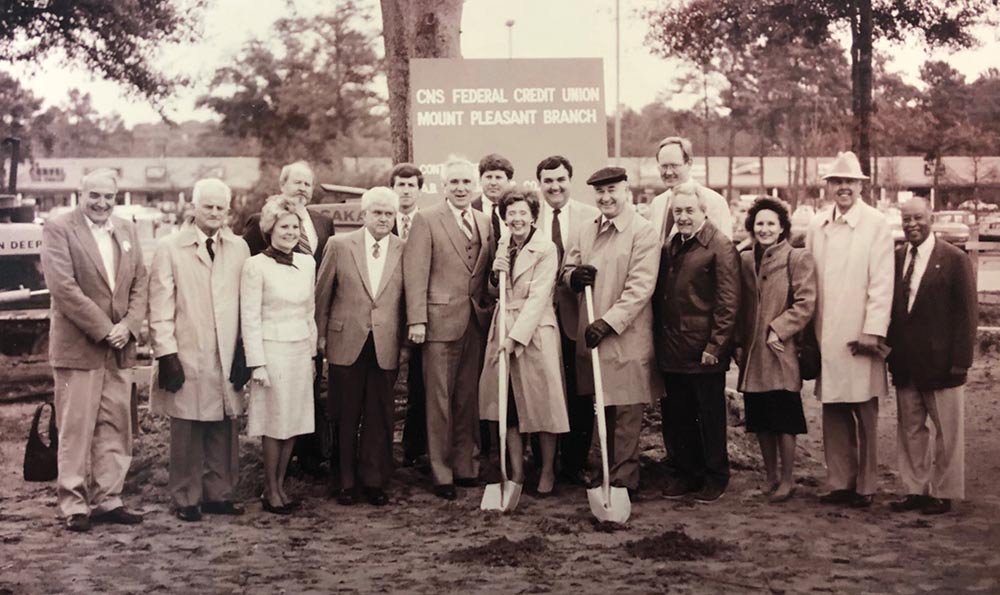 South Carolina Federal Credit Union began with the tenacity and vision of employees at the former Charleston Naval Shipyard and has grown to what we know today — thanks to the hard work and dedication of South Carolinians.
Originally founded as Charleston Naval Shipyard Employees Federal Credit Union in 1936, it began with 14 founding members who each contributed $5, for a total starting asset base of $70.
The name was changed to Charleston Naval Shipyard Federal Credit Union in 1960 when membership was expanded to U.S. Navy personnel in the Navy Yard. In 1965, their first financial institution center was opened at the Shipyard.
"Opening this center made us one of the first credit unions in the state with our own facility," explained Scott Woods, president and CEO of South Carolina Federal Credit Union. "Today, we are currently a $2 billion credit union with 22 financial centers, over 160,000 members and approximately 470 employees."
South Carolina Federal Credit Union has a multiple common bond charter, which means members can connect in a variety of ways. First, a person can become a member if he or she has a family member who currently banks with SC Federal. A person can also become a member if he or she lives, works or worships within SC Federal's defined geographical footprint and, finally, a person can make a small donation to one of the Foundation's nonprofits to be eligible for membership.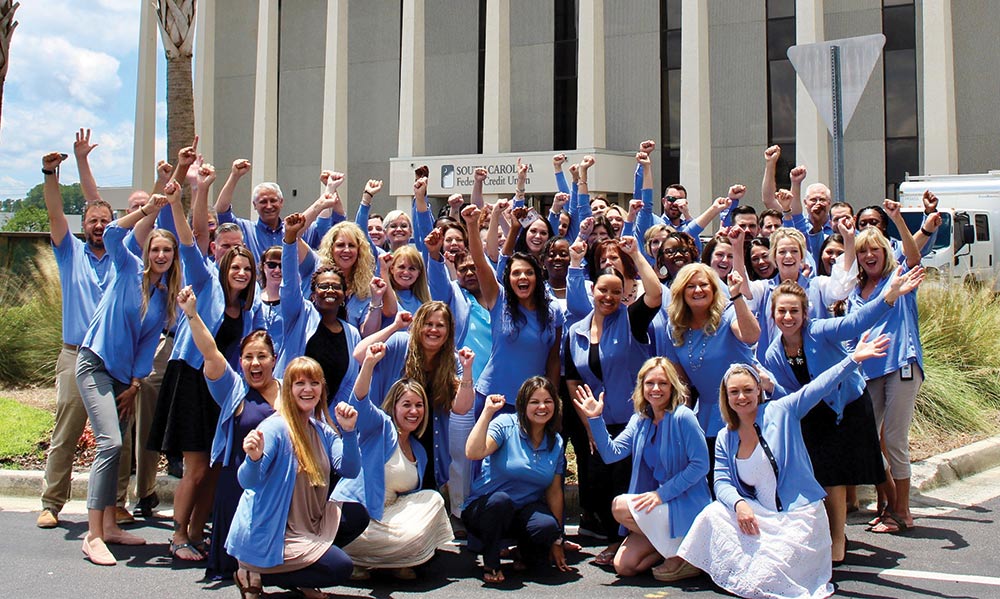 South Carolina Federal Credit Union is a full-service financial institution, offering all the products and services you can find at a bank.
"We are passionate about giving back to the communities we serve. We invest more than $500,000 in our footprint every year, and, in 2018, our employees logged over 2,700 volunteer hours," commented Woods, who has worked with SCFCU for 20 years. "Every one of our members has a voice in the credit union. We report to our members, not shareholders, so our members have the opportunity to attend our annual meetings, vote on our leadership, and stay regularly informed on credit union projects and initiatives. We weigh all decisions by first asking, 'Is this to the benefit of our membership?'"
South Carolina Federal Credit Union merged in Florence DuPont Employees Federal Credit Union in 2017. In 2018, it merged in the Florence operations of SC Telco Federal Credit Union, which now provides two essential service centers to members in Florence.
In June 2019, Spartan Federal Credit Union was also merged into the South Carolina Federal. "These are exciting additions because it allows us to provide the same level of personalized service to a larger portion of the state and, ultimately, provide convenience and access to a wider membership base," said Woods.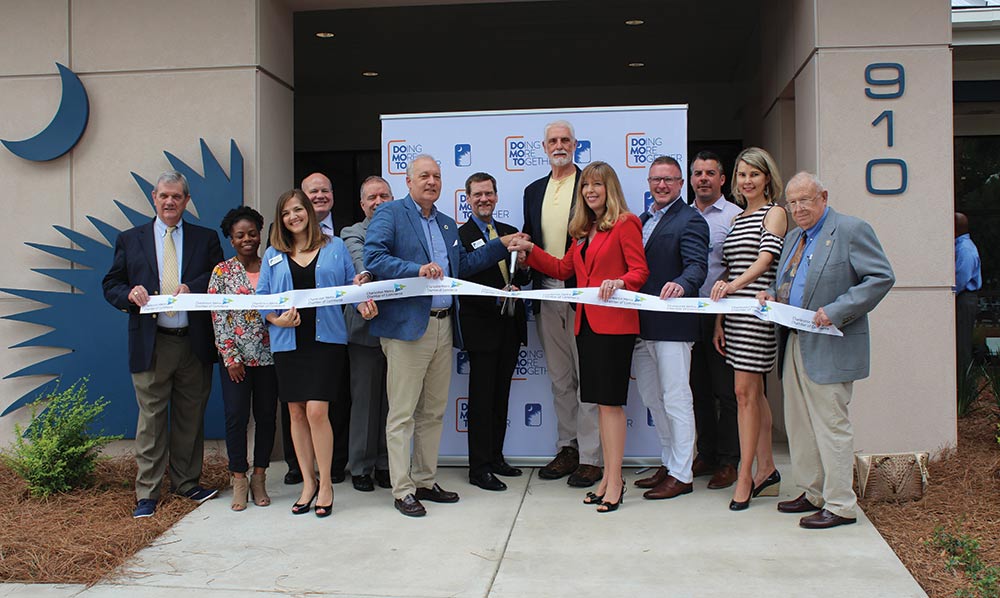 This growth plan does not overlook revitalization and care of existing financial centers. The Houston Northcutt Boulevard location in Mount Pleasant celebrated a full remodel and grand reopening in April. "This location truly takes in the personality of the area," noted Woods, who indeed knows the town. "After high school, I joined the Town of Mount Pleasant Fire Department before attending the College of Charleston. It was during my time as a firefighter that I learned about the special sense of place that existed just beyond the Grace and Pearlman bridges. Mount Pleasant was growing with an independent and vibrant tone and has certainly blossomed as a hometown and destination."
Woods, who has been a member of South Carolina Federal Credit Union since he was 6 years old with a kids' club account, comes from a Shipyard family. "I literally grew up with the credit union. I received my first car loan through them, and, when my family had struggles, the credit union was always there for us. I have a true affection for the institution."
South Carolina Federal Credit Union prides itself on relationships with their members. "When you walk into one of our financial centers, you're treated with the same respect we'd show our friends and family. We want to support and improve our members' financial well-being — that's always our top priority," said Woods.
Stop in a financial center and see for yourself why South Carolina Federal Credit Union has been ranked one of the Best Places to Work in South Carolina for the past seven years by the South Carolina Chamber of Commerce.
"This recognition is truly an honor as it is based on feedback from our employees. Our entire leadership and management team works hard to maintain a culture where employees feel valued, recognized and passionate about their work," explained Woods. "Further, we employ people who are passionate about helping people. We prioritize people over profits, so we hire and retain staff who know that we exist to serve our members and not just meet the financial goals of investors."
Visit scfederal.org to learn about the many benefits of membership and to find a financial center near you.
By Stacy E. Domingo