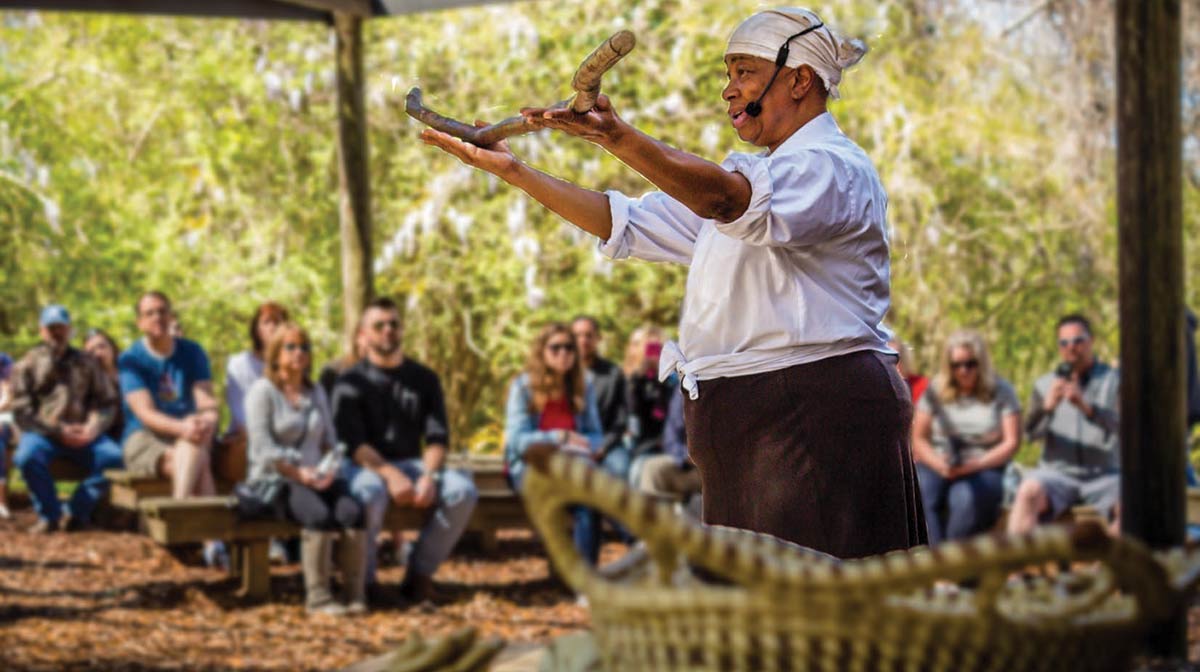 The Lowcountry is a region richly steeped in American history, and, for those who are dedicated to honoring this history, there are certain special places to visit and take in the past in order to better understand the present. One such location is Boone Hall Plantation in Mount Pleasant. A historic plantation that hosts thousands of visitors each year who desire to learn the back story of Charleston, it's a wonderful place to remember how far we have come.
For guests who are spending the day at the plantation, there's much to see from Charleston's early years that has been well-preserved to teach us about days gone by, including nine authentic slave cabins. Current plantation proprietor Willie McRae has taken great care to keep these cabins in good condition because they are an important part of an educational program at Boone Hall known as the Black History in America Exhibit.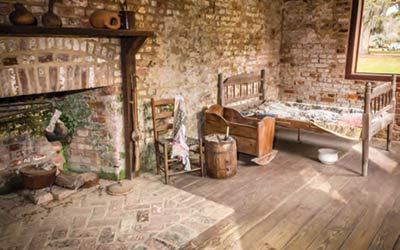 "These cabins were built between 1790 and 1810 and were used as quarters for those who worked in the plantation home," said Marketing Director Rick Benthall. "They were built out of the brick that was made in the brickyard at Boone Hall, which also supplied bricks for a number of historic buildings in downtown Charleston."
Earning positive reviews from the Avery Institute for Cultural Affairs at the College of Charleston, the Black History in America Exhibit at Boone Hall includes an educational presentation given by a tour guide on all nine of the slave cabins. Each cabin has a different theme and presents a sensitive view of historical relics, actual living quarters and lifestyle experiences through the eyes of the slaves who lived and worked at Boone Hall. Themes of the cabins are: Praise House; Heritage of Sweetgrass Baskets; Life and Family; Archaeological Discoveries; Work and Life; Emancipation and Freedom; Struggle for Civil Rights; Heroes and Leaders; and Exploring Gullah Culture. Following the presentation, guests are able to see the cabins up close and personal on a self-guided tour.
In addition to viewing the original slave cabins and hearing the accompanying presentation, guests will also want to schedule a time for "Exploring the Gullah Culture." Performed by members of the local Gullah community, including Jackie Mickel, Gloria Ford and Veronica Gaillard – all who have participated in the presentation for many years and are well-loved by plantation visitors – it is a must-see.
"To have Gullah descendants tell the story of Gullah culture educates our visitors with aspects of history that you won't find in books," Benthall commented. "These performances educate, as well as entertain, giving depth and enrichment to the history presented at Boone Hall Plantation."
Those who cannot find time to visit Boone Hall Plantation during Black History Month in February but are interested in the Black History in America Exhibit and the Gullah Culture performance will be happy to know that both take place throughout the year. The authentic slave cabins are always open during plantation hours, with the accompanying presentation scheduled several times per day. And from mid- February through November, with special holiday hours during December, there are daily opportunities to witness the "Exploring the Gullah Culture" performance.
"It is our goal to relay this history to our guests in a respectful and informative manner each day," said Benthall.
by Denise K. James