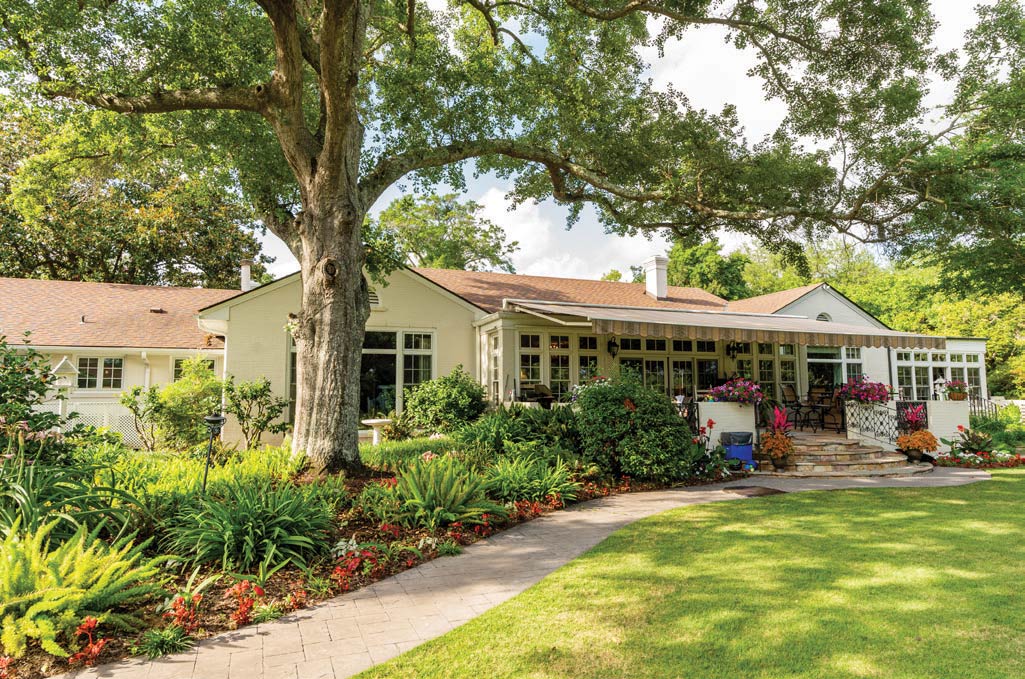 Contractor 'Moved Heaven and Earth' to Complete President's House Six Weeks Early
Gen. Glenn M. Walters, a member of The Citadel Class of 1979, assumed his responsibilities as the 20th president of The Citadel in October 2018. However, before he and his wife, Gail, could call Quarters One home, the 65-year-old presidential house needed a partial face-lift to repair the obvious signs of aging and to give the kitchen a whole new look.
As the couple moved into their temporary lodging, the South Carolina bidding process for Quarters One contractors began. Across the bridge in Mount Pleasant, Chris Cochran and Rusty Holt, general contractors and co-owners of Blue Horizon Construction, heard about the job and decided to attend the pre-construction meeting.
"We had never done a state job before. It was very structured with lots of paperwork. We put together a price and submitted it. We could not believe it when we won with the low bid," Cochran said. "We were thrilled."
After a 10-day appeal process with no appeals, Blue Horizon started remodeling the home on Nov. 11. They worked hand-in-hand with Frank Smith, construction manager at The Citadel, to insure each and every detail of the plan was followed. The state set the contract completion date for April 20.
As Blue Horizon and the construction team worked through the remodeling list, the Walters stopped in to check on the progress. "We made about 1,000 trips across the lawn from Quarters 3 (the provost's house) where we had been temporarily housed during renovations," Mrs. Walters said. After a few visits, the president and first lady asked if the job could be completed early so that the home would be ready for Gen. Walters' inauguration activities and the spring semester commencement parties. The construction pace was increased to accommodate the Walters' request, and the project was completed six weeks early.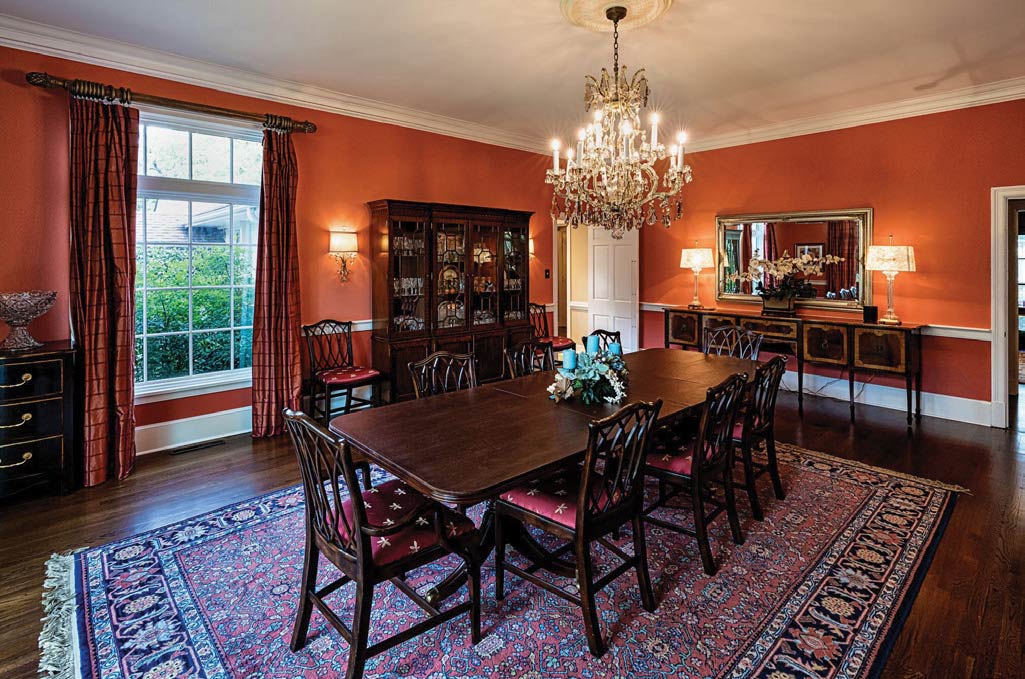 "The general and Mrs. Walters were very nice, extremely helpful and grateful that we finished early," said Holt. "The subcontractors did an excellent job, especially with the increased production schedule."
"We were able to start moving in on March 8 because the contractors moved heaven and earth to finish the house ahead of the original schedule," said Mrs. Walters. "I love everything about the remodel. There's nothing like the smell of fresh paint, new cabinets and newly stained hardwoods."
Built in 1954, the five-bedroom ranch on The Citadel campus has a formal dining room, living room, study, sunroom and porch. Gen. Walters and Mrs. Walters share the newly updated house with three cats, including a 17-year-old and two 2-year-old feral rescues. They also have a 45-pound, 4-month-old chocolate Lab named "Gentleman Jack."
The kitchen is Mrs. Walter's favorite room in the house. "I requested something classic and possibly more Tuscan for the new kitchen, including a wood-range hood and hardwood cabinets along with lighter marble floors, tumbled marble backsplash with rope trim and neutral light granite," she said.
With over 125 parties, events and gatherings a year, entertaining is a way of life for the Walters. "We had our first event in the house less than a week after moving in and have had several cadet sports teams over for dinner already and even the entire cast of 'Barracks to Broadway,'" Mrs. Walters said. "We've hosted very large receptions inside the house, as well as under a large tent in the garden for Gen. Walters' inauguration. During commencement, we had nearly 1,000 cadets and their parents come through in a 90-minute period. Going forward, we expect that there will continue to be a mixture of intimate dinners for 14 or less combined with larger buffet receptions for cadets, staff and faculty and very large gatherings for the holidays, homecoming and parents' weekend. I've been told we did about 125 events last year, and I think that number will be going up."
The Walters are looking forward to their time at The Citadel. Mrs. Walters said, "The Citadel is an experience like no other where you're surrounded by young, bright, energetic kids who are on their way to leading this nation. It's both humbling and inspiring."
Blue Horizon was honored to take part in the Quarters One construction. Cochran concluded, "We took tremendous pride in doing this job. It's not every day that you get to work on such a historically significant property and one that is a symbol of accomplishment."
---
GLENN M. WALTERS
20th President of The Citadel
Gen. Glenn M. Walters, Class of 1979, returned to his alma mater after serving 39 years as an officer in the Marines.
Prior to his arrival, he served as the 34th assistant commandant of the Marine Corps, the Corps' second-highest-ranking officer. He oversaw approximately 184,000 active duty and 38,000 reserve Marines and a $42 billion budget.
In 1979, upon graduating from The Citadel with a Bachelor of Science in electrical engineering, Walters was commissioned as a second lieutenant in the Marine Corps. After initially serving as an infantry officer, he attended flight training in Pensacola, Florida, and was designated a naval aviator in 1981. Walters later trained and served as a test pilot and was instrumental in testing systems for the AH-1W Super Cobra Attack Helicopter. He deployed overseas on numerous occasions.
In April 2018, Walters was selected by The Citadel's Board of Visitors as the 20th president of the college.
He is joined by his wife of 24 years, Gail, a marketing and communications professional, who is eager to embrace her new role as first lady of The Citadel.
QUARTERS ONE 2019 CONSTRUCTION PROJECT
• Remodeled the entire kitchen.
• Repaired and repainted all
interior walls.
• Stripped and restained all
oak floors.
• Installed several new light
fixtures.
• Placed tile in the master bath.
• Cleaned every rug and carpet.
• Added handicap ramps in the
front and back of the home.
• Worked with asbestos
abatement company to monitor,
haul, seal and discard asbestos
material.
• Removed lead paint in work areas.
• Installed advanced electrical
system wired for emergency power.
• Installed new HVAC.
By Tonya McGue