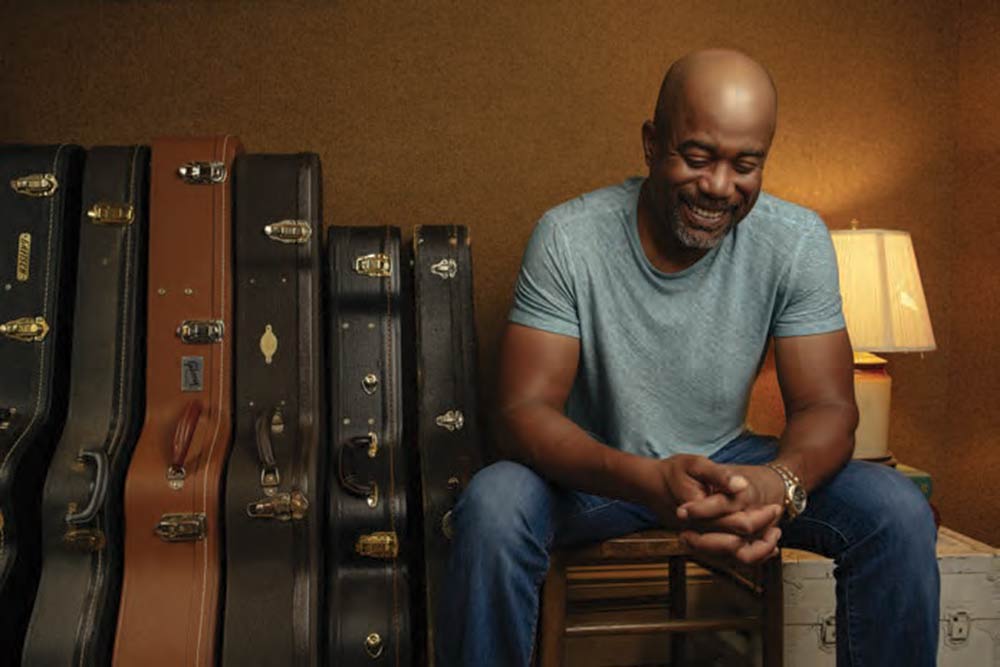 In the Lowcountry, when the first notes of a Hootie & The Blowfish or Darius Rucker song stream through the air, look around and you'll see people bobbing their heads or singing along. It's been that way since 1994, when "Cracked Rear View" debuted, and Rucker and the rest of his then-Columbia-based band played themselves into the hearts of every South Carolinian who owned a radio. Since taking a break from the band in 2008 to pursue a career in country music, Rucker, a longtime Mount Pleasant resident, and his bandmates have continued to play annually for charity. To fans' delight, the gang is finally back together for a 2019 tour.
Mount Pleasant Magazine readers voted Darius Rucker Best Local Celebrity – perhaps for his very successful charitable organizations or that all of his songs that strike a chord deep down whether you're a rock fan or a country fan or his love of the Lowcountry and down-to-earth attitude. But regardless of "why" we all voted, we're glad he shares this wonderful place we call home. We recently had the opportunity to ask Rucker more.
Why do you think the readers of Mount Pleasant Magazine voted you as the town's Best Local Celebrity? Are you that much more famous than Bill Murray and Rob Fowler, who finished second and third?
That's hilarious. I think we all give back to this community, and I'm so proud of that. I haven't met a person who doesn't love calling Mount Pleasant "home."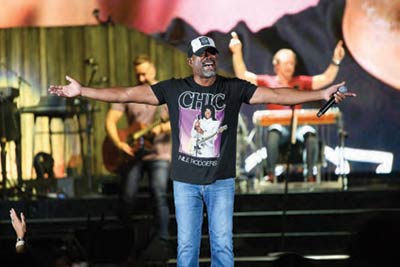 Why is the band going on tour?
We've always talked about going back out on the road, but it just never quite felt like the right time. The 25th anniversary of "Cracked Rear View" is definitely a big part of it, but, also, just all of us feeling like we're at the right spots in our own lives to go out and do this again.
Why is it called the Group Therapy Tour?
Group Therapy is the name of a bar in Columbia that was a really cool spot when we were in college. It's a bit of an homage to our memories of our early days at the University of South Carolina and also just a fun play on words that worked well for the tour name.
What's the significance of finishing the tour in Columbia?
Columbia is the birthplace of it all – it's where we met, where we started the band, where we found our first fans – and we haven't been back there to play in about 20 years, which is crazy since it's such an important place for us. We can't wait to get on the road to see all the people who have been Hootie fans from the start, plus people who grew up on the music but have never had the chance to see us live. That's going to be really special in every city, but to top it all off in a city that's so special to us – the night before the USC/Alabama game – it doesn't get better than that!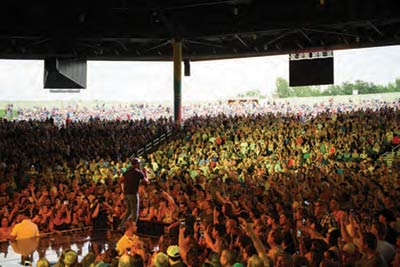 Will you be releasing any new songs during the tour?
Absolutely! We've all been writing together and working on new music for a few months now, so we're hoping to have the first single in the spring before the tour starts and then a full album later in the year. Making music is still a huge passion for all of us, so we'll of course be playing the classics that people love at every show, but we're excited to have some new music to share, too.
Where did the name Hootie and the Blowfish come from?
That also goes back to our time at USC. I was part of Carolina Alive, the school's vocal jazz ensemble, and there were these two guys in the group we called Hootie and Blowfish. Hootie had these big eyes like an owl, and Blowfish had round, puffy cheeks. One day they walked in and someone said, "Oh, here comes Hootie and the Blowfish," and someone else said, "That sounds like the name of a band." The rest was history!
Why did you leave the band – or did you really leave the band?
It's funny, people keep calling this a reunion, but we've really never been apart. I've been lucky to get to make country music for the past 10 years, and the guys have had their own projects, too. But we always played shows over the years, especially to raise money through the Hootie & The Blowfish Foundation. This will just be the first time releasing new music in a while and really getting back into the full-time touring schedule.
Of all the songs you've recorded, which is your favorite and why?
It depends on the day, the company or the crowd. If someone requests a song and I know it means something to them, then in that moment, it's my favorite, too.
By Anne Shuler Toole