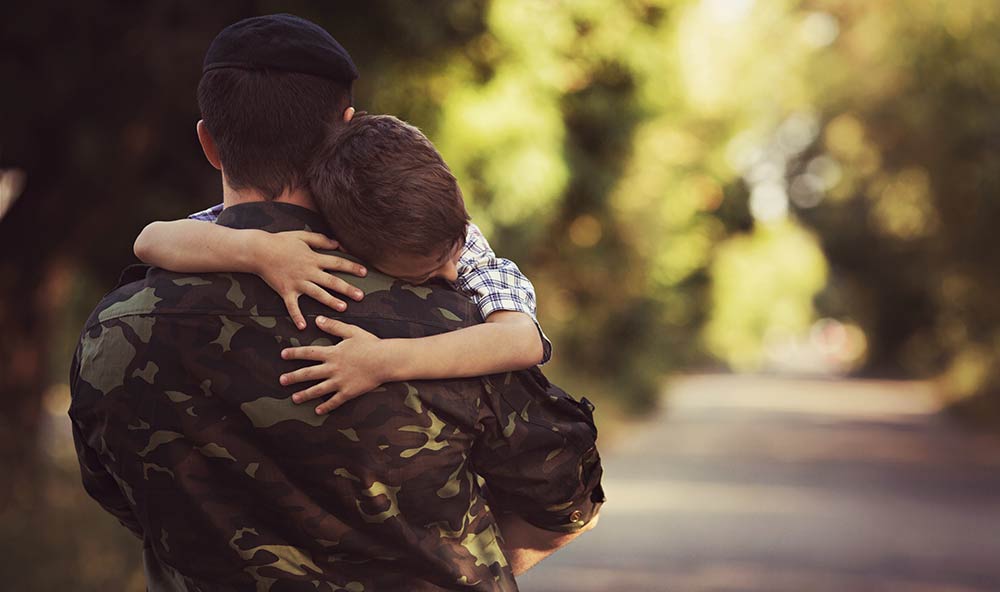 Charleston and the Lowcountry have a long tradition of military service. So many men and women have sacrificed to serve their country, yet so many stories are left untold. And, one of the most significant is how all these veterans transitioned from military to civilian life.
Meet two of those veterans who shared a small portion of their stories. One is a "lifer" with a steady progression through the ranks and 30 years of service; the other is a "short-timer" who might have put in his own long military career save for a training accident that left him with knee and hip injuries that led to his medical discharge.
Stan Walker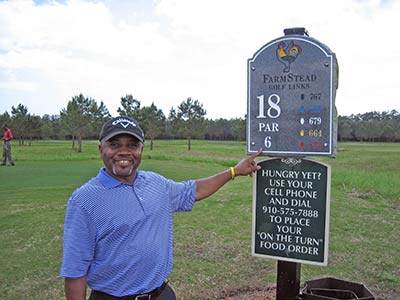 Stanley (Stan) Walker graduated high school with a trade he'd learned from vocational courses – bricklayer – a job he claims he could still do today. Instead of pursuing a career as a brick mason, at the age of 17 he signed up for the U.S. Air Force.
Soon after joining, he excelled at his job as a fuels specialist and quickly ascended to the rank of chief master sergeant, the highest non-commissioned officer rank in the Air Force. His assignments took him from home in Columbia to his first duty station at Shaw Air Force Base in Sumter County and then around the world to such places as England, Japan, Germany and Qatar, including three deployments to the Middle East – the first, in support of Desert Storm from 1990-1991, and later in Saudi Arabia and Kyrgyzstan.
Along the way, and with support and financial backing of the Air Force, Walker earned a bachelor's degree while on active duty and three separate master's degrees after retiring.
When he finally hung up his official uniform, emblazoned with an 8-stripe chevron, he took time off for himself before returning to the field to train tomorrow's warriors. He accepted a job as a training coordinator with local defense contractor SAIC, where he assisted in providing radio sustainment training to U.S. Marines.
When the contract ended, he seized the opportunity to return to Joint Base Charleston as a civilian employee. There, he resumed duties in the logistics field in the same squadron where he last served in uniform. In most respects, his transition to civilian and government life has been seamless.
Eric Grana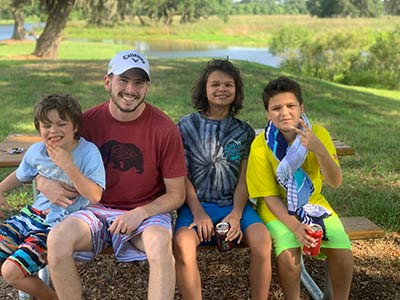 Eric Grana graduated from Hanahan High School with two burning goals: to marry his high school sweetheart and to join the U.S. Army. He accomplished both.
His military occupational specialty was cavalry scout, which these days has nothing at all to do with horsemanship. Instead, his job was to observe, surveille and reconnoiter on the battlefield and report up the chain of command. He also participated in maintaining the readiness of mechanized resources ranging from Humvees to the M1A Abrams battle tank.
From his initial assignment at Fort Stewart, Georgia, Grana was deployed to missions in Germany, Poland, Hungary, Austria and California's Mojave Desert.
He never saw combat, but he never saw much of the local people and cultures in the places he was sent, either. Nonetheless, Grana has happy with his military life, and might well have made it his career. But following the training accident, his injuries would have held him back from promotions, so he decided it was time to leave for the civilian world.
Unlike Walker, Grana held no advanced degrees and was aware that his scout training didn't translate to many job opportunities in the civilian economy. "If I had been trained as a medic or in some specialty like an electrician, it would have been easy for me to jump right into the work force. But for me, getting out of the military was as if I had just gotten out of high school."
Luckily, a friend who had established himself at Automaxx of the Carolinas opened a door there for him. With his knowledge of mechanized vehicles and a new enthusiasm for civilian life, Grana became a sales specialist, a position he holds to this day.
So, what do a distinguished, ranking non-com with three decades of service and multiple degrees and a private first class with three years of service and no readily translatable skills have in common?
For starters, both speak well of their years in service. Grana said that the Army taught him his work ethic, his discipline and his attention to detail. It also taught him that, unlike some of his peers today, he can never feel "entitled – that anything in life should just be handed to me."
Walker said that he "enjoyed every minute" of his service. "The Air Force groomed me and trained me to do all it ever asked of me. It was a place where everyone who took advantages of opportunities could be successful, while seeing a lot of the world as I did."
For another thing, unlike returning veterans from the Vietnam War, Walker and Grana returned home to praise, not rejection. Walker's unit participated in a "huge parade" in Sumter, which was witnessed by President George H. W. Bush. Grana's unit arrived home in the dead of night, yet they still had a big gathering to greet them. And neither former soldier can count the number of times people have thanked them for their service.
Walker believes that every motivated student with the resources to attend college should do so. However, he added, "If you are not really sure what you want to do in life, I highly recommend the military as a place to get great training and the opportunity to be the best that you can be."
Grana credited his Army experience with "making me a better man – 110%. … Right now, I'm pretty happy in the car business. If I set my sights on something else, I'll bring my military training and the military's core values I learned to help me become a success."
While some headlines focus on veterans who had a rocky transition to civilian life, Walker and Grana are local examples of how that progression can be positive.
By Bill Farley