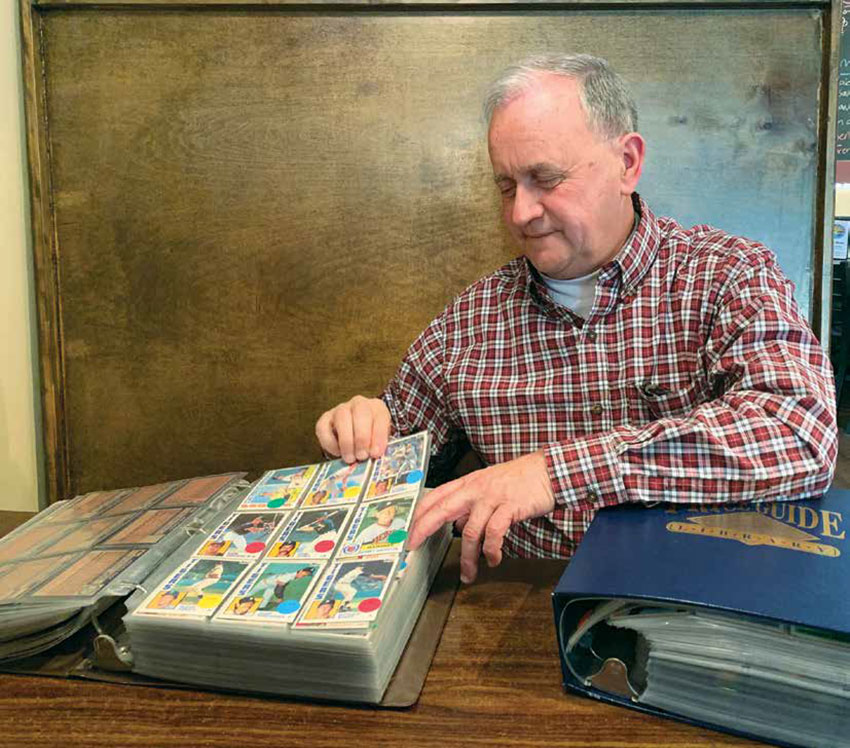 Gene Prince has been a baseball nut his whole life, but something sets him apart from others of his generation who spent balmy summer days and frigid winter nights dreaming of one day playing the game at its highest level. Horror stories abound of young men who left home for college or the Army and later returned to find that Mom had decided that baseball cards were a useless and trash-worthy relic of the past.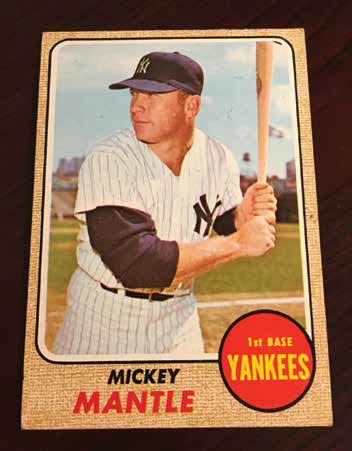 Not so with Prince, who grew up in South Jersey, idolizing and empathizing with the hapless Phillies. He's been collecting cards since he was 6 years old in 1958, and, though he's never sold a single one of the 40,000 or so cards he now owns, he's about to strike it rich. A 1968 Topps Mickey Mantle card that he purchased for a dime – along with nine other cards and a thin, odorous piece of stale bubble gum – is about to be auctioned off for somewhere in the neighborhood of $185,000. It seems that 1968 was The Mick's final year in the Major Leagues, granting that card, like a player's rookie card, a ton of extra value in the world of collecting.
"My mom knew how special baseball cards were," Prince, now a Mount Pleasant resident, explained. "As a kid, I didn't think the cards were worth a lot of money, but they were worth it to me. I've given some to friends, but I've never sold a card before."
Prince was introduced to baseball by his grandfather, Joe Descher, a catcher who suffered an injury that kept him from earning a spot on the Philadelphia Athletics' roster in 1917 and 1918. The first card he ever owned was a 1964 Carroll Hardy, an outfielder with the Houston Colt 45s who was nearing the end of an uneventful career.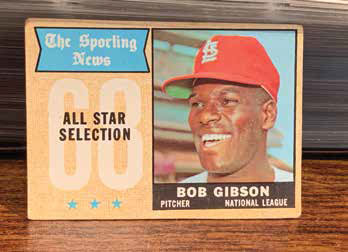 After that, young Prince was hooked. He took his cards with him wherever he went, which, at least once, turned out to be an unfortunate decision. During a trip to the doctor's office, he left a shoebox full of them in the car, and, when he returned, the box, loaded with 1967 and 1968 cards, was gone. He'll never know how many Hall-of-Famers were represented in that long-lost part of his collection – Bob Gibson, Frank Robinson, Hank Aaron, Eddie Mathews … the possibilities are both endless and painful.
Somewhere along the line, Prince transferred his cards from shoeboxes into binders, which is where he keeps them today. They were stored in the closet in his bedroom until he left home at the age of 25, and that's where he has always stashed them through four moves over the years.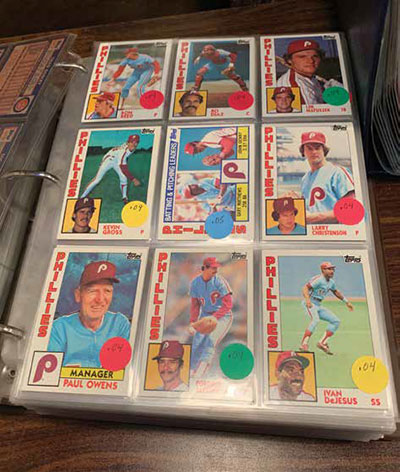 Prince, whose cousin, Tom Prince, was a catcher for five different teams, including the Phils, from 1987 through 2003, never thought about selling any of his baseball cards until he learned in April 2018 that pro football offensive lineman Evan Mathis had earned an excellent payday for a mint-condition Mickey Mantle rookie card. Suspecting that his own Mantle card might be worth something substantial, he contacted Sotheby's, which sold Mathis' card for $2.88 million, the second-highest amount ever paid for a baseball card.
Prince traveled to New York City, and, accompanied by an FBI agent from Philadelphia, visited the auction house. After an hour-and-a-half, Sotheby's determined that the card was genuine and in top condition. The FBI agent returned to the City of Brotherly Love and bad baseball and put the card in a vault in his office. Prince went back to Mount Pleasant, awaiting a call that would tell him when the card would be auctioned.
Prince said he would be there for the live auction March 28. If, as predicted, the Mantle card sells for $185,000, Sotheby's will take 30 percent, leaving Prince with somewhere around $130,000.
"At 50 years old, I think the card is hot right now," he said, explaining why he decided to let go of something near and dear to his heart for half a century. "The next time it will be hot will be when it's 75 years old, and that's 25 years from now."
Prince has other valuables he's thinking of selling as well, including Johnny Bench's rookie and final cards; the rookie cards of Pete Rose and Mike Schmidt; and Roberto Clemente's final card. The first Latin American player enshrined in the Baseball Hall of Fame, Clemente died in a plane crash while delivering aid to earthquake victims in Nicaragua on Dec. 31, 1972. He was still an active player at the time.
Prince's grandfather got him interested in collecting, and, in turn, he passed the passion on to his own sons, Michael, 30, and Eric, 27. Prince said they each own around 10,000 baseball cards, and they also collect ice hockey cards. Before moving to the Lowcountry, Prince worked in media relations for the National Hockey League's Philadelphia Flyers from 1981 until 2014.
Prince insisted that he had no idea his boyhood – and adulthood – hobby would pay off so handsomely. So why did he start collecting baseball cards before he reached his seventh birthday?
"For the love of the game," he mused. "The love of the game."
By Brian Sherman