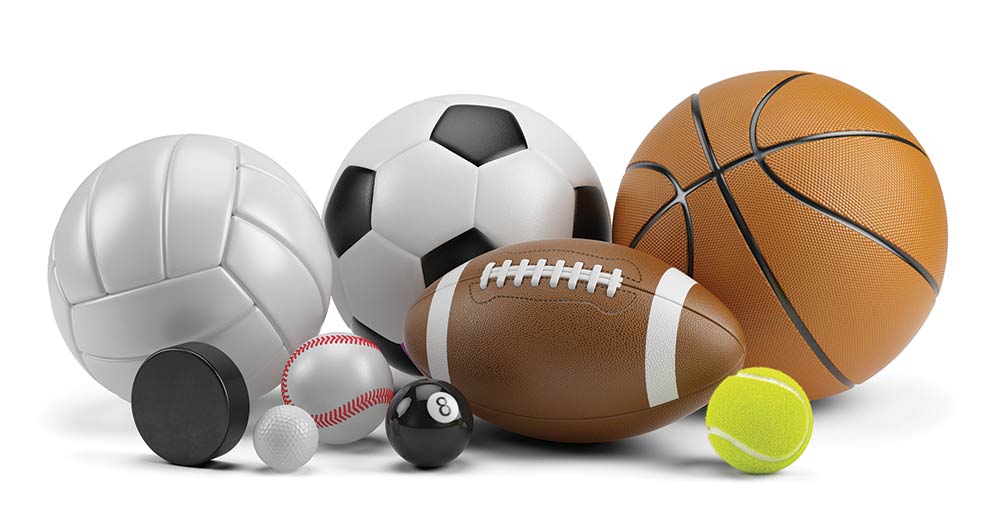 With few exceptions, a university's director of athletics occupies a vice president's hectic seat on a campus organizational chart. Commonly referred as the "AD," the leader of the college's department of athletics — large or small — has accepted an awesome responsibility. At the University of South Carolina, Ray Tanner was a national championship coach. At Clemson University, Dan Radakovich is a veteran and proven administrator. Locally, The Citadel recently promoted athletic fundraiser Mike Capaccio to AD, while Charleston Southern University's AD, Jeff Barber, held the position at Liberty University.
Here's a glimpse at four men who lead these football-playing colleges: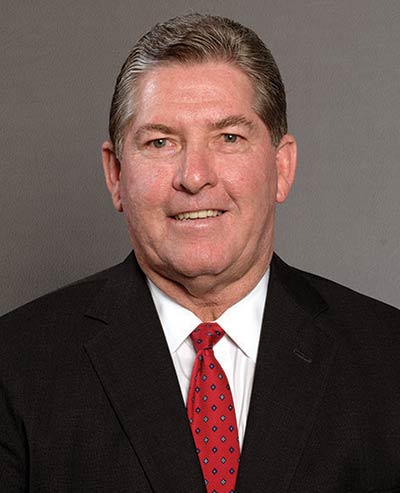 Name: Ray Tanner
Occupation: Director of Athletics
University of South Carolina
Began as AD — July 13, 2012
Born: March 25, 1958
Smithfield, North Carolina
Alma Mater: North Carolina State University
Seems like the last time we saw Ray Tanner, he was dressed in his baseball uniform, wearing his now-retired No. 1 jersey, standing on the top step of the dugout and watching as his Gamecocks captured back-to-back national championships. Believe it or not, the ultra-successful coach is beginning his seventh year of leading the Gamecocks' department of athletics.
There's absolutely no chance that he'll return to the dugout anytime soon, as his successes in the AD's chair earned him a contract extension that will keep him in Columbia until 2024. In other words, he's doing a fantastic job.
As USC's baseball coach and AD, Tanner has overseen 17 of South Carolina's 28 SEC regular season and tournament championships and four of the Gamecocks' seven national championships. And during his brief tenure as the AD, the Gamecocks have had 26 teams finish in the Top 10 and 52 finish in the Top 25. This season, Carolina has had four teams ranked in the Top 10 and 12 teams in the Top 25. Additionally, USC's student-athletes have accomplished academic and athletic feats while performing more than 7,100 hours of community service since Ray has been at the helm as AD, leading the SEC yet again (this last season by more than 3,000 hours).
Facility-wise, the Gamecocks have among the best around and have the staff to match, and Tanner is known for listening intently to his coaches in order to help improve each program.
Nationally, Tanner recently completed his fourth and final year as a member of the NCAA Division I Baseball Committee and his second year serving as its chair. A three-time National Coach of the Year and Southeastern Conference Coach of the Year, Tanner completed 16 years as head coach at USC, establishing one of the premier programs in college baseball prior to being named AD. In addition to his two NCAA Division I Baseball Championships, there is a pair of national runner-up finishes.
Tanner gained valuable experience on the international level in his association with USA Baseball, having served five stints, including in 2003 as head coach for the USA National Baseball Team. He was named the U.S. National Coach of the Year for his efforts that season.
Tanner was named the Gamecocks' baseball coach on June 14, 1996, after nine successful seasons as head coach at his alma mater, North Carolina State.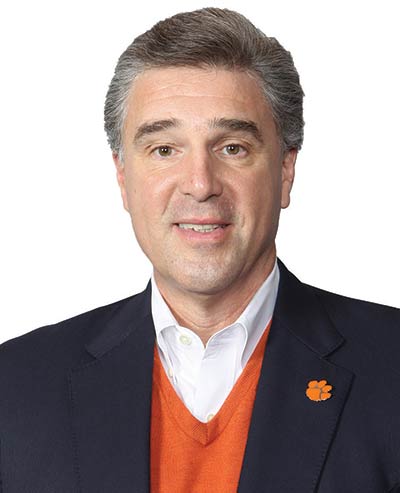 Name: Dan Radakovich
Occupation: Director of Athletics
Clemson University
Began as AD — Oct. 29, 2012
Born: June 9, 1958
Aliquippa, Pennsylvania
Alma Mater: Indiana University of Pennsylvania '80
One of the very few to have worked at both the University of South Carolina and Clemson University's department of athletics, Dan Radakovich has distinguished himself as an acclaimed AD.
Clearly, Clemson has it rolling athletically, and Radakovich isn't one to rest. His goal is not only for Clemson to be No. 1 today but to stay No. 1. … And stay there for a long time.
He has the resources and support. He has the leadership skills and a competent "What-else-can-I-do-for-you?" staff, in addition to top-quality coaches.
Prior to coming to Clemson in 2012, Radakovich served as AD at Georgia Tech (2006-2012). After a brief stint as AD at American University (2000-2001), he left and became senior associate AD at Louisiana State University from 2001-2006. From 1994-2000, Radakovich served as chief financial officer at USC and gained valuable experience while he was senior associate AD at Long Beach State University. He got his start in athletic administration in 1983 as business manager at the University of Miami.
Radakovich became Clemson's 13th director of athletics — and fifth since 1940 — on Dec. 1, 2012, replacing Terry Don Phillips, and has since led the department to record-high achievements. For his efforts, he was named the Sports Business Journal Athletics Director of the Year in 2016, having been a finalist the previous year. The Clemson department of athletics has received approvals for $176 million in capital project improvements, and direct spending on student-athletes has increased. Overall revenues leaped from $69 million in 2014 to $110 million in 2018.
On the national level, Radakovich is well-respected. With the introduction of the 2014 College Football Playoff, he was one of 13 people, including one of only five FBS (Football Bowl Subdivision) directors of athletics, to be named to the committee. He was also named by NCAA President Mark Emmert as one of 10 ADs to a new advisory commission charged with making recommendations for the future of NCAA rules and policies.
He is a 1980 graduate of Indiana University (Pennsylvania), where he earned a degree in finance and lettered in football. He earned his master's in 1982 from the University of Miami.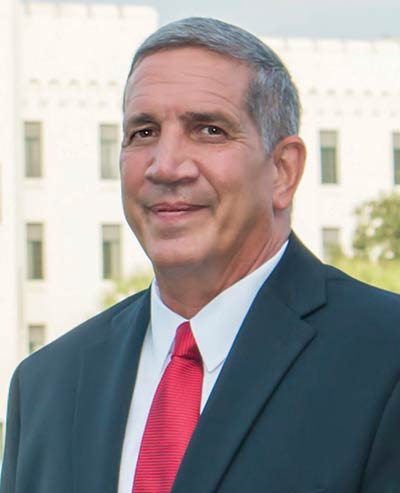 Name: Mike Capaccio
Occupation: Director of Athletics
The Citadel
Began as AD — Aug. 15, 2018
Born: Dec. 17, 1957
Chicago, IL
Alma Mater: University of Mary (North Dakota) '81
Chicago native Mike Capaccio was named The Citadel's 13th director of athletics on Aug. 15, 2018 after serving as the interim AD when former AD Jim Senter left for the University of Texas-El Paso. The college announced Capaccio's selection after a search that included more than 100 applicants.
Capaccio had been employed for six years as the college's executive vice president for athletic fundraising, working out of The Citadel Foundation and overseeing The Citadel Brigadier Foundation, which raises funds for athletic scholarships. He also oversaw fundraising activities for athletic facilities, in addition to sport-specific support groups such as the Citadel Football Association, the Diamond Dogs Club and Citadel Basketball Association, among others.
During his tenure leading The Citadel's athletic fundraising and development endeavors, the college increased the number of endowed scholarships from eight to 41 and substantially increased overall giving to unprecedented heights in the school's athletic history.
Among his biggest challenges today are to help complete the rebuilding of historic Johnson Hagood Stadium, the Bulldogs' storied football facility, and to keep the cadets competitive in the fields of play within in a very good Southern Conference.
Capaccio stated that The Citadel has raised about $19 million toward a goal of $50 million for an athletic department endowment. Most of the annual cash flow eventually produced by the endowment will go toward the scholarship bill, which is about $4 million annually.
"Our future is the endowment," he said. "Our goal for (the last) campaign was $15 million, and we are at about $19 million. We need to get to $50 million, and that's what I'm working on now. The good news is that our foundation board is putting more emphasis on athletic fundraising."
Capaccio earned his bachelor's degree in secondary education from the University of Mary in 1981 and received his master's degree in education from Drake University. He came to The Citadel after serving as the CEO of the Brunswick Community College (North Carolina) Foundation, having spent the previous two years as the school's director of development.
Prior to joining the staff at Brunswick, Capaccio spent eight years in various capacities at UNC Wilmington, including three as the director of athletics from October 2004 through May 2007. He was also the director of athletic development at the school from 2002-2006.
The 6-foot-5 Capaccio played Division II basketball at the University of Mary (North Dakota) and coached Indian Hills Community College (Iowa) to three straight junior college national championships.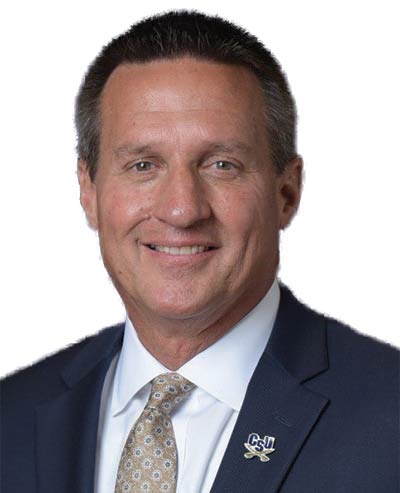 Name: Jeff Barber
Occupation: Director of Athletics
Charleston Southern University
Began as AD — May 17, 2018
Born: Jan. 12, 1958
Greenville, North Carolina
Alma Mater: East Carolina University '81
On May 17, 2018, Jeff Barber became the third director of athletics in the history of Charleston Southern University (formerly Baptist College at Charleston), following the late Howard Bagwell (1965-2000) and Hank Small (2001-2018). Barber arrived at CSU after serving as AD at Liberty University from 2006-2016, yet he is no stranger to the Palmetto State, having served 10 years at the University of South Carolina, including his last three years as senior associate AD for development/Gamecock Club executive director.
He also worked for four years in the athletic departments at Furman University and East Carolina University. Barber graduated cum laude from East Carolina in 1981, and, in 1997, he continued his education with a degree from the prestigious Sports Management Institute, graduating as class spokesman.
During his time at Liberty, Barber was instrumental in leading the Flames to the highest level of collegiate athletics. His efforts were recognized in June 2012, when he was named the NACDA (National Association of Collegiate Directors of Athletics) FCS Under Armour Athletics Director of the Year for the Southeast region — a significant recognition.
Support for the accolade came as Barber helped spur record-setting increases in Flames Club memberships, athletic fundraising and season ticket sales for football and basketball. In his decade-plus at Liberty, the Flames Club witnessed significant growth, collected nearly $10 million in total contributions and membership grew tenfold. Liberty also saw significant improvements to their athletic facilities.
He has a similar vision for CSU. "I'm a relational type of person, and I want to continue to be a positive influence on people," he said. "At Charleston Southern, I want to create a family-type atmosphere among our coaches and staff. We know that as a family, we don't always get along and we'll have different opinions, but we want to love one another and care about each other as people. In other words, treat people well."
By Andy Solomon