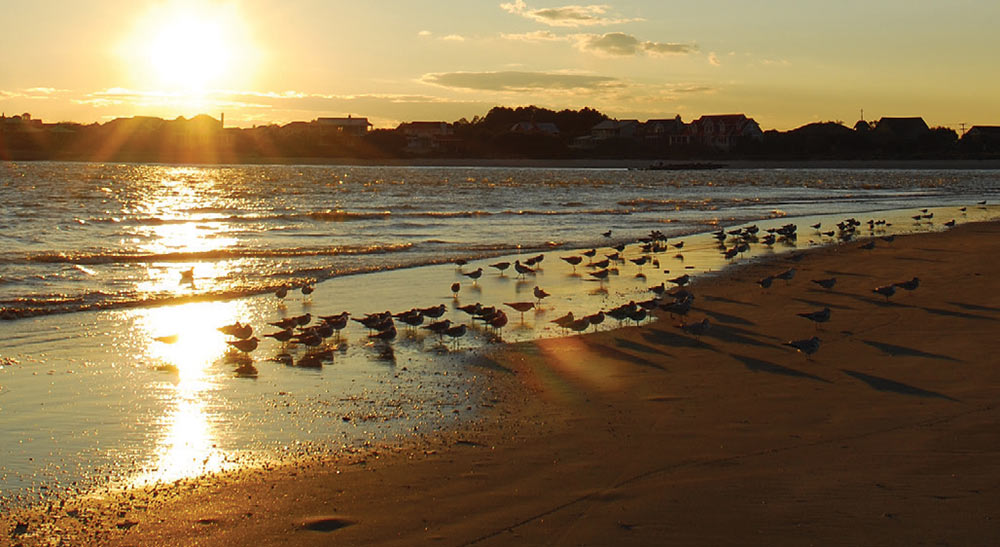 The same question comes up in our small publishing powwows almost every time we are vetting possible candidates for the next "We Are Mount Pleasant" feature: What makes someone "Mount Pleasant" enough for this? Easily put — it's complicated. I was born and raised in Mount Pleasant. It has always been my home. When people discover that in casual conversation, most are shocked to meet someone who was actually born here. "I'm one of the few," I often joke. True, our town has blossomed and boomed with newcomers to the point that it's often hard to recognize our past, but, even in the town's quainter era, many people who lived here were not born here. Does being born here make me more "Mount Pleasant" than someone who moved here "from off" before I was born? Not necessarily. So, where's the threshold?
Well, within our community are some wonderful people. These individuals weren't all born and raised here but have made Mount Pleasant their home. They lead interesting lives, make a difference or believe in the greater good.
In turn, they make Mount Pleasant what it is today.
Tim Ascue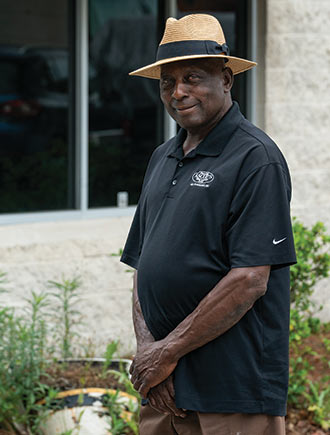 When Tim Ascue opened Ascue's Paint and Body Shop in 1968, it was one of the few — of three, as he recalled — black businesses in town. "We struggled for years because Mount Pleasant only had about 1,700 people here — only enough for one policeman," Ascue remembered. "To succeed, we had to get our act together. We went to school to find out how to advance and make things better, and that's what we did and what we continue to do."
Ascue's dedication to his business indeed proved successful, and, now, over 40 years later, his son runs the operation, which is still very much a family business. "I started this business with $180. Now we have 27 people working here, and every day we come to work, and we make this business work," he grinned.
Ascue said there's nothing he doesn't like about Mount Pleasant, though he wished that one day the town will annex the "donut areas" which are, by technicality, part of Charleston County but not part of the town, including where his business is on Highway 17. "I've been in Mount Pleasant for 40 years. Ain't much was going on then, but I served the people. I still do today."
Sully Witte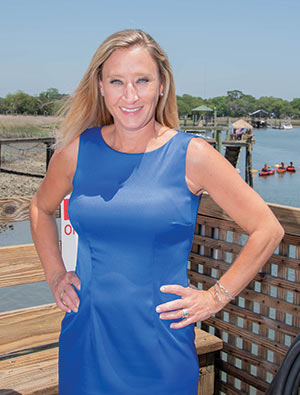 For 21 years, Sully Witte was a voice for Mount Pleasant residents through the Moultrie News. The Mount Pleasant native has lived here all her life, save for a few years away to get her degree. She started as a beat reporter before working her way up to editor. "The Moultrie News is a great service to the community — it really brought me joy to work there," she beamed.
Today, as communications officer for Charleston County School District, she continues her career in a similar vein. Witte writes feature stories about the district's 80-plus schools and their employees and shares the news in-house or with media. "To be in the world of education and be of service to these students … to celebrate what educators do and the successes of the teachers and the district … it makes me so proud to do this."
Though Mount Pleasant has grown — often controversially — from the sleepy town it was when she was a child, Witte is grateful to raise her own daughter here. "Yes, it's grown, and it's changed, but I see the positive: It's still beautiful. The people are beautiful, and, for the most part, they are kind and welcoming."
Erin McKee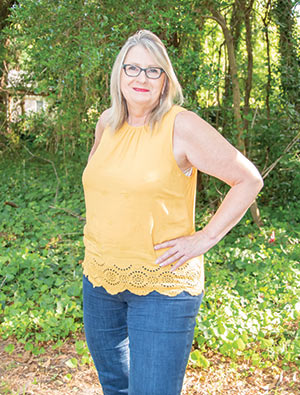 Born and raised in New York, Erin McKee worked long days as a flight attendant — usually 24- to 30-hour shifts, but, when she and her fellow flight attendants took their allotted six hours of rest, conditions were often subpar, making it hard to get the rest they needed.
"When you have a union, it gives you a voice to speak out, so we decided to organize," she recalled. McKee testified before congress and negotiated with them for better conditions. Her work paid off. "They finally passed that we could not be scheduled for a certain number of hours, though that didn't mean you didn't work them," she added.
The single mom moved here in 1996 to be closer to family. She became president of the SC AFL-CIO in 2013 and now works with unions across the state.
"People have jobs, but are they good jobs? Having a union can make it a good job. We owe it to the next generation to leave them in a better situation."
Jimmy Bagwell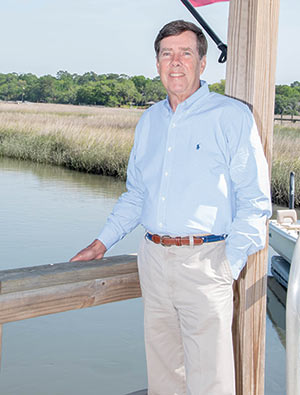 Jimmy Bagwell, raised in Mount Pleasant, first tasted town politics in 1976 because the Royall Street tennis courts where he played needed to be repaired. He didn't get a chance to speak at a town meeting, so he instead ran for town council, where he served for 12 years. A Navy veteran, he shrimped for two years before starting Regional Materials Handling in 1984, which he still runs.
He has chaired nearly two dozen boards and volunteer organizations throughout his life, some of his most memorable being Mount Pleasant's sesquicentennial celebration and the Ravenel Bridge Celebration Committee. He also serves on the board of directors for MUSC Children's Hospital Foundation and is the chairman of Save Shem Creek Corp. "The town was growing fast, and people weren't happy, but they didn't have a voice. I like to think Save Shem Creek made a difference in the town. We got involved, we worked to get certain people elected and, in a way, we've made an impact."
Though his involvement in town politics and community runs deep, he is most grateful for his family. He married his high school sweetheart, and their son's wife and triplet grandchildren call East Cooper "home" as well.
By Anne Schuler Toole