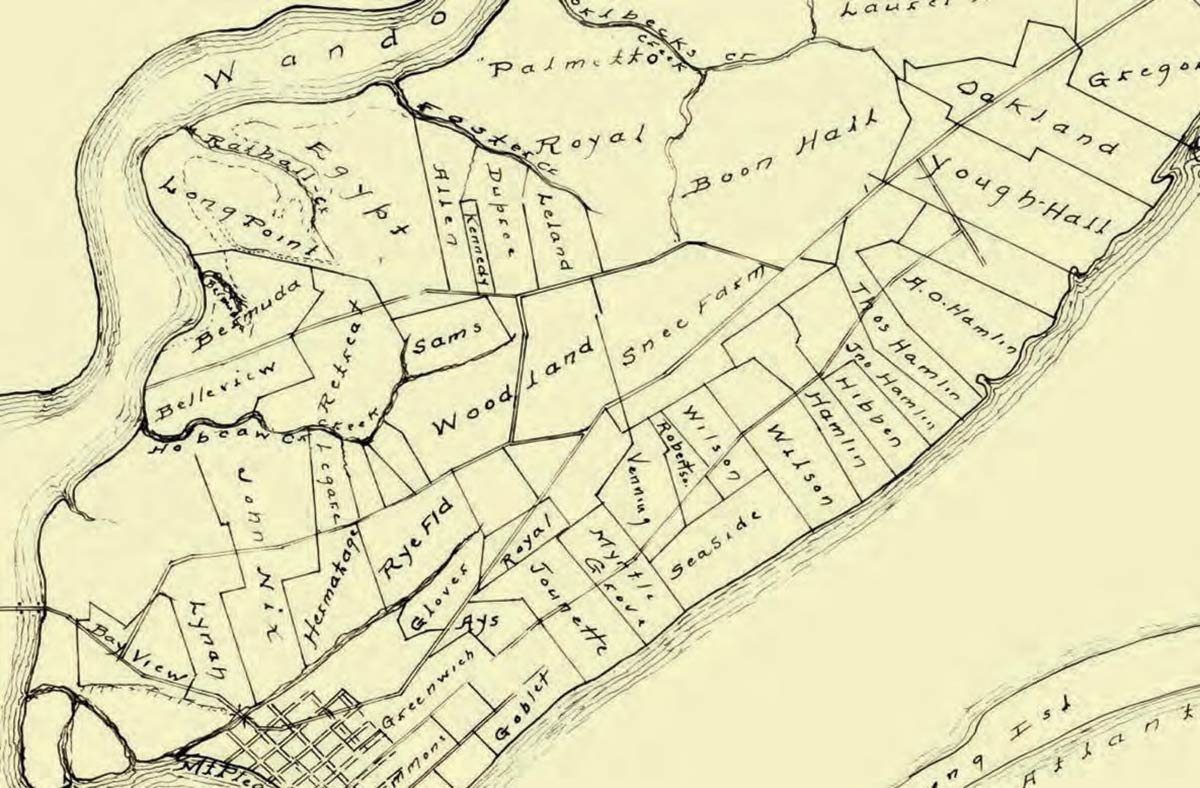 Decades ago, Hamlin, located on both sides of Rifle Range Road north of Mount Pleasant, was a rural farming community. Though its mostly black residents lacked paved roads, city water and sewer and convenient places to buy groceries, they enjoyed a close-knit relationship with their neighbors and a long-term attachment to the land – some of them able to claim lineage that stretched back to pre- Revolutionary War times.
Today, the majority of Hamlin's roads are paved, and new homes have sprouted among those that have been there since the 1960s and before. It's still mostly African-American, but there are some white families, and, after Hurricane Hugo roared through coastal Carolina in 1989, city water arrived for everyone, though some homeowners still rely on septic tanks. According to real estate agent C.J. Garrett-Roth, there are around 350 homes in the area that can be considered to be part of Hamlin.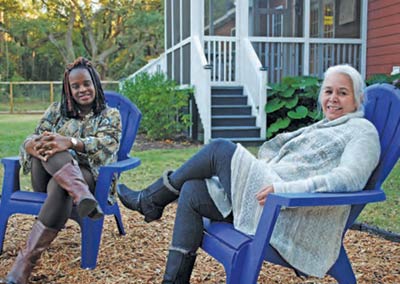 With intense growth, especially to the north and west, much has changed for the people who live in Hamlin, but a distinct sense of community remains, especially for those families that have called the area home for six or seven generations or more.
Terry Rouse, whose grandparents were sharecroppers, was born and raised in Hamlin, moved away, then returned for good in the 1980s. He said as a youngster, he lived in a "dirt-road community where everybody knew everybody," and where children tended to live nearby, even after they reached adulthood.
"If someone had 10 children, each of them had a spot to build a house," Rouse pointed out. "Each kid had a place for a home. That's the way we did it back then."
He said the closest place of any size to shop was the A.B. McConnell store on Highway 17, but he added that a man named Fred Swinton owned a combination barbershop/ store that was more convenient to the residents of Hamlin. Rouse remembered that on Saturday morning, John Bennett would traverse the community with his horse and buggy, selling fresh vegetables, cookies and candy.
And, he remembered, there were three night clubs in Hamlin. In fact, according to Janette Lee, who has lived in the community for most of her 74 years, Boston Grill Road was cut in 1953 at the request of a man who owned a club by the same name.
Lee, whose great-grandmother, Serena Jefferson Spann Linnen, was born a slave on Boone Hall Plantation in 1864, preferred to refer to the community as 7 Mile. "For some reason, people started saying Hamlin," she commented.
Erica Grate-Simmons, now an instructor at the Medical University of South Carolina Nursing School, has spent 35 years of her life in Hamlin and attended Jennie Moore Elementary School when its student body was 100 percent African-American. She spent her summers with relatives in New York City and lived there permanently for eight years before returning to Hamlin.
Grate-Simmons reeled off the names of Hamlin's largest families over the years: Manigault, Jefferson, Moultrie, Horry and Campbell.
According to Hamlin historian Elizabeth Hamlin "Liz" McConnell, the community was established in 1701, not long after Copahee Plantation was purchased by Thomas Hamlin, one of her ancestors, in 1696. The plantation originally encompassed around 1,200 acres of land. Later divided into Copahee and Contentment Cottage, part of what remains, around 400 acres, is known as Hamlin Farms and owned by McConnell's brother, Osgood Darby Hamlin III.
Sixteen years after they were freed from slavery by the outcome of the Civil War, in 1881, part of the plantation was purchased by African-American farmers. James Hibben Hamlin sold 30 lots of approximately 10 acres each in an area that became Hamlin Beach, between Copahee Sound and Boone Hall Plantation. Among the names of the buyers, noted on a copy of the plat stored among thousands of other bits of information in the "history room" in McConnell's house, are Jefferson, Coakley and Daigle.
The area is now bisected by Rifle Range Road and Hamlin Road.
A handwritten note on the document in McConnell's possession describes the sale: "Plat of a tract of land formerly a part of Cottage cut off and divided into lots for the purpose of sale situate in Christ Church Parish on the waters of Copahee Sound with such marks and boundarys as are shown. Surveyed at the request of J.H. Hamlin, Esq. and owned by Mssrs. J.H. and P.M. Hamlin and S.P. Girardeau."
Hamlin also is home to Cook's Old Field Cemetery, which was established by the Hamlin, Hibben and Leland families before the Revolutionary War. Listed on the National Register of Historic Places, the cemetery is the final resting place of James Hibben, one of the founders of the town of Mount Pleasant.
The community is home to generations of South Carolinians. Some have lived in other places temporarily, but many have returned to their roots in Hamlin.
By Brian Sherman