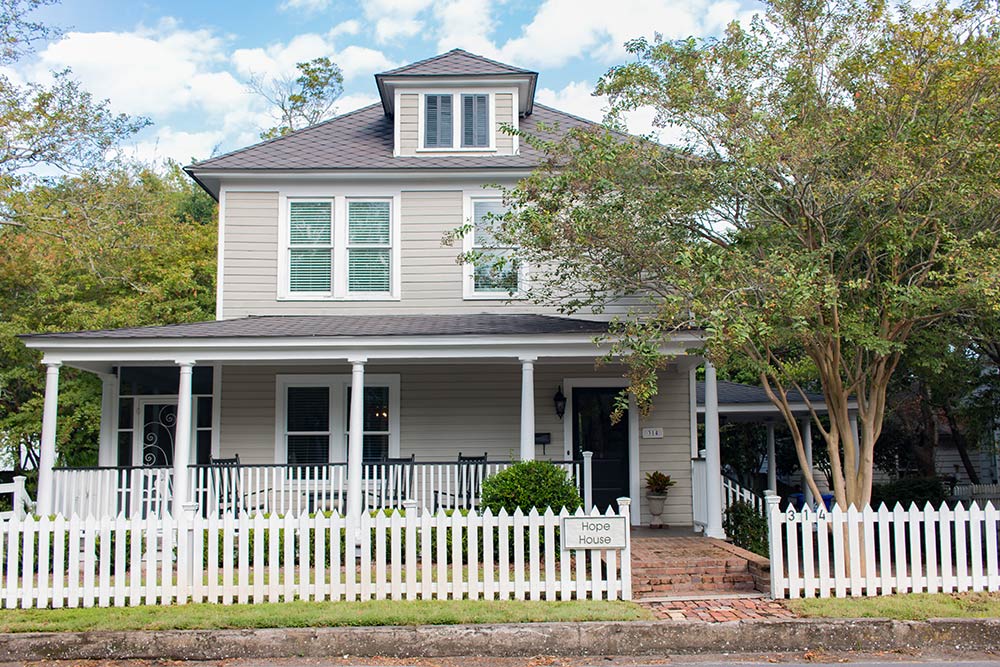 When a loved one is in the hospital, life is overwhelming enough. What happens when the hospital is far from home? Where will you stay? Where will you eat and shower? If you have to relocate, how will you afford it? Hope House in Mount Pleasant is the answer to all these tough questions.
Celebrating the 10th anniversary since it opened its doors, Hope House is a hospital hospitality house that welcomes guests 18 and older to stay for free when a loved one is admitted to an area hospital. The concept and its success amaze Director Beth Moore, who had no idea what would become of the house when Mount Pleasant Presbyterian Church first bought it.
In fact, the church's original intention was to tear down the home and create a parking lot. But with its 100-year-old history, they were led to preserve it instead.
"We sat in meetings every Monday night for almost a year trying to come up with ideas on what to do with this home. We had a zillion ideas, everything from a parlor for brides to a coffee house," Moore recalled. While the Hibben Street home was habitable, it was in far-from-ideal condition with its leaky roof, potbelly stove and dilapidated porch. When the idea took form to make it into a hospitality home, the church knew they had to renovate it.
Together, the community replaced the roof, the stairwell and the porch; added a sprinkler system and air conditioning; updated the plumbing and the windows; and furnished it.
"We went into it so blindly. All of us felt called, but we had no idea we'd even be able to furnish it, let alone restore it to how it is today. It's amazing," said Moore.
The house offers three bedrooms and two-and-a- half bathrooms, with a one-bedroom, one-bathroom handicapped-accessible cottage behind the home. A total of 11 guests can occupy the home at one time. Inside, residents have a kitchen and laundry area, linens, a pantry stocked with snacks, a computer room, television and frozen meals prepared for them daily by the food ministry. Outside, there is a celebration garden and a prayer garden where residents can sit and find much-needed solace.
Everything is completely donated, down to the extra gas gift cards provided to families.
"We are so blessed to have this house and this community, and we are grateful for the acceptance of our neighbors in the Old Village," Moore said.
Moore is Hope House's only full-time paid staff member, but there are nearly 70 volunteers who dedicate their time to the home and its residents, whether monitoring check-ins, stopping by in the evenings, initiating email requests for items in need or serving as hospital liaisons who partner with social workers to find and screen families.
"It's amazing to think our vision from 10 years ago really has happened – and has been sustainable," said Moore. "We hear so much about how it's changed the lives of people in need for the better, but the community feels it's benefitted them as well. It's changed us all for the better."
To donate to Hope House, please visit mppc.net/hope-house.
By Teri Errico Griffis