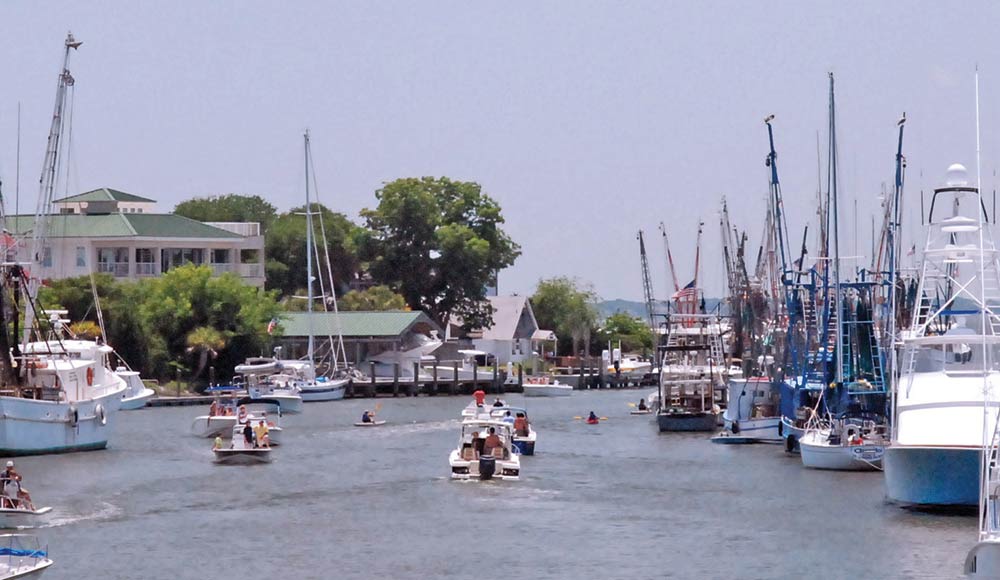 Some of us were lucky enough to grow up in East Cooper. Some of us discovered the area during a vacation, a job opportunity or by fate and decided to call this gorgeous place home because of the laid-back atmosphere, friendly residents and inspiring beauty.
The next few pages feature some of the picturesque scenes that make us proud to live here. We love to show off our splendid beaches, glimmering marshes, live oak trees and charming neighborhoods. The iconic landmarks and the hidden gems add to the quality of life in this place we call home.
By Tonya McGue
---
Storm Brewing Over the Ravenel
Photo by Tomas Runion
The Station 12 beach just past Fort Moultrie on Sullivan's Island offers stunning sunset views of the Ravenel Bridge. This time of year, you can have front-row seats to watch the storms rolling through the Lowcountry. After a long day, it's the perfect spot for fresh air and a stroll on the beach. Not only can you view the Cooper River bridge, but you'll also see the Charleston peninsula, the Morris Island Lighthouse, cargo ships cruising in and out of the harbor and wildlife such as dolphins and pelicans. You can take this in — all while enjoying a soft ocean breeze and sand beneath your feet.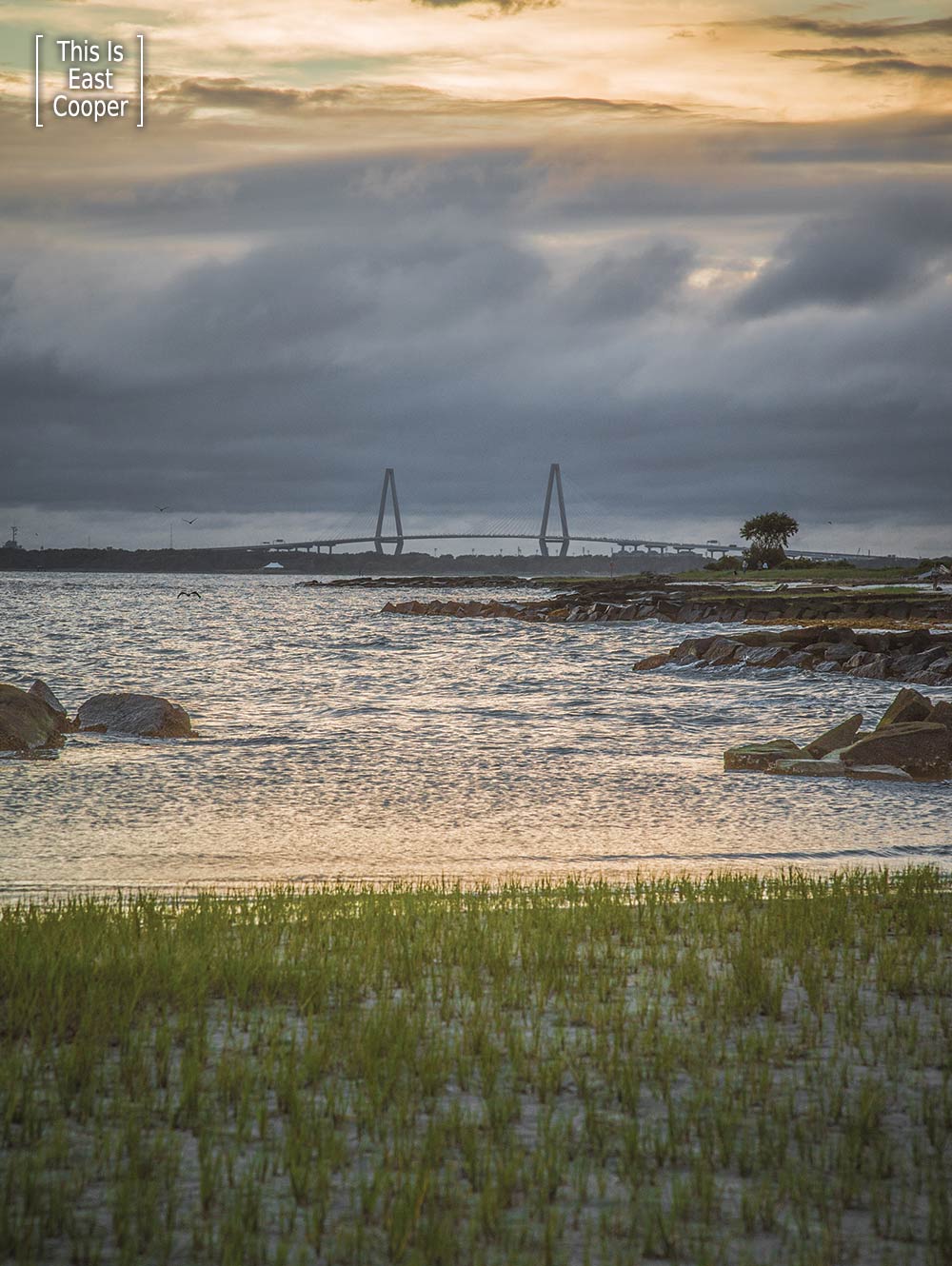 Glimmering Marsh
Photo by Tonya McGue
Mount Pleasant is surrounded by water, and much of that is covered in a blanket of tidal salt marsh that changes colors with the passing of each season. In the fall, the tall grass begins to transform from shamrock green to shimmering yellow to a golden-brown winter hue. Many animals, like egrets, great blue herons and fiddler crabs, live in the marsh and adjust to the rising and falling waters. The red-roofed building in this photo houses the Charleston Harbor Marina offices. Next to it, you'll find the launch site of the Charleston Water Taxi, where you can ride all day for $15.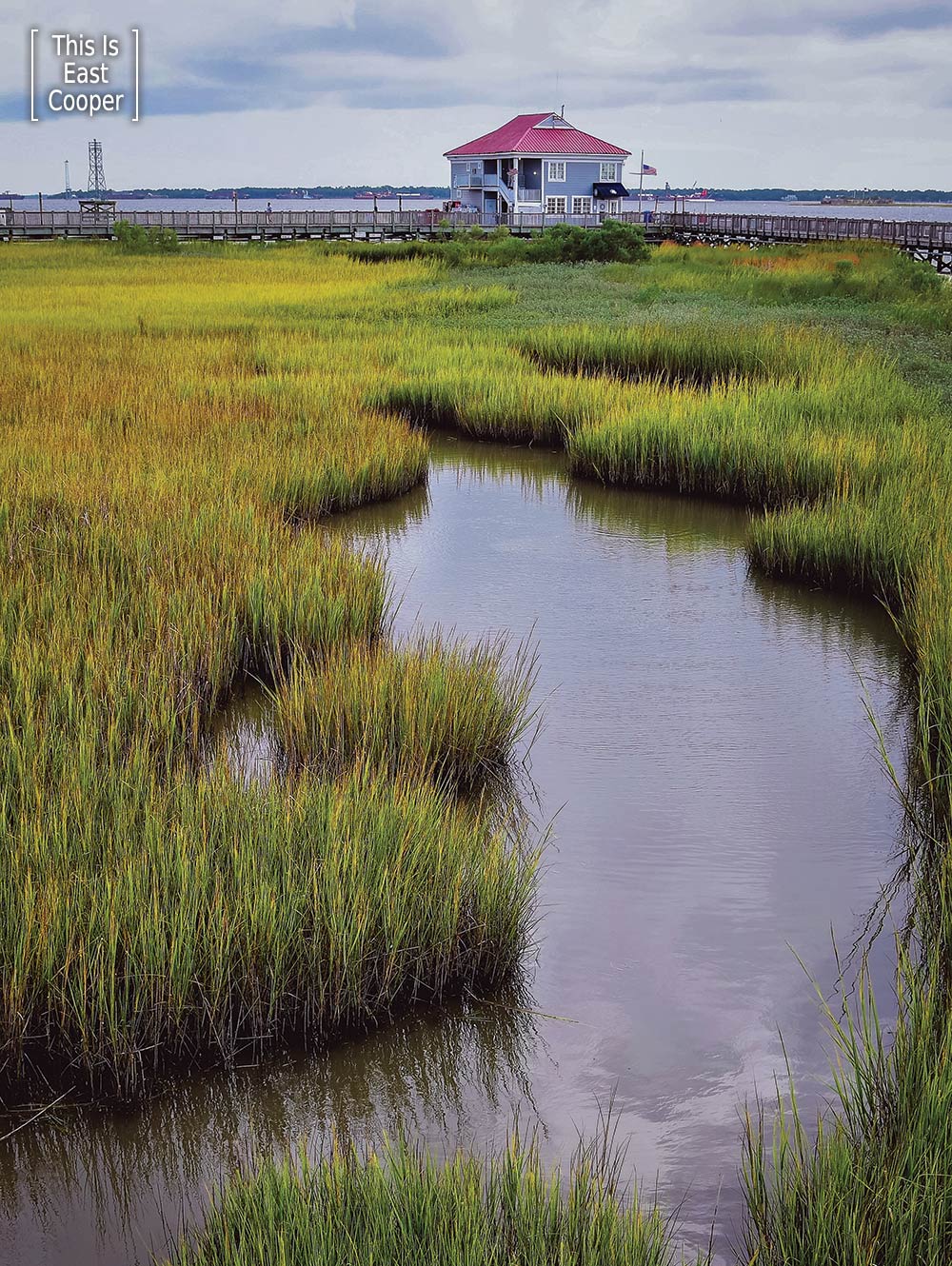 Avenue of Oaks
Photo by Tonya McGue
The oak trees at Boone Hall Plantation are probably the most photographed trees in Mount Pleasant. In 1743, the son of Major John Boone planted these trees, arranging them in two evenly spaced rows. It took two centuries for the massive, moss-draped branches to meet overhead, forming today's natural corridor. The tree tunnel provides a memorable approach to the historic home and gardens, founded in 1681 and opened to the public in 1956. The majestic oaks are so popular that at least seven movies have been filmed at the site.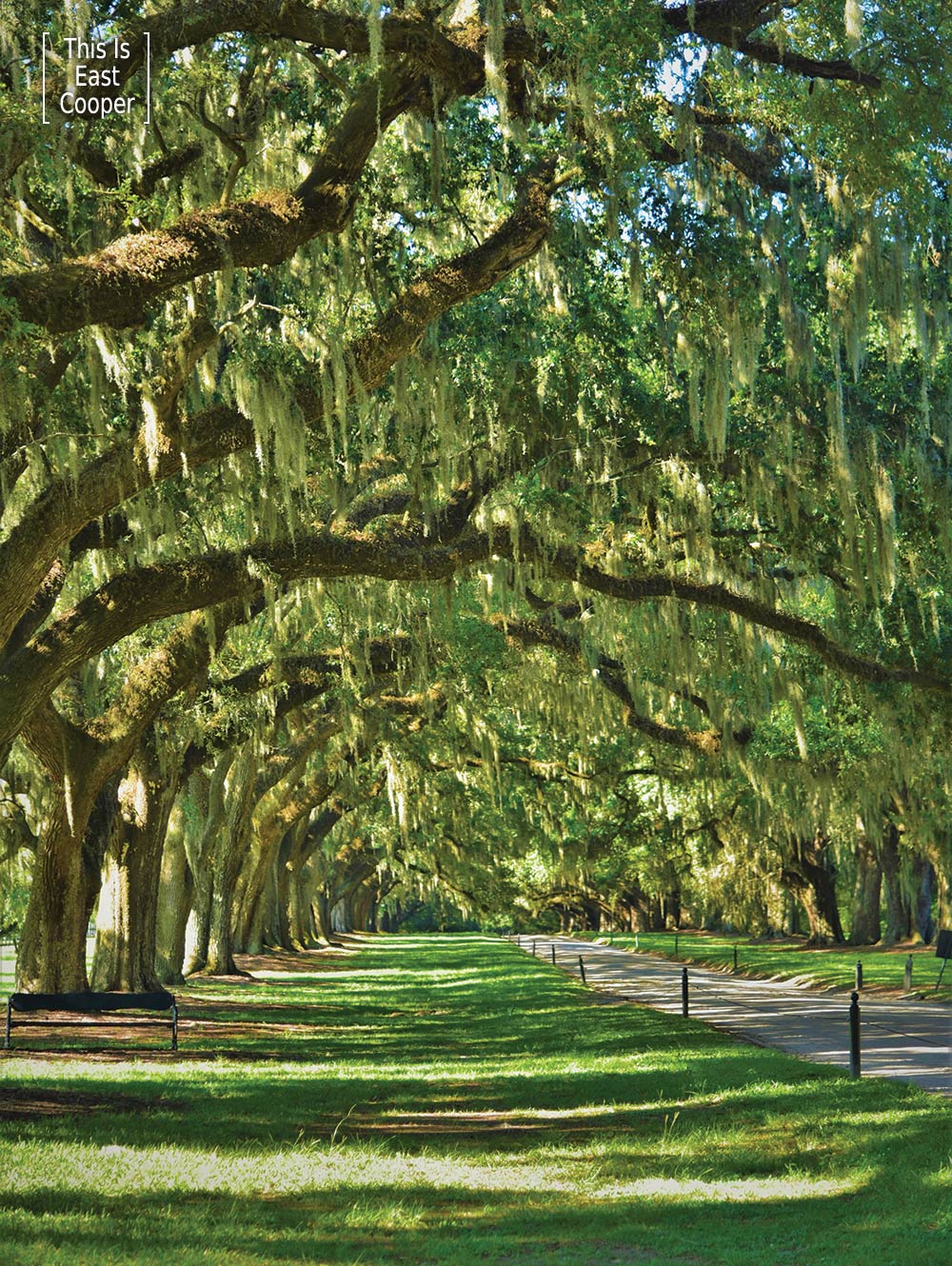 Venice or Mount Pleasant?
Photo by Thomas Runion
I'On is an example of one of the many beautiful neighborhoods in Mount Pleasant. Canals, lakes, trails and playgrounds are integrated into this 24-year-old neighborhood of almost 800 homes inspired by the architectural style of downtown Charleston. The houses offer a historic look without the maintenance of a 200-year-old structure. I'On was designed with narrow traffic-calming streets, extensive sidewalks and porch-fronted homes. The neighborhood features 8.5 miles of public walking trails and marsh-front paths, a deep-water boat ramp, three crab docks, an outdoor amphitheater, two lakes, 12 pocket parks and I'On Square with its quaint restaurants and shops.