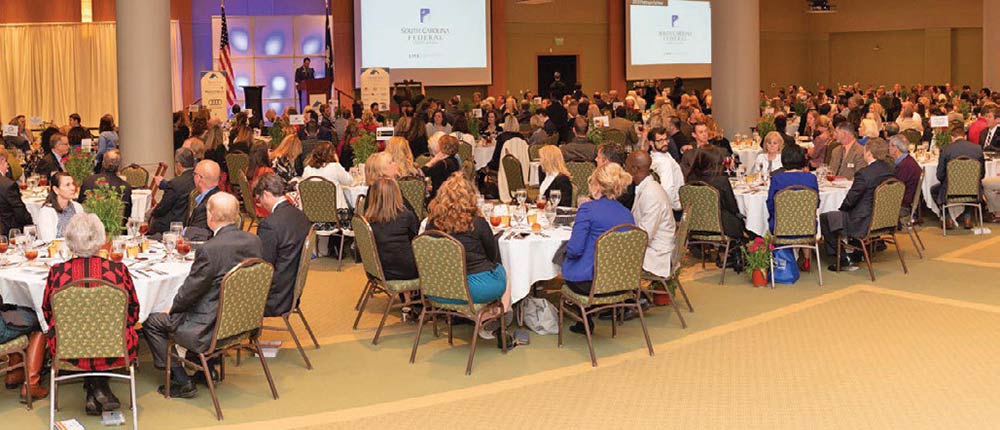 Who Are They? What Is It? Glean Insight into This Prestigious Designation
Remember Honor Society from high school — how all the kids at the top of the graduating class were in Honor Society?
As a newly minted, wet-behind-the-calculator Realtor®, the Realtors of Distinction was my "Honor Society." Achieving this designation was my quest for the banner of achievement to show the world (and myself) that I was smart, industrious and savvy enough to be ranked among the best of the best in the business of real estate.
Of the 5,843 members of the Charleston Trident Association of Realtors (CTAR), only 292 individual agents and 29 teams were in the 2018 class of Realtors of Distinction award winners. What brought "distinction" to these Realtors? What does a Realtor have to do — or not do as it turns out — to achieve the designation?
As we set out on this journey of discovery, it is important to point out that not everyone who sells real estate is a Realtor. Passing the South Carolina licensing exam makes you a "salesman." To be a Realtor requires attending classes, passing a test on ethics and professionalism and taking a pledge of adherence to the code. A code violation results in a Realtor being brought in front of a panel of peers at CTAR for evaluation and/or discipline.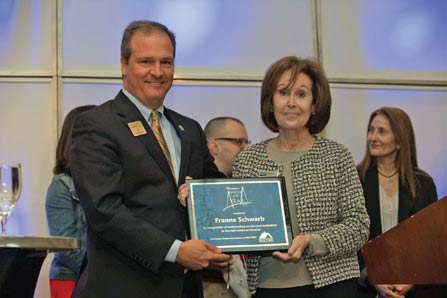 Being free of Code of Ethics violations for three years is one of the three criteria categories necessary to apply for the designation. This is the first feather in the cap of a Realtors of Distinction. These Realtors run their businesses with professionalism and a high standard of ethics.
Professionalism teamed up with high ethical standards is the foundation for creating a busy and lucrative business. Business success creates the next category measured for membership in this elite group: sales volume and number of transactions.
In 2018, entry-level sales volume for a Silver level of distinction, which represents the top 10% of sales volume, was $7,900,000 with a minimum of 22 sides. Note: Side means representing either the buyer or seller at the closing table. Minimum sales for the top 2% ranking of Platinum required $18,700,000 in sales volume and 44.5 sides. My favorite category is Rising Stars. These are agents with two years or less in the business who have sold over $5,900,000 worth of real estate or had 16.5 sides. These guys learn fast and hustle. In every category, these Realtors work hard and have a lot of experience!
And regardless of the number of sales, experience is a very good teacher, so it stands to reason an agent with Realtors of Distinction status would have real estate knowhow plus a good grasp of market trends and knowledge of many neighborhoods across the Lowcountry.
Staying up with cutting-edge industry processes and procedures requires constant learning. To this end, education is the remaining area of eligibility. To renew your license requires taking 16 hours of continuing-education credits. Realtors of Distinction are required to obtain an additional 12 hours of learning. Continuing to learn and hone industry skills adds another level of "distinction."
But who does all the gathering of statistics and organizing of event details? As it turns out, The Realtors of Distinction award is a product of the members and by the members with help from CTAR.
According to CTAR CEO, Wil Riley, "The ROD (Realtors of Distinction) event is a great opportunity to get many of our top-producing members together. It is a gathering of some of our best to hear a top-level speaker, gain marketing exposure and receive recognition for a year of hard work. It is true that members must apply for the award and pay an application fee. Because of federal regulations on not-for-profit organizations, this is the only way our association can continue the program."
It may not be an Honor Society, but the Realtors of Distinction award program is full of honorable Realtors and recognizes a society of high achievers.
Are there distinctive agents working at a high level for their clients without Realtors of Distinction designations? Absolutely. Some are newer, some don't need or want to do that much business, and some choose not to apply. At the end the day, the most distinctive agent is the one who partners with you. The one who listens to and understands your dream for a new home or lifestyle; who works side by side with you to find the perfect home and negotiate the perfect price; and who works seamlessly to handle every detail for closing. And, just maybe, it is your transaction that tips the scales and puts your distinctive agent into the top 10% to rank among the Realtors of Distinction for next year.
To get a copy of the PDF listing all Realtors of Distinction, go to charlestonrealtors.com/realtorsofdistinction. Scroll to the bottom of the CTAR webpage.
By Sarah Graham