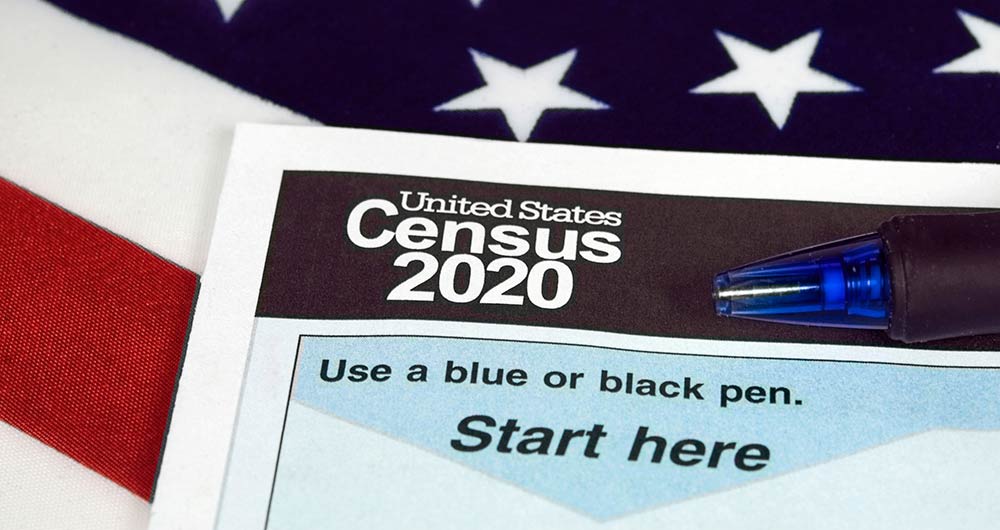 For 230 years, the census has been one of the most important and historical events in our nation. It is mandated in the U.S. Constitution. Every 10 years since 1790, multiple generations of our ancestors have participated. In 2020, it is our turn to be counted once again.
In the past, documents were delivered and returned by mail or someone went door to door to record who lived at each residence. For the first time ever, you will be able to respond to the census online from any device. Pairing new technology and census takers using smartphones and tablets will result in the most modern and efficient census ever.
"The goal of the 2020 census is to count everyone once, only once, and in the right place," said Dr. Steven Dillingham, director of the Census Bureau.
What to Expect
Every household will receive an invitation in the mail to participate in the census by April 2020. You will have three options. You can respond online, by phone or by mail. If you do not respond by the end of May, a census taker will visit your home.
Why a Census?
The census is more than just a head count. It gives us a current picture of the nation and how it has changed over time. It's also about fair representation, redistricting and participating in our democracy.
"The outcome of the 2020 Census is huge," said Tim Olson, associate director of field operations at the Census Bureau. "It determines how we are represented in Congress and how federal resources are allocated to the state and local levels."
The results are used to reapportion the House of Representatives, determining how many seats each state gets and are used by states to draw state legislative and school district lines.
The data collected also helps determine the distribution of more than $675 billion in federal funds, grants and support to states, counties and communities. The money is used for schools, hospitals, roads, public works and other vital programs.
Local Economy
The census data is used locally in at least three ways. Businesses analyze the information to decide where to build offices, facilities, restaurants and stores. Real estate developers look at it to build new homes and revitalize old neighborhoods. And, local governments use the data for public safety and emergency preparedness.
Temporary Census Taker Jobs
The census count also adds temporary jobs to local economies. Charleston-area field representative (census taker) positions are currently being advertised online and through local media. The pay for Charleston County is $16.50 per hour, plus reimbursement for work-related mileage and expenses, where applicable. Census takers collect census data and conduct door-to-door surveys. They explain the purpose of the survey, ask questions and enter information into a laptop computer or onto survey forms. The position fluctuates between full and part time, and applicants must be available days, evenings and weekends. For an application packet, call 855-562-2020 or visit 2020census.gov/jobs.
Strict federal law protects your census responses. It is against the law to disclose or publish any census information that identifies an individual or business.
For more information about the 2020 Census, visit 2020census.gov.
By Eileen Casey