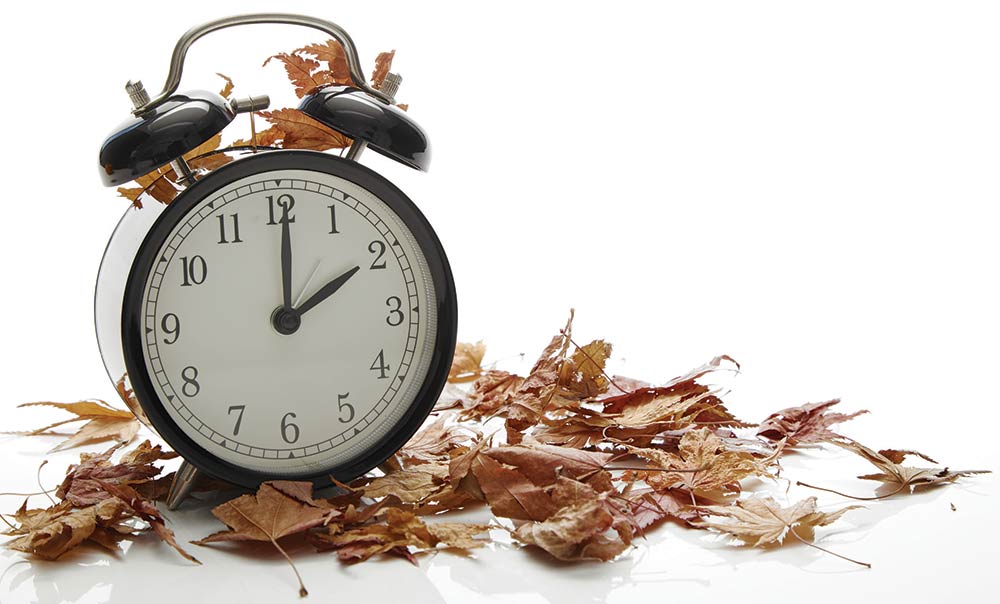 Waking on the morning of Sunday, Nov. 3, and realizing there's an extra hour to wallow — by the clock's terms — is a nice perk. But the joy of that glorious hour fades when it starts getting dark before dinner time and you remember how short the days seem in the winter.
Daylight saving time (DST) occurs in the spring when clocks are turned an hour forward, so it is perceptively lighter later in the day. In the fall, DST ends, and clocks are turned back one hour. What started in World War I as an effort to make better use of the daylight and conserve fuel for power has slipped in and out of use inconsistently, spawning confusion as some states observed it and others did not. It has since morphed into the standard U.S. practice with the exception of parts of Arizona, Hawaii and many U.S. territories.
Now, over a century since DST started, its pros and cons have changed just as the economy, technology and lifestyles have. Research shows that when DST begins in the spring, there is a corresponding decrease in crime and a slight economic boost. There are also alarming negatives like an increase in car accidents, and as much as a 24% increase in heart attacks, according to cardiology journal Open Heart. The latter two are largely attributed to loss of sleep and disruption of the circadian rhythm.
In the fall, when DST ends, short days and limited sunshine take a toll on both mental health and the economy, with as much as a 4.9% decrease in spending, one JPMorgan study showed.
Seasonal affective disorder (SAD) is more prevalent when DST ends. Symptoms for winter-specific SAD — feeling depressed, loss of interest in activities, low energy, sleep problems and weight changes — appear in late fall or early winter but are alleviated when spring and sunshine return. For the 10 million Americans who experience it and the additional 10-20% of the population estimated to have mild cases, light therapy, medications and psychotherapy are some common treatments
Many industries in Mount Pleasant feel the effects of the November time change on their wallets and schedules. Wedding venues like Goldbug Island must accommodate earlier schedules for outdoor ceremonies. Real estate agents also feel the change. "We tend not to show listings in the dark, but after work is when a lot of buyers can look at property. Home inspectors' and photographers' hours are also shortened," explained Lauren Newman, a Realtor with The Dede & B.V. Team at Carolina One.
Many restaurants and outdoor recreation businesses who thrive on sunny summer evenings also see a drop in business. "We're doing less tours because there is less sunlight, and, while the payroll fluctuates, the monthly bills are the same in January as they are in June," said Ben-Jamin Toy, owner of Nature Adventures on Shem Creek. He has resorted to creative offers like "happy hour" specials to encourage teachers and others who get off work earlier to spend some time on the water. "Saltwater therapy is a great way to beat the winter blues. This area still has good water temperatures and comfortable air at that time. We also do a lot of blackwater paddles inland where the trees block cold winds and there are no waves. There are still ways to get out and enjoy the sunshine we do have."
There may be a light at the end of the DST tunnel, though. South Carolina's state legislature has passed a bill that could keep us in a permanent state of DST — the best of both worlds: a boost to the economy, sunnier evenings, less winter blues, and less health and safety risks, though Congress must first give states the permission to use DST year-round. Until then, when the time changes this November, be conscious of your sleep and habits, seek help if you feel the winter blues and support your local businesses.
By Anne Schuler Toole