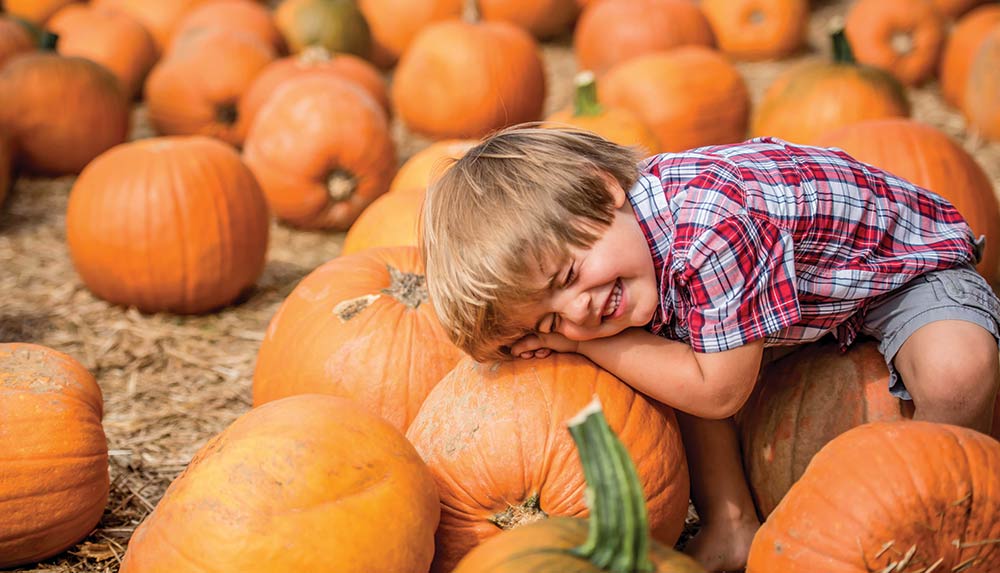 In 1955, the McRae family purchased Boone Hall Plantation, hoping to share a bit of farming family tradition with neighbors and ambling visitors alike. For the past 23 years, the Boone Hall Pumpkin Patch has done just that, offering activities that appeal to little ones breaking in their first pair of shoes and to those still kindling their inner kid.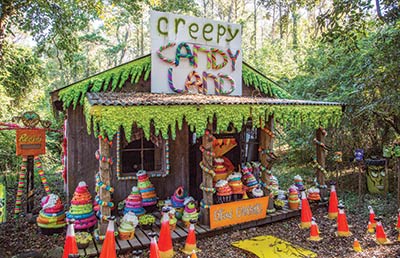 Today, the Boone Hall Pumpkin Patch is one of the state's largest fall festivals. The Pumpkin Playground offers kids every opportunity to run, jump and play. Climb to the top of an enormous sand pit. Hang from a 20-foot spider web. Jump on one of two 75-foot jumping pillows, like a giant's headrest left behind. "It's a place where kids can get dirty," said Boone Hall CEO Laura Bowers. "Kids can take off their shoes and really play."
Just beyond, the "All-American" petting zoo hosts a world of animals — sheep, cows, goats, camels and even a baby kangaroo named Twitch.
One more recognizable event is the corn maze, an 8-acre labyrinth of twists and turns. Each year, the maze is sponsored by a local business or organization. Past sponsors include Boeing, Coca-Cola, Susan G. Komen's Race for the Cure and Mount Pleasant-based restaurant Sticky Fingers. This year, the maze will be hosted by ABC News 4, and as in years past, the corn will be hand cut using a Bad Boy mower and GPS coordinates to precisely capture their logo.
But one activity that truly sets the Boone Hall Pumpkin Patch apart is the spook-free "monster" hayride. Bowers conceptualizes and constructs every component herself, with the help of her dedicated, creative team and an enormous collection of items once tossed aside. "We care about recycling," said Bowers. "We try to reuse everything." Last year's theme, Candyland, featured giant cupcakes built from discarded earring displays and repurposed trash cans.
It's an experience that leaves the children squealing with delight and coming back for more. "Everybody loves to hear the kids," said Bowers. "Everything we do all year long is worth every bit of it, to hear those kids laugh and squeal. It really warms our hearts."
For those purely out to pick a pumpkin, the 3-acre patch is available for wandering and purchase by the pound, as are a host of local goodies — gourds, mums, jams, and other local treats. And a photo by the old steel tractor and sweet-smelling hay bales is free for the taking. "I have the best job in the world," said Bowers. "We are just blessed to be here, to be able to do this and to be able to do this for the community."
The Boone Hall Pumpkin Patch opens Oct. 1 and runs through Halloween. Admission is $12 per person, ages two and over. To access the festival, use the property entrance across from 2413 North Highway 17. Visitors will not be able to access the pumpkin patch from the main Boone Hall Plantation entrance off of Long Point Road. Call 843-884-4371 for more information or visit boonehallpumpkinpatch.com.
By Jen Glekas