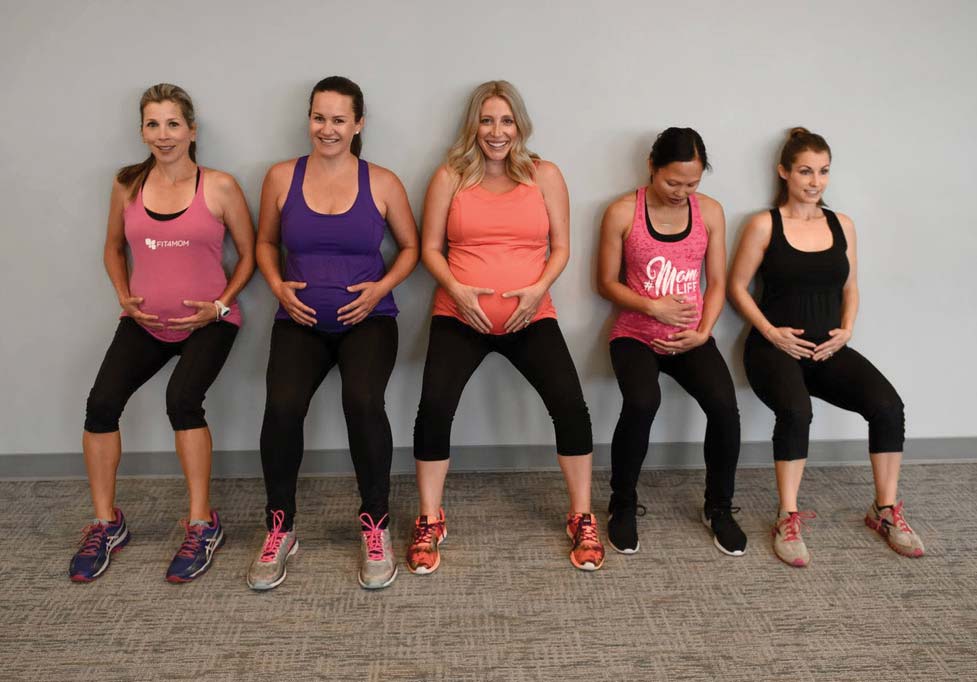 Moving to a new city can be a daunting process, especially for ladies who crave a sense of community and aren't quite sure how to find it. Fortunately, there are always options available for moms who want to have fun, meet other moms and maybe get a little workout in, too.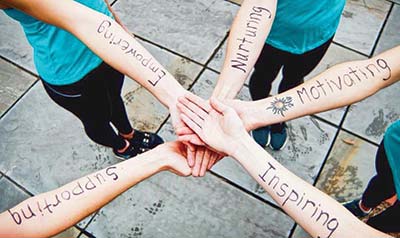 One popular choice, FIT4MOM Charleston, is becoming more and more popular with East Cooper residents thanks to the solid network of friendly mothers who reach out to friends, acquaintances and colleagues, encouraging participation. A part of the fitness landscape since the first location opened in Los Angeles, FIT4MOM promises robust sisterhood as well as the chance to break a sweat — and you can even bring the kids along. Now with locations peppered around the Lowcountry and owned and operated by Erin DiNicola, more moms than ever are enjoying themselves and getting into shape.
DiNicola, originally from the Los Angeles area, relocated to Mount Pleasant a couple of years ago after living in various locales with her husband. A former U.S. diplomat, she found herself scaling back on previous duties after discovering how much she loved being a mother. One day, while she and her husband were living in Michigan — he's active duty military, so they moved around a lot — DiNicola learned about FIT4MOM.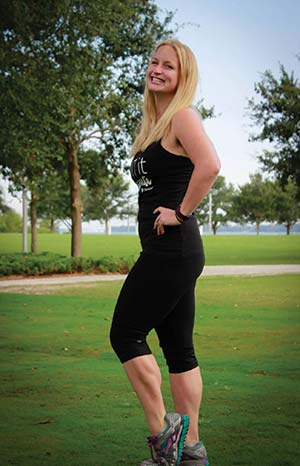 "My husband came home and said he'd met a bunch of mothers who liked to work out and drink coffee and remarked that they sounded like my people," she said, chuckling. "My son at the time was 8 weeks old. … I needed friends, and I needed to get back in shape."
Soon enough, DiNicola was loving every minute of her new fitness community. She ended up becoming an instructor while the family lived in Texas, and, now, as an East Cooper resident, she enthusiastically directs four FIT4MOM locations in Mount Pleasant, West Ashley, North Charleston and James Island — with two more locations opening soon, including one on Daniel Island. The plan is to stay in the Lowcountry and "raise the family" — now with four children — for the foreseeable future, as DiNicola's husband is soon retiring from duty.
Daniel Island resident and newly minted instructor Megan Kirby is looking forward to her role at the Daniel Island location. A FIT4MOM enthusiast, Kirby met DiNicola at an event in town meant for new and expectant mothers and was encouraged to attend classes thanks to DiNicola's friendly, encouraging approach. Now, about a year later, Kirby is completing the online courses to instruct other moms in the Stroller Stride workout.
"I'm a postpartum nurse, so new moms are kind of my jam," she said, smiling. "Even though I'd never before been a fitness instructor, Erin thought I would be a good fit."
When a mother signs up for FIT4MOM, not only is she enveloped into a strong fold of mothers, she also has her pick from an array of fun classes. Wondering why the most popular workout is called Stroller Stride? If you guessed it's because strollers are part of the whole thing, you're right. One of the best parts about FIT4MOM is that moms bring their babies or children along and engage them in the workout. That way, three important parts of mom life are taken care of: getting exercise, obtaining child-care and making new friends. Other workouts are offered —Stroller Barre, Stride 360, Run Club and Body Ignite, to name a few — all with varying intensity and purpose. Classes take place mornings, nights and weekends and moms frequently get together for other outings such as movies and bowling.
"Yes, you get a great workout, but I think the most important part of FIT4MOM is the supportive group of women," DiNicola said. "We understand what you're experiencing, emotionally and mentally. It's a village of women supporting you in the journey of motherhood."
DiNicola and Kirby also pointed out that moms who feel insecure about a lack of being "in shape" will feel patently welcomed, as will mothers of teenagers and even empty nesters.
---
For moms who like to work out alone on the treadmill, exercise bike or take an adults-only class, plenty of other options exist in the East Cooper area. Many gyms and fitness centers offer child-care at no additional cost or low cost with regular membership, and moms are able to take advantage. Most importantly, the kids have a great time and are tired afterward!
One new spot, Burn Boot Camp, offers moms the ability to attend on the fly without a prior class reservation and drop the children off in their special "Childwatch" service. The service is complimentary with the price of the workout class, and friendly adults are onsite to keep kids engaged and having fun while mom gets her exercise.
Kids Club at Gold's Gym, one of the Lowcountry's most populated fitness centers, allows kids to enjoy supervised activities with a crew of caring, enthusiastic adults while moms get a workout accomplished, relax in the steam room or meet with a professional trainer.
The Kids Room at The Barre Code boasts a small child-to-adult ratio, lots of fun stuff such as toys, music and kids shows and attendants that are all CPR certified.
Another popular fitness center in Mount Pleasant, O2, offers a Kids Club with activities ranging from holiday parties and face painting to kid-focused exercise and music. Moms pay just a few extra dollars with regular membership, and kids of all ages get to have fun for up to two hours during mom's workout, plus attend special events.
By Denise K. James