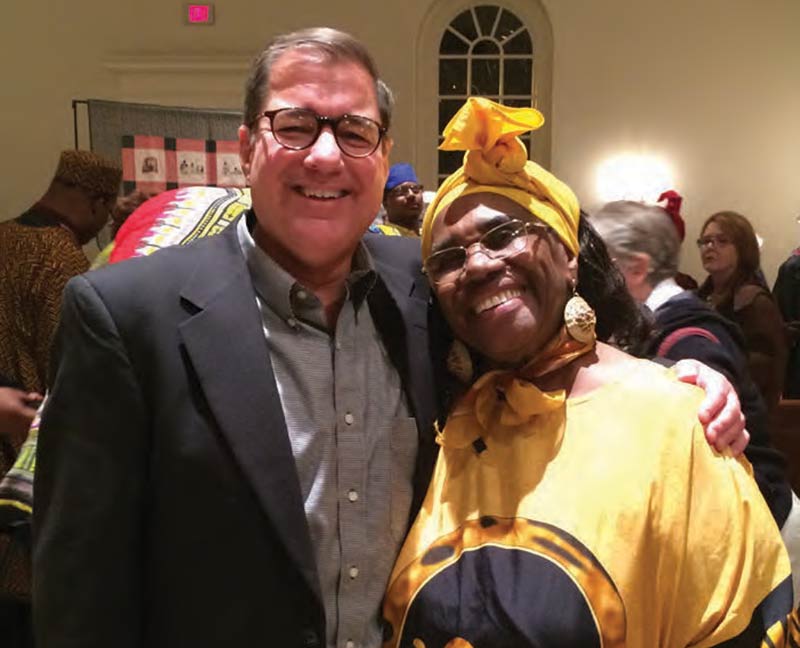 Do you remember the first music you heard as a child? Growing up on my family's farm in the Pee Dee, I recall "Swing Low Sweet Chariot," sung by my nanny, Doretha. The sweet sound of her voice became a part of me forever.
"Swing Low" is a spiritual, and, to honor Black History Month in February, I wanted to pay tribute to my state's heritage by preserving this music and making it the official South Carolina state music – so I set out to accomplish that goal.
While I was in graduate school, I wrote a major research paper on African-American religious music in the Antebellum South that revealed the strong link between the Palmetto State and spirituals. Mrs. Lula Mitchell Holmes of St. Helena Island not only helped me get a good grade on my paper but also inspired me to do something to preserve this music, culture and heritage. A descendant of slaves, she performed the "Gullah shout," which begins with a spiritual.
Why make the spiritual our state music? There are many reasons, but the most significant I found is that many spirituals originated in South Carolina.
In 1999, Gov. Jim Hodges signed a bill making the spiritual the official state music. I had the privilege of initiating the bill, with the help of Sen. Darrell Jackson, a black Democrat from Columbia, and Rep. Chip Campsen, a white Republican from Charleston County. At the time, one historian was quoted as saying, "The spirituals are as defining a music of South Carolina as the blues are of Mississippi."
Spirituals were passed down orally for many years. My research revealed they were first committed to writing in South Carolina on St. Helena Island. Many songs are indigenous to the South Carolina coast, but slave narratives indicate they were sung in several areas of the state. Clearly, South Carolina, more than any other state, can call the spiritual its own.
The late Booker T. Washington best described spirituals as "the spontaneous outbursts of intense religious fervor … having their origin chiefly in the camp meetings, the revivals and in other religious gatherings."
The day before I was to testify before a Senate subcommittee chaired by Sen. Jackson, I went to Burke High School and asked Vivian E. Jones, then director of the Burke High School Blue Notes, to record a few spirituals to play for the senators. I listened to their beautiful voices as they sang three songs for me and ultimately for the legislators, who listened to them intently as I played them on my boom box.
After hearing the songs, the legislators voted unanimously, right in front of me, to pass the bill. I am grateful to them for their support, but, ultimately, I thank God for my upbringing, which spawned the idea to make the spiritual our official state music.
The bill is a tribute to the African-American citizens of our state and their contributions to our culture and heritage, and it makes sure this music will never be forgotten or lost. I envision this bill enhancing and promoting African-American history in our colleges and museums, and I hope it will further benefit education through music scholarships. Hopefully, the International African American Museum planned for Charleston will incorporate the spirituals throughout.
By Matthew Butler Chandler