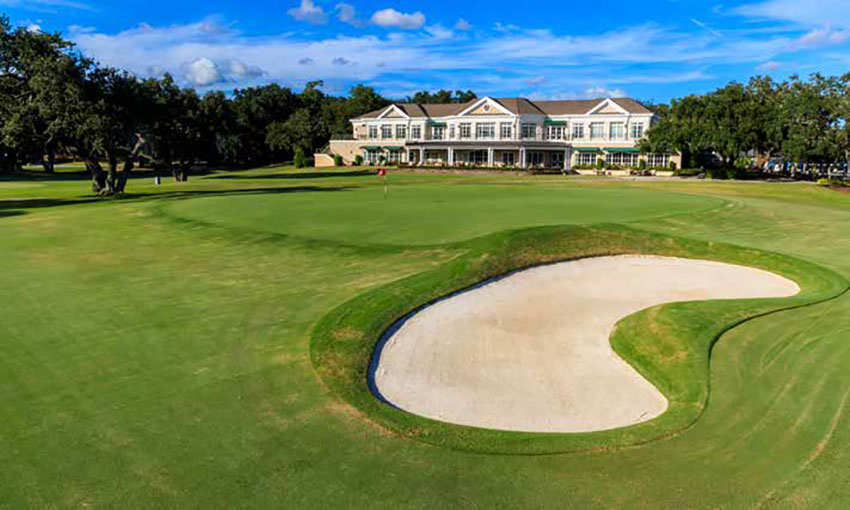 Outside a window of the second floor of the Country Club of Charleston, a soft winter sun shone down upon the venerable and historic golf course, as a few members worked their way to the 18th green.
In a few months, this laid-back, quiet atmosphere will be replaced with cheers from tens of thousands of spectators applauding female golfers taking part in the 2019 USGA Women's Open Championship that will be played from May 30 to June 2.
It is quite an honor for a club to be selected as a site for any USGA championship, let alone one that will bring the best female golfers in the world to Charleston for a week of practice and top-level competition.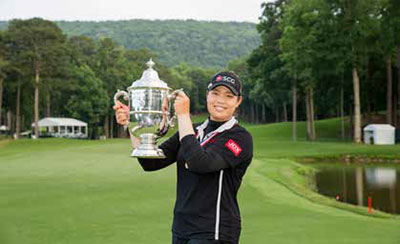 "With the history of the club and the fact that we successfully hosted the 2013 U.S. Women's Amateur Championship, it seemed like a natural for the club to host the Women's Open," said Frank Ford, general chairman of the event. "We also had one of the greatest players in women's golf, Beth Daniel, grow up and play here. She is still a member and will be very involved in the tournament."
The Country Club of Charleston is a fabulous Seth Raynor-designed layout, one that will challenge the best women players in the world, especially if the wind kicks up off the nearby harbor and ocean.
"We have such a notable history of golf in Charleston, and the Country Club of Charleston is a big part of that history," said Ford. "There is evidence that the first golf balls and clubs in America were brought to Charleston, and a golf course sprang up near where the College of Charleston is now. The Country Club was formed in 1900 and has been at its present site since 1909. We were one of the charter members of the Carolina Golf Association in 1909, and the great pro Henry Picard played here for a number of years in the early part of the 20th century."
Ford reflected on the 2013 Women's Amateur and its successful, smooth operation and how the event was run – and how that led to another opportunity to host: "It was a great event, and we had a wonderful winner. About 13 or 14 months after the end of the Amateur, the USGA asked if we would be interested in hosting another championship. It was between the USGA Senior Open and the Women's Open, and we felt the Women's Open was a better fit for our golf course and club."
Two Mount Pleasant residents are thrilled that the Women's Open will be coming to the Country Club of Charleston. They will be directly involved – serving up-close and personal in the running of the event as two of more than 2,000 volunteers.
"It's a real privilege to take part in an event as prestigious as the Women's Open," said Stephen Smith. "The Country Club of Charleston is the perfect venue. I have taken part in several PGA events, including the 1997 U.S. Open at Congressional Country Club in Washington, D.C."
An accomplished golfer, Smith also played in the 2001 U.S. Senior Amateur at Norwood Hills Country Club in St Louis.
"I've been retired since 1994, so playing golf and traveling is what I do," Smith said.
He is a member of RiverTowne Country Club, Dunes West Golf & River Club and Snee Farm Country Club.
"They couldn't do any better than Charleston as a tournament site, given the rich golfing history of this amazing town. The public should receive the event with a great deal of enthusiasm," he said.
This will be Leigh Moring's third U.S. Women's Open as a volunteer. She grew up playing golf and "always loved going to LPGA events because the pro golfers are so fun to watch and (are) extremely accessible."
She explained, "When I found out a few years back that the Open would be coming to Charleston, I could not wait to sign up to volunteer again. It's one of the best ways to experience a golf tournament. It will be great to host the world's top golfers right where we live."
She also hopes the event will inspire more girls to learn to play golf.
Mark Sawicki, USGA championship director, said the selection process for choosing a place to host a major championship "begins with golf course … indentifying a course that can provide what we would term the ultimate test by challenging a player mentally and physically and requiring them to use every club in their bag. Then it comes down to finding a community that will support the championship. The Country Club of Charleston and Charleston and surrounding communities fit the bill on both accounts."
Sawicki said hosting a major tournament such as the Women's Open is a "significant undertaking for a club … for the members to give up (the) golf course for 10 days. But the Championship will have between a $15 to $20 million – or more – impact on the local economy and will be broadcast to 100 countries around the world by Fox Television, resulting in 'enormous' exposure for the city and area."
The history and playing characteristics of the Country Club of Charleston's course will not be lost on the players, Sawicki opined: "Seth Raynor is truly one of the greatest golf course architects of all time. When you play the course, there are intricacies that you don't see walking it or riding a cart around it. The course has subtle nuances."
The layout's green complexes are unique and challenging, and the sand bunkers are deep. The views afforded from many of the holes are stunning.
The first hole looks rather benign, a straightaway par 4. But its green is slightly elevated with runoff areas around it, making it difficult to get up and down if you miss the putting surface on the approach. No. 11 is a rather famous par 3 that has a redan-style green that can make putting extremely difficult. The 14th is a short par 4 but can accommodate treacherous hole locations on the green, making getting down in two putts difficult. No. 16 has a horseshoe-shaped green with a deep bunker sitting in front and a severe back-to-front slope on the green.
"It's a real neat hole," said Sawicki.
It is anticipated by the USGA that around 100,000 people will attend the event and that it will draw from far and wide.
"We are working on a parking plan and moving people in and out of the event in a timely and safe fashion. I'm sure those visiting will enjoy Charleston and Mount Pleasant, where there are so many things to do and see and great restaurants. I know the community at large is enthusiastic about golf," he said, noting that Mount Pleasant alone has five golf courses.
"We have a world-class venue hosting a world-class event," said Country Club of Charleston's Ford proudly. "Our 800 members are very excited about hosting the Women's Open, and we can't wait for tournament week."
The same goes for the Mount Pleasant and the greater Charleston golf community.
By John Torsiello