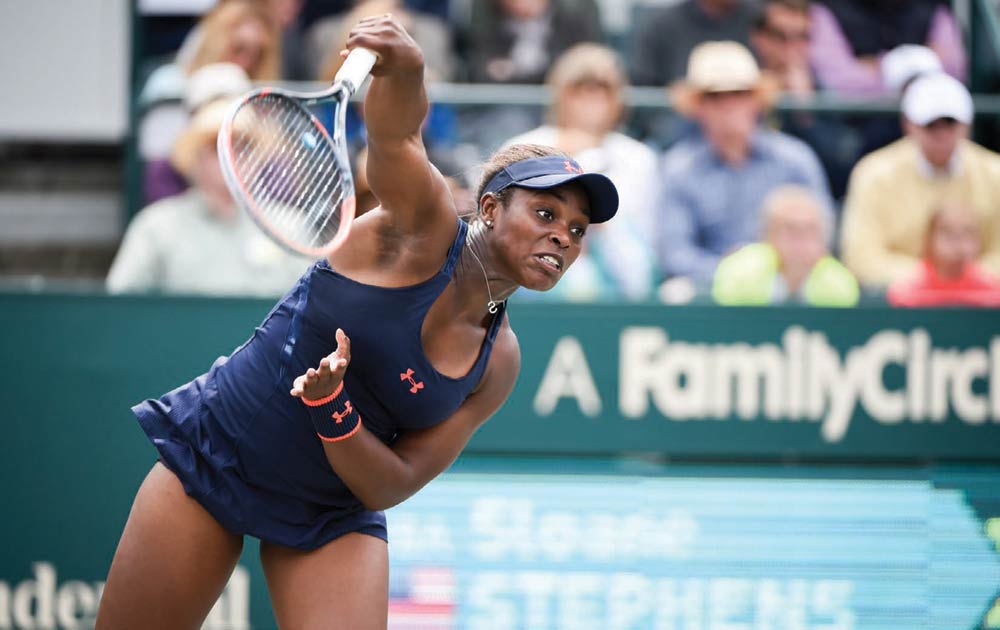 In the dead of winter, sunny days on the court may be far from people's thoughts, but, come spring, the Tennis Center on Daniel Island will be heating up the Lowcountry when some of the top female players in the world descend upon the green clay courts to mix it up for glory and prize money at the Volvo Car Open.
The tournament, slated for March 30 through April 7, has already lined up a strong field, including last year's champion and the world's ninth-ranked female player, Kiki Bertens, and 2018 finalist and world No. 14, Julia Goerges. In addition, the early field includes world No. 3, the ever-popular Caroline Wozniacki; world No. 6, Sloane Stephens; and world No. 17, Madison Keys. Wozniacki and Stephens are recent Grand Slam champions and are both previous champions of the Charleston event.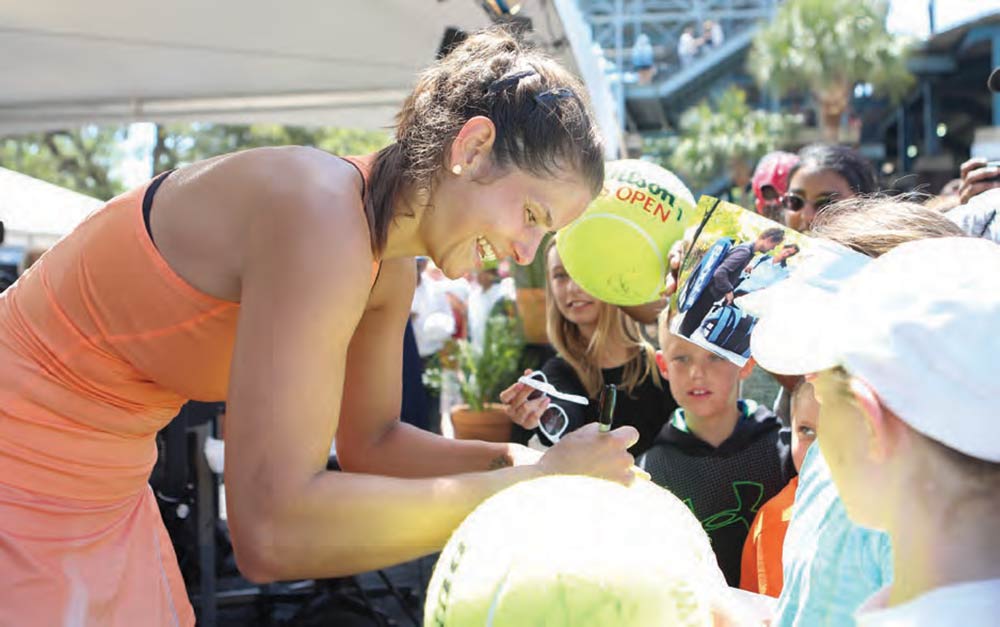 "We now have seven top-25 players in contention for the Charleston title next April," said Eleanor Adams, Volvo Car Open tournament manager. We're looking forward to the exciting rounds of competition to come."
The Volvo Car Open is North America's largest women's-only tennis tournament and attracts an average of 90,000 attendees and more than 100 of the top singles and doubles tennis players. The event, formerly known as the Family Circle Cup, moved to Charleston in 2001 from Hilton Head Island. The tournament features a singles draw of 56 players, a qualifying draw of 32 players and a doubles draw of 16 players.
Bob Moran, president and tournament director, said, "We're still in the planning stages, but we will definitely be adding to the fan experience. A planned yoga event kicks off semifinal Saturday, and there will be a gospel brunch prior to the Sunday final. We are adding more fun and interactive experiences to our opening family weekend, as well as upgraded dining experiences,"
Moran said. the tournament's partnership with the Tennis Channel has been a "game changer."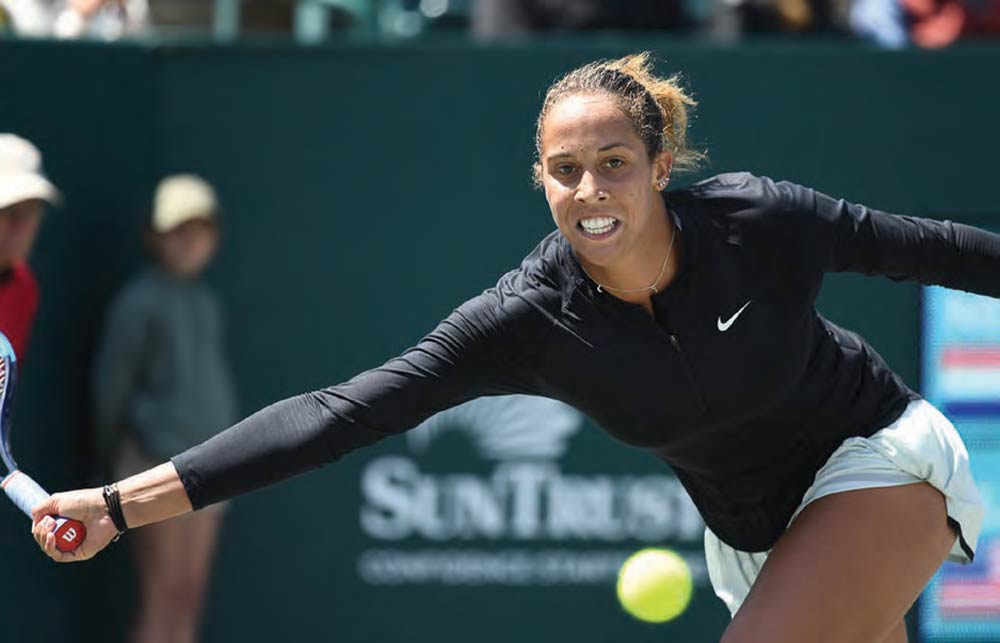 The match is broadcast both domestically and abroad each year, bringing in tremendous coverage. That coverage also allows other content to integrate as well, from dining to lifestyle pieces which truly reflect the beauty of the Lowcountry and the many services it has to offer. "These last two years have seen visitors purchasing tickets from across the country that have never been with us or visited Charleston before," Moran stated.
Now in its 19th year in Charleston, Moran said the tournament has had an "enormous" impact on tennis in the Lowcountry.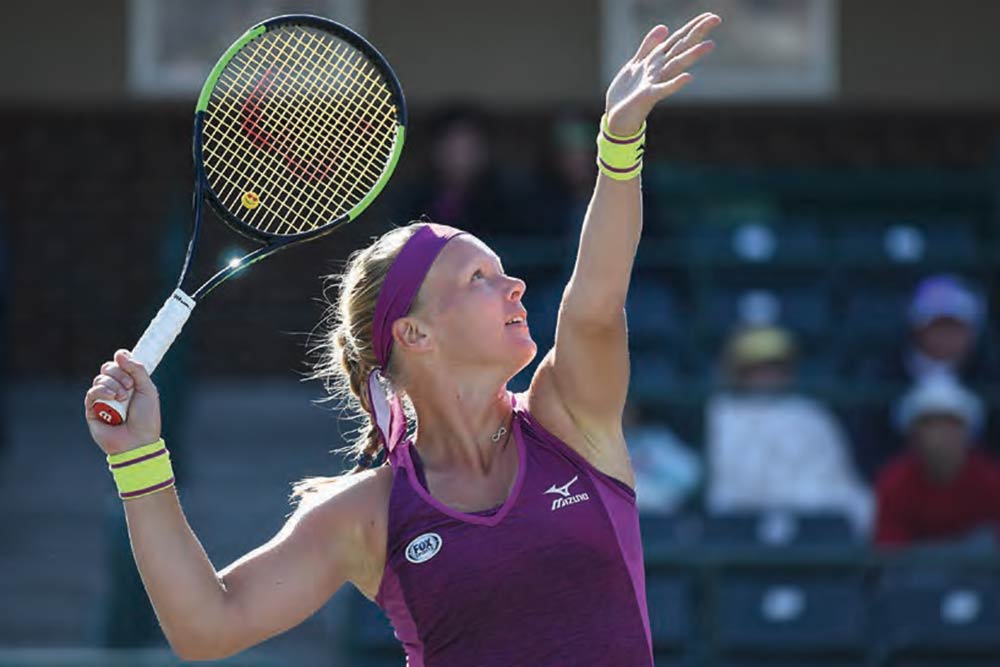 With the Charleston area being very much a "tennis town" – from the youngest of players just starting out to high schoolers receiving scholarships to play in college to adults who enjoy playing recreationally all the way to professional local stars Shelby Rogers and Emma Navarro, who will be playing in this year's event – this is a very special event bound to inspire tennis players of all capabilities.
"We have a great list of champions. … The players know our history, and, being one of only 21 'Premier' level events on the WTA Tour, players see it as an incredible honor to win this title."
Moran continued, "When it comes to making decisions on what tournaments they will play in, the two most important issues are ease of travel and food. The new Charleston airport renovations and added flight frequency have really helped." And while off the court, contenders make sure to make the most of their time off the court while in town, making sure to reserve spots to their favorite restaurants weeks in advance and planning to take in the many sights and hit up some shopping spots – all while enjoying the Southern hospitality.
Moran is pleased with the way the field is shaping up: "From Caroline Wozniacki, Sloane Stephens and Madison Keys to both of last year's finalists, Julia Goerges and Kiki Bertens, the level of tennis will be fantastic."
The event has seen a steady pace of growth and continued support from the community and surrounding businesses over the last five years.
"Our prize money goes up a minimum of 3 percent every year," Moran said.
We even had a chance to catch up with last year's runner-up, Goerges, to get her views on playing at Daniel Island: "I had a great time at the Volvo Car Open in 2018. Every match at the tournament was a nice challenge. I was able to adapt my game to the new surface early in the clay court season. The tournament is run by a fantastic team, which makes our stay in Charleston always special. I like the venue, the city and I thank the fans for their great support in my matches."
Goerges kicked off her 2018 season with a win in Auckland, New Zealand. From there, she reached the finals in Charleston; the semifinals in St. Petersburg, Wimbledon and New Haven; and the quarterfinals in Doha, Birmingham and Moscow. Her success in Wimbledon marked the first time the 29-year-old German made a semifinal of a Grand Slam tournament. Goerges has previously played the Volvo Car Open five times, where she has posted a 9–5 record.
"The decision to start the clay court season in Charleston was an easy one for me. The whole package of the tournament has convinced me this year to come back again to Charleston in 2019. … In addition to playing in the tournament, I love the restaurants and the friendly people in the city. So far, I haven't made any activity plans apart from the tennis, but I am sure that I will have a good time again."
By John Toriello