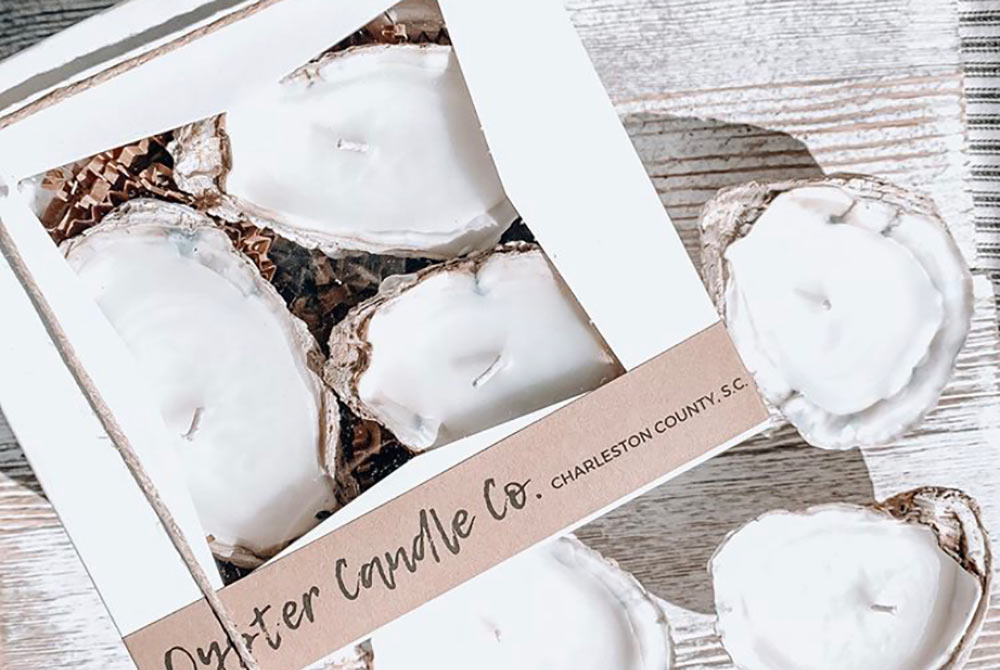 Shannon Gallo is passionate about her family, her love of the ocean and her responsibility to live conscientiously on this earth. She is also passionate about oysters. It's no surprise that her home-grown business, Oyster Candle Company, reflects all these interests.
Gallo's signature oyster shell "tea lights," created with oyster shells recycled from local restaurants, are popular as small gifts, favors and coastal souvenirs. Other items include long-burning wood-wick candles of various sizes, diffusers and home décor in tantalizing scents, such as "Lowcountry Islands," "Champagne Cocktail," "Ocean Tides," "Carolina Tobacco" and the bestselling "Sea Salt and Palmetto."
Because quality control is important, Gallo keeps production in-house — her daughter Ava is her only full-time employee. Materials are all 100% ethical, cruelty-free, eco-friendly and American-sourced.
Since moving to Mount Pleasant three years ago, Gallo has been busy further customizing and expanding her retail and wholesale business. "No one else was selling my unique products when I moved here," she noted with pride. Today, in addition to local outlets, she does business with more than 250 stores across the country. It seems that Oyster Candle Company has beautifully captured all of Shannon Gallo's passions.
For more information, visit the website at oystercandlecompany.com.
By Janet E. Perrigo