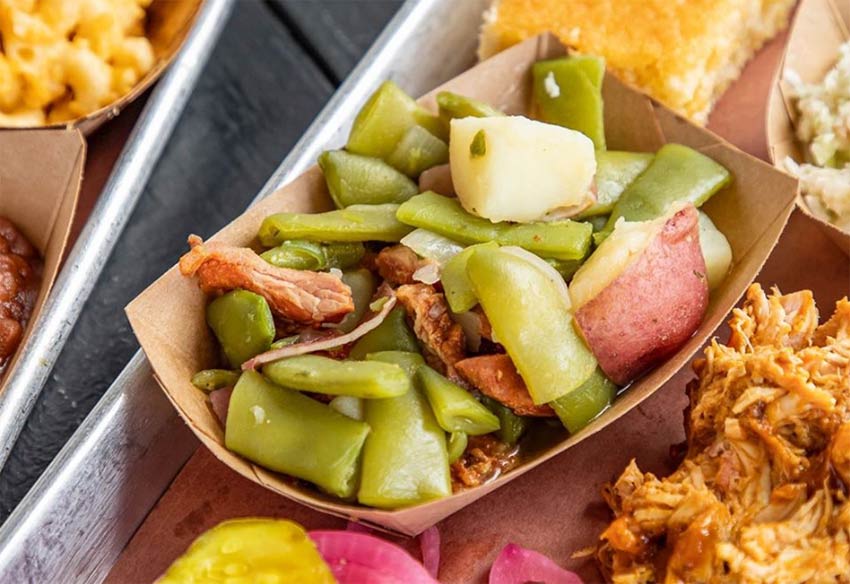 Melvin's Barbecue has been an iconic barbecue restaurant since 1961, when David Bessinger's father, Melvin, first opened the doors. It's no wonder, with a family full of barbecue royalty. David's grandfather is one of the 15 Most Influential People in BBQ History, according to Southern Living Magazine, and inventor of South Carolina's first mustard-based barbecue sauce — today Melvin's Golden Secret Sauce.
With the Charleston area's barbecue landscape expanding and evolving, owner David thought now was the perfect time to reimagine his restaurant. "I'm constantly trying to think of new ways to grow our business and that's why we think now is the perfect time to reinvent ourselves," he said. "We have a new logo, a new website, and even the dining spaces themselves are new, both on James Island and Mount Pleasant."
Always a smokehouse staple, notoriety for the barbecue joint skyrocketed in the '90s when Emeril Lagasse visited and proclaimed Melvin's to have the best cheeseburger in America. After that, everyone called them, from CNN to People Magazine.
Despite the passing decades and a barbecue boom in the area, business is still on the rise. "Now you have chefs who are getting into the barbecue world and putting their own flair on classic barbecue dishes, which is great. The more the merrier," said David. "Dad always said don't worry about competition, worry about your own place. Worry about your service, the quality of your food and the cleanliness."
David hopes the branding overhaul will keep Melvin's Barbecue relevant in the Charleston barbecue scene, while staying true to their family friendly atmosphere and quality food.
Melvin's in Mount Pleasant is located at 925 Houston Northcutt Blvd. 
By Teri Errico Griffis