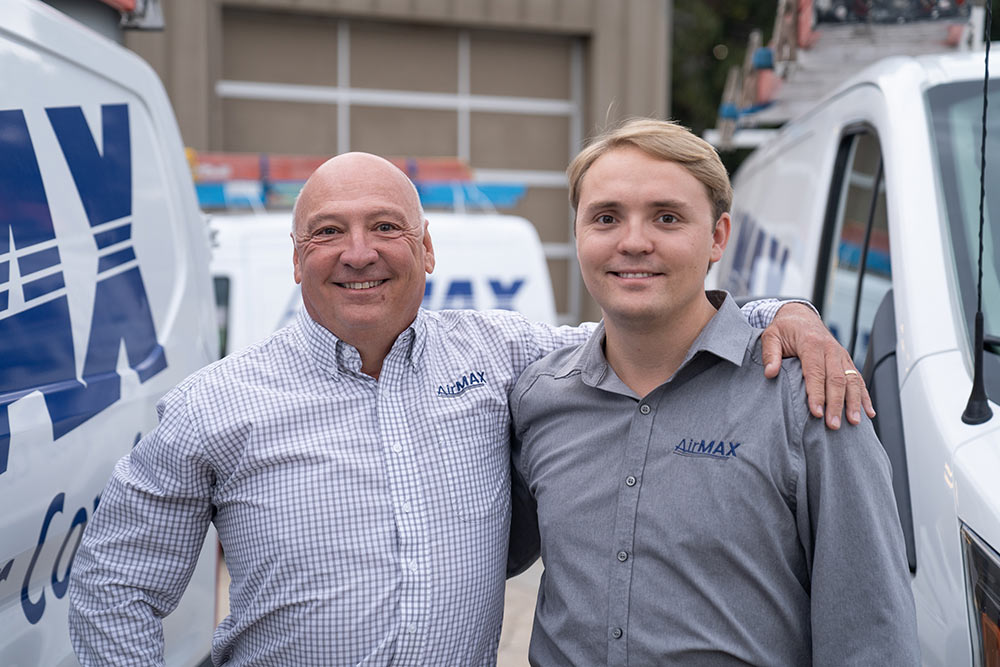 Charleston air conditioning company AirMax has been bringing comfort to Lowcountry homes for over 10 years. But owner R. Medd Box has a relationship with this city that goes much farther back. A third-generation Charleston business owner, Medd Box has his grandfather and father to thank for entrepreneurial spirit and old-school values. Working for his father at the family auto service business throughout high school taught him the benefits of hard work, though he hated those hot summer days changing oil in the pits at the station, which now serves as the AirMax headquarters.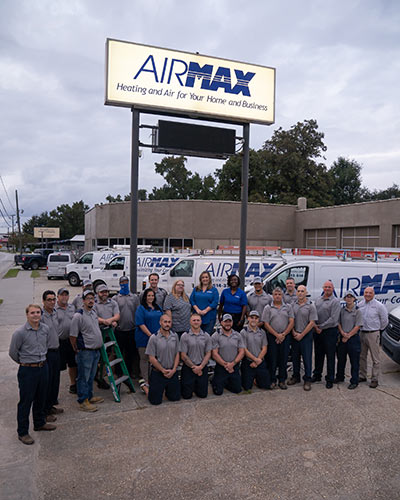 When his own son, Rudy, started working for AirMax in high school, he, too, was uncertain about his career path. "Working in the tight crawl spaces and hot attics, I didn't think this career was for me, but when I got involved in the industry full-time, I ended up falling in love with the work," Rudy Box shared.
As the current install manager, the younger Box is an integral part of making sure the family business values resonate from each employee at AirMax. When he interviews potential team members, the first thing he looks for is "for them to share that passion for customer service that my father and I have."
"AirMax is a customer service company that happens to offer HVAC services, not the other way around," Medd Box added.
For that reason, everyone who works at AirMax goes the extra mile to ensure customer satisfaction. That includes AirMax's commitment to providing clients with long-term solutions for heating and cooling issues, not just quick fixes. In the Charleston area, some homes date back to the 1700s, while others are brand-new, energy-efficient abodes. Technicians need to have a broad knowledge of how different systems operate within corresponding homes. Fortunately, all the technicians at AirMax are skilled at interpreting each homes' unique needs, ensuring their recommendations will result in a comfortable home and affordable energy bill.
You don't need to have a major HVAC malfunction to experience the top-notch expertise and service at AirMax. Along with their extensive heating and cooling offerings, the company is proud to provide customers with indoor air quality solutions that will do more than just make your home's air smell fresh. "It is difficult for our immune systems to keep up with the abundance of particles, germs and gases that are locked inside the tight, energy-efficient homes built with today's construction methods," said Medd Box. And between the threat of COVID-19 and this year's flu season, there's never been a more important time to ensure the air inside your home is clear of harmful particles.
Before you spend the first freeze bundled up with an inefficient heating system, or weeks on end fighting off a cold, get in touch with AirMax to ensure that your home is ready to keep you cozy and happy all winter — and beyond.
For more about Mount Pleasant, SC heating and air or for questions about AirMax call (843) 614-3276 or visit AirMaxSC.com.