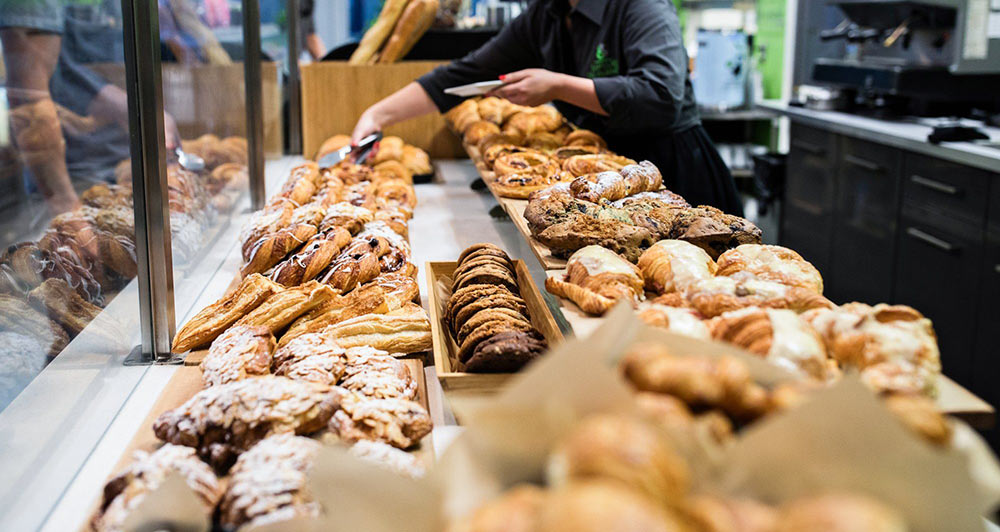 For a truly continental dining experience that will waft you to the shores of la belle France, look no further than Seaside Farms and Belle Hall for Saveurs Du Monde Café.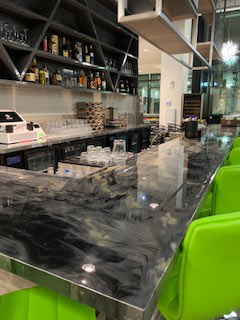 These unassuming bistros pride themselves on presenting guests with "an adventure of the palate, as your taste buds journey on a trip at the turn of the 20th century when French cooking made its mark on the culinary world."
It's a "journey" that has attracted thousands of satisfied customers, the vast majority of whom have become regular patrons.
Along the way, Saveurs Du Monde has been named best French restaurant in Mount Pleasant and garnered a 4.5 rating on Tripadvisor's five-point ratings scale along with a host of glowing reviews.
If that weren't such wonderful news for Lowcountry diners wishing for a top quality French experience featuring only fresh, natural, healthful ingredients, Saveurs Du Monde has opened a third location in downtown Charleston.
New Charleston Location Now Open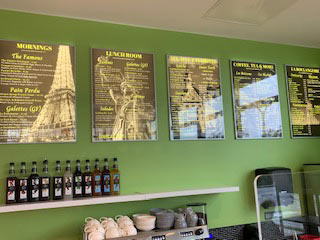 Located at 22 WestEdge St., Suite 101, this bistro and wine bar offers French-inspired food in a tropical ambience.
Word of mouth has always been the best promotional tool for the cafés and with few exceptions comments have been overwhelmingly enthusiastic.
As one of many favorable reviewers put it, "I love the quiche here. I love the coffee here. I love the staff here. I love to sit outdoors and enjoy the whole experience. Food the way life was meant to be lived!"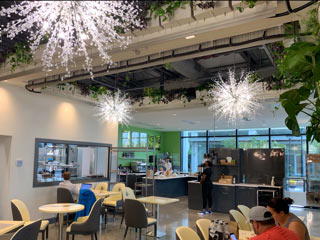 Another patron enthused, "Highly recommend! Excellent family-run café. Bring Europe to your morning — a not-to-miss spot."
And one Swiss expatriate added, "I love this French restaurant. Great food, great service for an OK price. I eat their often. It feels like home."
Whether your taste inclines toward Saveurs Du Monde Café's crepes, paninis, baguette sandwiches quiches or one of the delectable desserts from their in-house patisserie, each selection is prepared with the same care and attention to detail as in the finest restaurants in Paris or Lyon.
Saveurs Du Monde Café's fortuitous locations in the tri-county area began on the high seas, as owner and chef Thierry Chateau, his wife, Christiane, and their children embarked on a round-the-world adventure aboard their sailboat.
Their nautical adventure lasted five years. Introducing them to Charleston and Mount Pleasant, where the Chateau's dropped anchor with the promise to offer only, "Good food that brings people together, precious personal and professional relationships and being simple and authentic."
Among the Gallic favorites on the menu are galettes, or buckwheat crepes, with a number of meat and vegetable fillings, pain perdu (French toast), baguette sandwiches with proteins including imported ham (jambon), chicken breast, roast beef or salmon and a cascade of hearty quiches from the popular Lorraine with its imported ham and nutty Swiss cheese to the vegetarian-friendly la californienne, l'acropolis and la jardiniere.
Each day offers a warming soup du jour, and, as you are dining a la francaise, enjoy a glass of wine from Saveurs Du Monde Café's extensive cellar.
But leave room for some sweets from the café's patisserie – from cookies to clafoutis, crowned by the emperor of desserts, the delicately-layered, custard-filled Napoleon!
Saveurs Du Monde Cafe is open from breakfast Monday through Saturday 7:00 a.m. to 11:00 a.m. and all day Sunday. The luncheon menu is available Monday through Saturday, 11:00 a.m. to 4:30 p.m. New location in Charleston offering dinner.
Visit www.saveursdumondecafe.com for more information.
Bon appetit!